Navigating the world when you can't see: celebrating 2 role models on World Sight Day
October 15, 2021
Thousands of miles separate Treva Smith and Graham Dyer, but the two Cargill employees have faced similar circumstances. They both have visual disabilities and children who have inherited their respective diseases.
Today is World Sight Day, which was created to raise awareness about blindness and vision impairment — something Treva, Graham and their families know all too well. In addition to dealing with their own vision loss, they've become role models for their children in a whole new way: teaching them how to navigate the world when you can't see.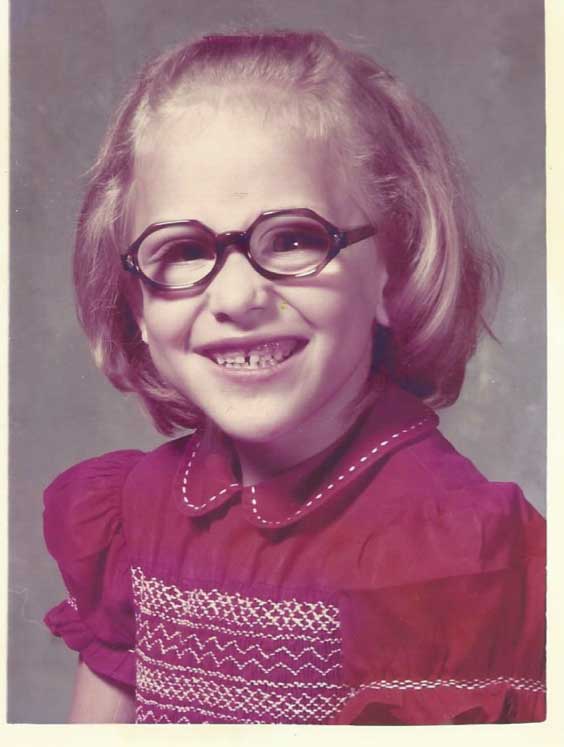 'It's a scary world out there when you can't see'
Treva Smith lives in Washington D.C. and has spent more than two decades at Cargill as an administrative assistant. What some people might not know about her is that she's legally blind. Treva was born with cataracts, had detached retinas in both eyes and was later diagnosed with glaucoma.
Being visually impaired has brought a multitude of challenges for Treva. She says that growing up she didn't have a lot of friends, and even as she's grown older, certain social situations can still be a struggle. It's especially difficult for her in large group settings because she has a hard time recognizing people.
"It's a scary world out there when you can't see," Treva admits.
Treva's found that a lot of people don't know how to address her disability, so they simply won't engage. She's learned to be up front and put it out there from the very beginning. ​​​​​​​
"Being more open helps people understand it a little better," she says.
Treva says she's seen tremendous progress over the years and has met people along the way who have made a big difference in her life. After college, she found it difficult to find a job but recalls that one special person looked past her visual differences and helped her land her role with Cargill. She was a true advocate for Treva.
​​​​​​​"My hiring manager challenged her colleagues to look beyond my disability and see me as a person," Treva remembers. "If it wasn't for her, no one else would have hired me."
Cargill is committed to building a more diverse, equitable and inclusive company. Treva has seen that work firsthand but admits that even more can be done to overcome biases and gain greater acceptance, especially when it comes to understanding everyone's unique abilities.
"I find ways to accommodate and figure out how to get things done the way I need to and sometimes people don't understand that," Treva says.
Never hold back
A big source of inspiration for Treva has been her husband of 25 years. She says that when they first met, he looked beyond her disability.
The couple had twin daughters and one of them was born with cataracts. Her daughter is now 17 and Treva feels like she's living her life all over again.
Thankfully, the changes Treva's witnessed in her lifetime give her optimism about her daughter's future. Her daughter looks to her as a mentor and Treva encourages her to put herself out there and never hold back. ​​​​​​​
"I have a lot of hope for my daughter that with technology and more acceptance, I think she's going to have a great future ahead of her."

Treva with one of her daughters, who was born with cataracts (Left). Treva's daughters are twins. (Middle).
Treva and her husband. (Right)
Surrounded by support
Graham Dyer has been with Cargill for 14 years. Today, he lives in Lethbridge, Alberta, and is a regional food safety, quality, regulatory (FSQR) supervisor for the Animal Nutrition and Health (ANH) business.
Like Treva, Graham knows what it's like to live with low vision. He had issues with night vision as a kid, and finally at age 20, brought it up to his family doctor. The doctor noticed some abnormalities and shortly thereafter, Graham was formally diagnosed with retinitis pigmentosa, a degenerative disease that causes progressive vision loss.
Graham has been fortunate to be surrounded by supportive colleagues over the years at Cargill. Part of his job requires him to visit feed mills. Although Graham is no longer able to drive, a colleague always accompanies him. At the mills, his co-workers are helpful to guide him safely through the facility. ​​​​​​​
"The whole team has been great about that," Graham says.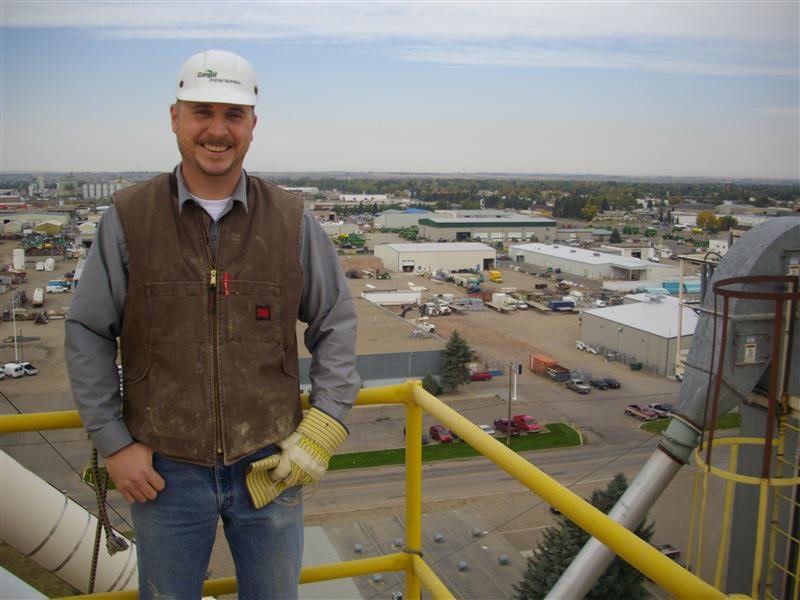 Graham at the top of the Lethbridge mill.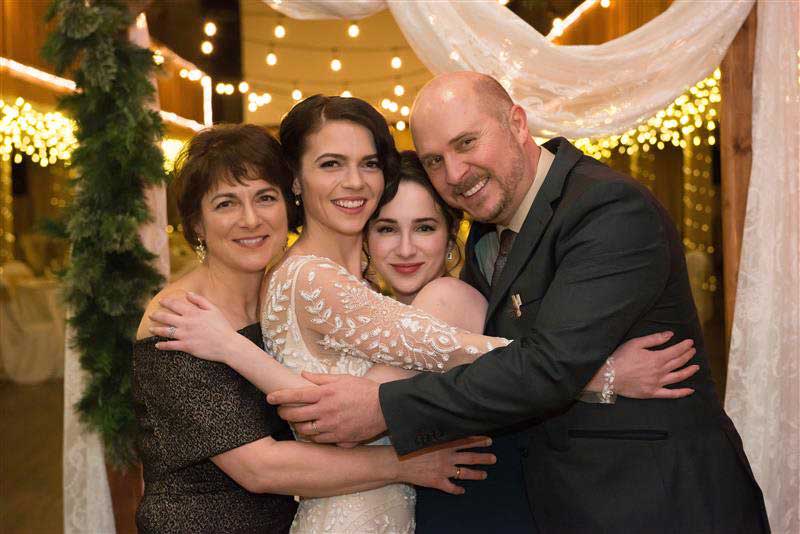 Graham doesn't notice big changes to his vision day-to-day, but recalls that when he started at Cargill, he only needed a pair of reading glasses to see his computer screen. Today, he uses a larger monitor with contrast colors and a text-to-speech function for reading long emails or documents.
Despite the progression of the disease, Graham is still able to walk to work, read books and watch movies.
"I get by," he says. "I'm still basically able to do the things that I want to do."
Keeping a positive attitude
Graham's oldest daughter inherited retinitis pigmentosa from him and she endures some tough days knowing that she's losing her vision. Graham tries to show her and the rest of his family all that he is still capable of and is grateful to be able to be a role model for his daughter.
​​​​​​​"It's rewarding," he says. "It's a reminder to keep a good attitude because it's not just about you."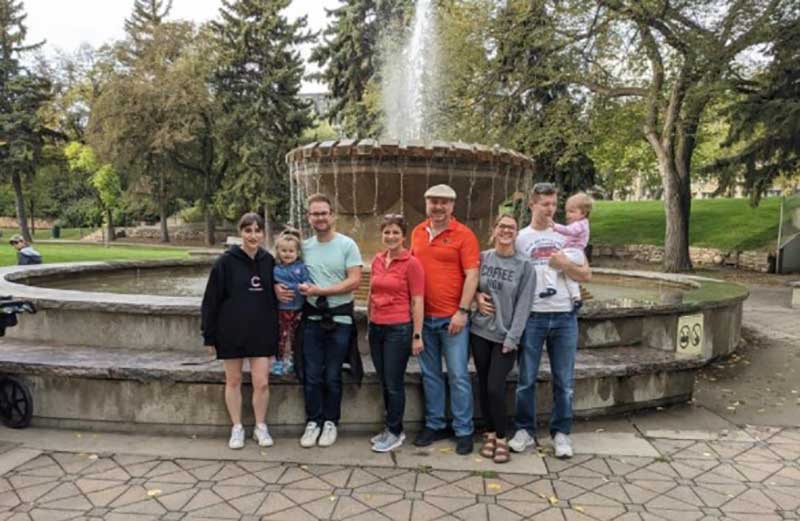 Although Graham needs assistance at times, he never wants people to feel sorry for him. His mother was a polio survivor and he grew up watching her do as much as she could despite her physical disabilities.
"All of us have limitations in our life. You can't let that define who you are," Graham says.
Courageous conversations
Treva and Graham have high hopes for the future. They're both excited about potential advancements in technology and science and hope to see even greater acceptance within the workplace and beyond. For Treva, the path to greater inclusivity starts with communication.​​​​​​​
"If someone works with a person who has a disability, I encourage them to have a courageous conversation to gain an understanding of the disability and how it impacts how they work and live," Treva says.
She also encourages people living with disabilities to not be afraid to speak up, even if it feels uncomfortable.
"It takes courage," she said. "But it's the only way to change perceptions and biases."
Lastly, Treva and Graham hope to see more employment opportunities for people with disabilities. Treva even suggests that companies set a benchmark for the number of new hires each year.
"People with disabilities should always be treated with dignity," Treva concludes. "People need to see the value that they bring to the workplace and the entire community."