Strengthening supply chains to nourish a more urban world
April 25, 2016
In an increasingly urbanized world, we need to nourish people today and build the sustainable systems necessary to provide for future generations.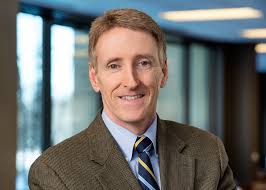 Joe Stone, Cargill Corporate Senior Vice President At Cargill, we have been engaged in the global food system for more than 150 years. Our experience makes us optimistic about the ability of large-scale and smallholder farmers to nourish the nine billion people projected to live on the planet by 2050.
As urban centers rapidly expand, particularly in low- and middle-income countries, smallholder farmers are and will continue to be on the frontlines of global food security. With the right tools and training we know these farmers are incredibly resilient.
Once the food produced by smallholders leaves the farm, the supply chains that bring it to market must be just as resilient. Due to the rapid speed of urbanization in many countries, new supply chains are springing up to bring food from farms to urban centers. Yet many of these chains are "brittle." A rural-to-urban supply chain can only thrive if smallholders have the ability to access essential services such as training, credit, transportation and storage.
Cargill is working in partnership with smallholders in communities around the world and investing in:
Training. Extension services can significantly boost yields and incomes. In Vietnam, Cargill spent the last two decades training more than 12,000 farmers in sustainable agriculture practices and more than one million farmers on animal husbandry. The company has also strengthened local economies and improved rural education.
Transportation and Logistics. Moving product to market can be a major hurdle for farmers—treacherous roads and lack of access to funding to update vehicles can limit incomes and jeopardize livelihoods. In a first-of-its-kind project, Cargill is providing cocoa cooperatives participating in the Cargill Coop Academy with access to commercial, mid-term loans for transportation. To date, 43 cooperatives in Cote d'Ivoire have applied to participate in the initiative, which will result in 78 new trucks being leased in the first year alone.
Storage. Better storage facilities prevent food loss, which occurs during or after harvest in many low-income countries. In India, Cargill has invested in state-of-the-art wet corn milling and storage facilities, thus reducing loss and processing inefficiencies. The results will be increased incomes and improved livelihoods for 5,000 farmers and their families in 23 villages in the state of Karnataka.
Smallholder and large-scale farmers will continue to nourish the world in the face of increased complexity and rapid urbanization. At Cargill, we are eager to work with partners to strengthen supply chains. But we can't do it alone. We need governments to invest in power and roads, we need NGOs to help jumpstart innovation and explore new finance mechanisms and we need to work with other private-sector partners to take successful models to scale.
We look forward to the findings in the Chicago Council's forthcoming report, "Growing Food for Growing Cities: Transforming Food Systems in an Urbanizing World," to provide important insight into the best ways to direct resources and strengthen cross-sector collaboration.
In the midst of increased complexity, we need to work together to nourish this and future generations. Ensuring smallholder farmers have strong, sustainable supply chains is critical to their resilience and our collective success.

This article originally appeared on The Chicago Council's Global Food for Thought blog.