Supporting education and prosperity with six new schools in Ghana
July 09, 2021
Education is a vital pathway to future success for all children. It's why Cargill invests in education across the communities where our global businesses operate, and cocoa is no different.
This week, Cargill and longstanding partner CARE announced the launch of a project to build six new schools in Ghana: three primary schools, two kindergarten blocks and a junior high school block. These will benefit more than 700 children of the communities of Fahiakobo, Lineso, Fojourkrom, Juabo, Afofiekrom and Adjeikojo.
"We believe that the best way to safeguard the future of cocoa is to improve the livelihoods and wellbeing of both farmers and their communities," said Samuel Apana, Cargill Cocoa & Chocolate Sustainability Lead for Ghana. "We are proud to invest in these communities by helping to build schools that will serve their children."
A ceremony to commence the project was held July 9 near Cargill's cocoa processing facility in Tema. Among the attendees were local community leaders and government officials.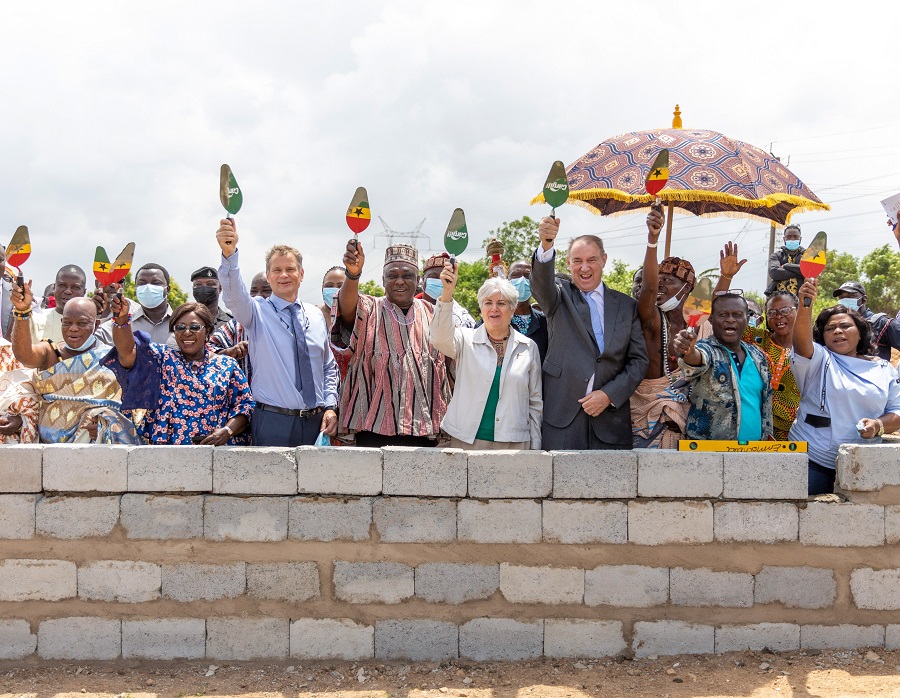 Far-reaching partnership for community success
The schools will serve as a crucial step forward in helping create thriving cocoa-growing communities in the area, as they provide children with necessary skills for their future.
It's one component of the overall approach in the Cargill Cocoa Promise and the Cargill-CARE collaboration that aims to improve access to education, health, nutrition and economic opportunity. Cargill and CARE have worked together to promote these objectives in West Africa's cocoa-growing communities for more than 10 years. This work has positively impacted hundreds of thousands of lives.
The partnership focuses on establishing more prosperous, sustainable, and resilient communities with a development approach that engages those communities throughout the entire process, whereby the communities themselves identify priority needs and formulate their own solutions for addressing those needs.
The six new schools are a direct response to education needs identified by members of these communities, providing children with the infrastructure and resources needed for a quality education. In addition to increasing access to key resources, this partnership employs approaches that address the root causes of poverty, and thus child labor, and enhance women's economic opportunities.
"CARE-Cargill partnership is exceptional. My community has never benefited from such a great support from any buying company or a benevolent organization. The project has given us a solid education foundation which gives hope to the future of our kids at Lineso. We are proud to be a beneficiary of CARE-Cargill Prosper II project", mentioned Nana Awuah, Chief of Lineso Community.
"Children belong in school, where they can build a strong, healthy foundation for their futures," said Apana. "These new facilities will fill an important need for them and their communities."
Read more about how Cargill supports access to education in cocoa-growing communities.