The Future of Trading is (More) Female
Cargill may be ahead of its peers on gender inclusion in commodity trading, but there is still work to be done.
March 08, 2019
If you talk to women in trading and risk management roles across Cargill, you will hear a range of ideas for how to improve gender inclusion.
Ensuring that men and women are paid the same for the same performance is crucial. So is a flexible work schedule to balance hectic hours monitoring positions in the market with one's personal life. And mentoring can encourage junior traders to have the confidence to apply for more senior positions.
One thing that women in trading seem to agree on is that culturally, Cargill is ahead of its commodity house peers.
"What's different within Cargill is our inclusion. We treat women with respect. I've always felt that my voice was heard, that there was not a difference if you come with a good trading idea whether you're a woman or a man," said Helene Ziv, who leads a team of 50 people as the risk management and sourcing director for Cargill Animal Nutrition.
Yet it's clear there is still a long way to go. Last year, a Bloomberg article noted that less than 5 percent of senior leaders at commodity trading houses were women. On a statistical basis, Cargill and the entire industry have some catching up to do with other sectors like tech. Women currently constitute 26 percent of the professionals in Cargill's overall trading job family, a 2 percent uptick from last year. They hold 15 percent of the leadership positions in the same space.
"Unless we make a real change in the numbers and the ratios, we can't call it a success," said Rani Misra, who is Cargill's regional treasurer for Asia Pacific and the 2017 recipient of a leadership award from Women in Mining and Resources for being a trendsetter in inclusion and diversity. "The best way to ensure progress is to put targets on leaders' performance metrics and make them accountable."
Ziv agreed: "We need to do much more in terms of promoting women to the top jobs. It will be very difficult to get there without a strong target."
A culture of inclusion
Both Ziv and Misra laud Cargill's progress to date, even as they point out that there is further to go. And for those who have recently moved up into more senior trading roles, the positive culture is definitely a strong incentive.
"I love the culture. As I talk to female colleagues here, it's why they chose Cargill. People can talk equally, and all your mentors are willing to share with you, listen to you, and point you in the right direction," said Mercy Chen, who is the proprietary trading manager on the vegetable oil desk for Cargill Agricultural Supply Chain Asia Pacific.
Cheng Fan is the Supramax trading manager for Cargill Ocean Transportation in Asia Pacific. She is the most senior female trader in that business, and her team oversees 17 million metric tons of dry-bulk cargoes annually.
"In Cargill, I can be myself," she said. "I don't have to try to act like a man. That gives me a lot of space to focus on what I should be focusing on."
Greater diversity and inclusion of all types, including gender, is a core tenet of Cargill's strategy for Trading & Risk Management, one of the critical capabilities that will enable the company to achieve its strategic direction.
"We know that diverse and inclusive trading teams are more likely to succeed because they harness a wider variety of perspectives," said Adam Birkett, who has led advances for Cargill's Trading & Risk Management capability over the past year and a half. "We absolutely view a greater gender balance at all levels as essential to winning in our complex, rapidly changing world."
As far as trading at Cargill is concerned, it's clear that the future will look considerably more female than the past.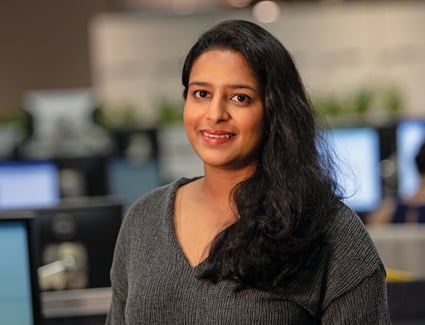 Name: Devika Loiwal
Years with Cargill: 4
Originally from: Kolkata, India
Current role: Handy vessels junior trader for Cargill Ocean Transportation in Singapore
Why I like trading: It's like being an entrepreneur. It's my own book, my own region. I get to play my cards. I also really enjoy that it's very people-centric. I build connections with people easily, and I use that to do my job better. In the end, it's a small, connected industry. You do well if people trust you, and I thrive in that kind of environment.
What brought me to Cargill: I moved to Singapore when I was 18. After university, I applied to Cargill on a friend's recommendation. When I was offered the job, I called my dad, who's a scrap trader in India with his own foundry. Everyone back home is a steel trader or trades scrap to make steel. I told him, "Papa, I have this job offer from Cargill but I don't know much about them." His reply was, "Baby, if you don't know who the company is, you don't deserve the job!" So I did more research, found out what the company is about, the opportunities … and I haven't looked back since.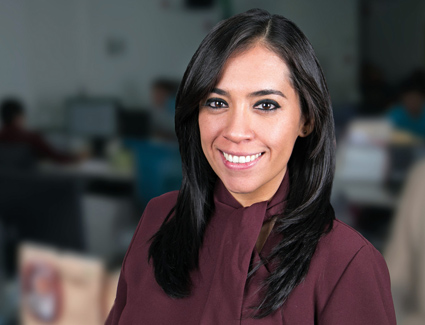 Name: Alejandra Ruiz Rocha
Years with Cargill: 12
Originally from: Veracruz, Mexico
Current role: Trading manager leading food grains, ocean transportation and customer price risk management for Cargill Agricultural Supply Chain North America in Mexico City
Why I like trading: I love that it's the perfect combination of the financial side and the logistics side. Being in commodities, you have to position ahead and then focus on executing whatever you bought. It's really sophisticated financially, but you also own your position and have to plan your purchases with the supply chain. Lots of detail, lots of fun.
What's kept me at Cargill: I started in finance in Veracruz. Then when I moved to Mexico City, I went into trade execution. That's when I discovered trading. I spent a lot of time with the traders, and that was my core group of friends. I realized it was my next step. I finally became a trader eight years ago, and have been a trading manager for the past year. At Cargill, you can own your own career path, you just have to define what you want. Every time I have a new dream, I just make that dream come true and keep on having fun.
Goals for the future: I dream of being the first woman leading a trading desk. That's never happened in Mexico, so it's my next goal. But my main goal is just to keep growing and become the best version of myself.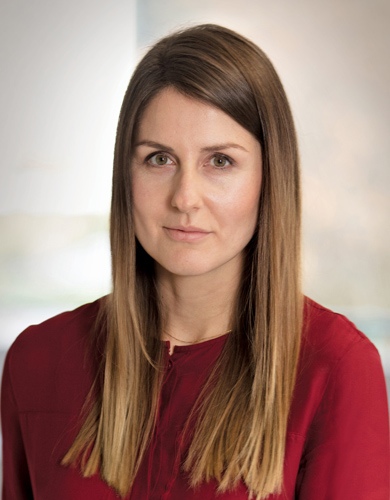 Name: Joanna Letcheva
Years with Cargill: 9
Originally from: Limassol, Cyprus
Current role: Cape vessels senior trader for Ocean Transportation in Geneva
What's kept me at Cargill: I joined straight out of university in the London office. I was very interested in shipping, coming from Cyprus, but I always thought of it from the middleman brokerage side. The fact that you could trade freight, that was very interesting. Not a lot of companies do that, up to the standard that we do it. There's a lot of interaction with competition in shipping, and you very quickly understand who's at what level. I think Cargill is at the top in terms of the people we have and their skill sets.
Why ocean freight trading: The more you get into it, you get hooked! There are so many different inputs you need to analyze and form an opinion about. There are the ships but also the big macroeconomic picture. And where all the details fit in. It's quite a unique trading environment.
How gender inclusion is changing: I was quite surprised how male-dominated freight trading was when I started. When I joined Cargill, the boss of the London office was a woman, which was quite unusual. But it was inspiring. There are many more young women joining the shipping community today, especially in trading. Among the commodity houses that trade freight, Cargill probably has the most women.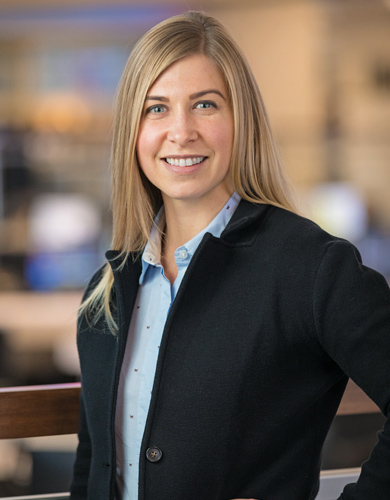 Name: Tara Ryan
Years with Cargill: 15
Originally from: Minneapolis, U.S.
Current role: Risk management for Global Edible Oil Solutions in Minneapolis
What drew me to trading: The markets. I was always fascinated with economics: cause and effect, supply and demand, the fact that things can change on a dime. The relationship with customers also interests me. My current role is very customer-facing, but you're still participating in the market. Helping people is always something I've enjoyed.
How trading has changed: There are vastly more inputs you have to consider when you're making a trading decision. If I'd known years ago I'd have to follow politics as closely as I do now, I would've been shocked. I have a Twitter account devoted to my Cargill role that follows agriculture, biofuels, key political figures. A tweet can affect the market immediately!
Progress on gender inclusion: I think about it because it's right in front of me visually on a daily basis. When I started at Cargill, I went to the Chicago Board of Trade and saw mostly men. I like the progress that has been made. I have seen more women coming onto the trading floor, more younger people, too. Diversity on a leadership team also sends a strong message. I like what Cargill is saying on the topic and the awareness – now we need to keep moving forward.