Cargill expands retail feed operation with plans for new facility in Washington state to service region's customers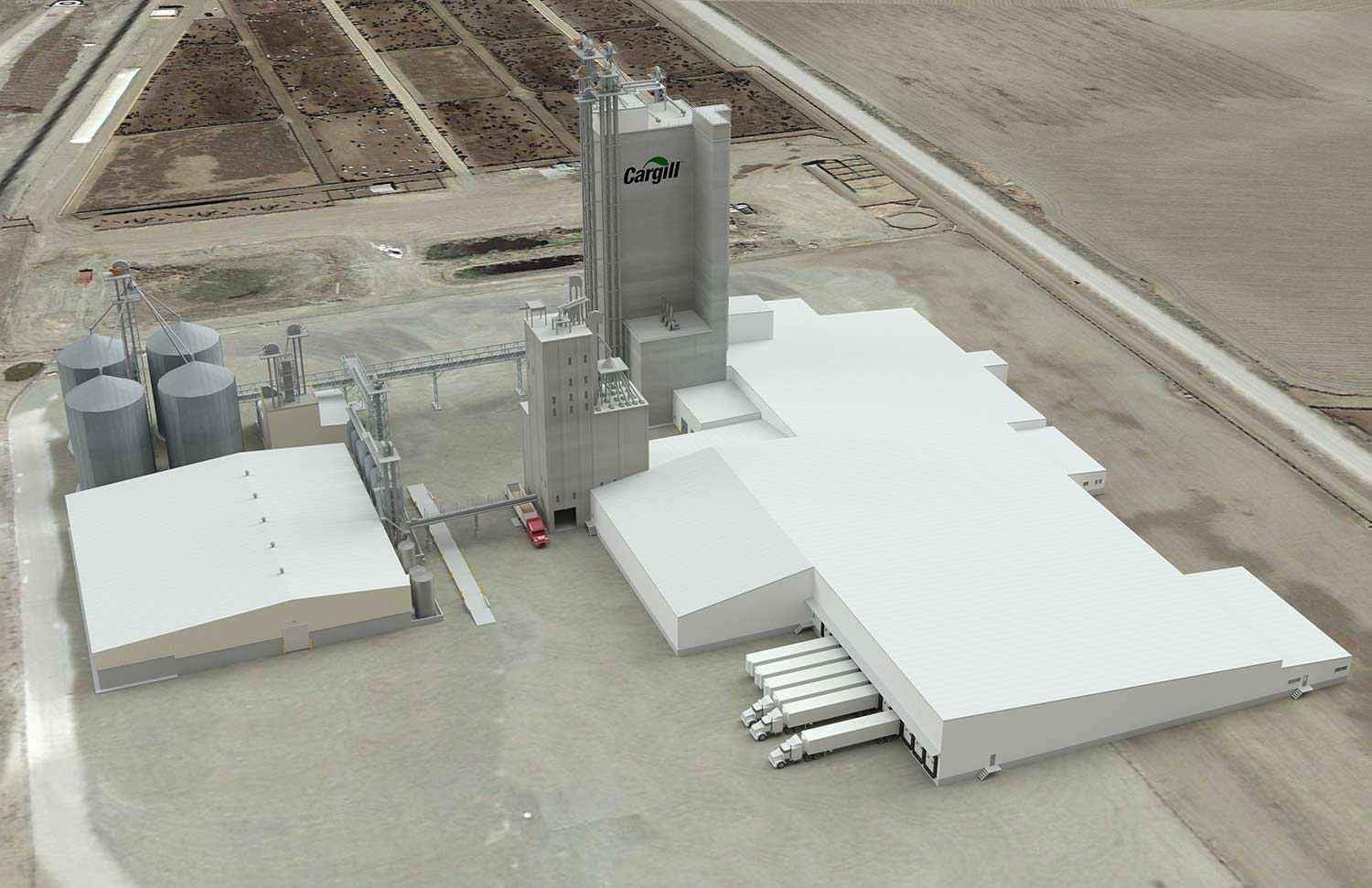 MINNEAPOLIS (May 17, 2023) — The trend for ranching and farming, especially rural lifestyle farming, is not showing any signs of slowing down. According to the Department of Agriculture, the number of lifestyle farms continues to hold strong at nearly 800,000 in the U.S., making up nearly 40% of all farms across the country.1 With this trend and the need for more animal feed, Cargill is building a new facility in Granger, Washington, solely focused on producing feed for current and potential ag retail locations in the region.
"The new Granger retail feed facility expands our existing retail feed footprint, enabling us to better service our retail customers and their farm and ranch customers in the Pacific Northwestern region," said Mariano Berdegue, Regional Managing Director for Cargill Animal Nutrition – North America. "As we seek to serve the needs of consumers where and when they shop, we are growing with retailers who are meeting those needs both in-store and online."
The new Granger retail feed operation is a stand-alone facility that will sit on the same site as Cargill's bulk dairy feed mill. The facility will house pellet mills, packaging lines, a spacious warehouse, office space, breakrooms and locker rooms for employees. Initially, the facility will be capable of producing more than 125,000 tons of feed annually, which will be packaged and sold under Cargill's Nutrena brand and many customers' brands. Cargill broke ground on the new facility in early May 2023 with an anticipated operating date of fall 2024.
"We value our long-standing relationship with Cargill because they understand our business, our values and our priorities," said Mark Schmitt, D&B Supply President. "The opening of the new Granger retail feed operation is a testament to Cargill's commitment to helping us service our customers and grow our business in the Pacific Northwest."
In addition to meeting the growing feed needs of lifestyle and backyard farmers, the new retail feed facility
brings 15-20 new jobs to the local community,
offers a new opportunity for local farmers to sell their crops, and
eliminates more than approximately 2 million truck miles and 5,000 tons of CO2 annually*.
"Demand for our Nutrena, ProElite, Record Rack, Black Gold, and Sunglo products has never been stronger. It has been our privilege to feed over 52 million animals over the last 12 months, and our sights are set even higher for the future," added Berdegue.
1Lifestyle farms are identified as small farms whose operators report a major occupation other than farming according to the USDA's America's Farms and Ranches at a Glance 2022 edition
*Average annual mileage transporting retail feed product from Midwest feed mills to Western customers
Media Contact: [email protected]
---
About Cargill
Cargill helps the world's food system work for you. We connect farmers with markets, customers with ingredients and families with daily essentials—from the foods they eat to the floors they walk on. Our 160,000 team members around the world innovate with purpose, empowering our partners and communities as we work to nourish the world in a safe, responsible, sustainable way.
From feed that reduces methane emissions to waste-based renewable fuels, the possibilities are boundless. But our values remain the same. We put people first. We reach higher. We do the right thing. It's how we've met the needs of the people we call neighbors and the planet we call home for 157 years—and how we'll do so for generations to come. For more information, visit Cargill.com and our News Center.