Cotton
Our commitment. Your success.

Cargill Cotton is very proud to be one of the world's largest and oldest cotton businesses. We serve growers, ginners, buyers and textile mills worldwide through our network of buying, selling and shipping offices and our cotton gins and warehouses. We are committed to achieving your objectives through trusted global expertise, proven reliability and comprehensive risk management solutions.
Customers on six continents trust Cargill to provide reliable supply and delivery of their quality requirements. We are committed to using our knowledge and experience to collaborate with customers to help them succeed. As a leading agriculture commodities merchant with global supply chain and risk management capabilities, we are uniquely equipped to help you thrive.
Global presence
Cargill Cotton is present in every cotton producing and consuming region of the world through our network of merchandising, ginning and warehousing operations. We are fluent in every language where cotton is traded and we are available to every time zone in the world. Our major merchandising offices in Memphis and Liverpool are supported by other offices and agencies in twenty two countries that we originate and the thirty five countries we sell to.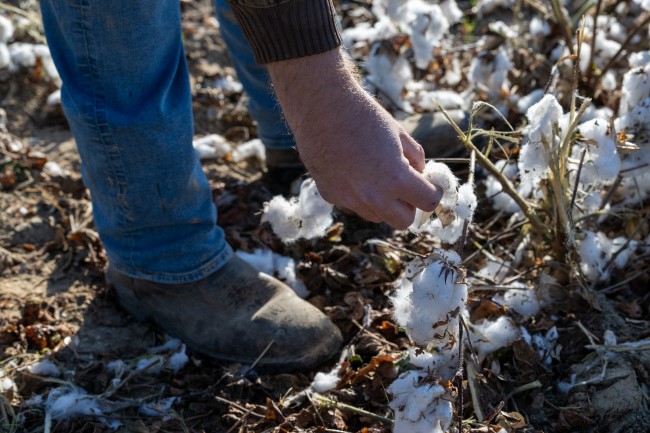 Cotton
See how we are working with farmers and other partners to improve sustainability across the cotton supply chain
Quality and reliability
We operate three proprietary warehouses in the United States and work with multiple third-party warehouses, assuring efficient and reliable shipments to our customers throughout the world. Our reputation for quality, reliability, size and leadership is unrivaled in the world cotton industry.
Global analytics and trading expertise
Cargill's trading expertise crosses agricultural commodities and industries, including steel, power and financial assets. Because we also are involved in origination in all major growing regions, we have access to market information that allow us to provide our customers with industry-leading global market insights to keep you ahead of the market. Our understanding of the commercial aspects of global trade and financial institutions has allowed us to build innovative funding solutions to tackle specific customer objectives.
Diversified portfolio of solutions
Cargill Cotton partners with Cargill's other businesses to provide our customers with a portfolio of solutions that few others can match. Whether it is agronomic expertise, operational efficiency, risk management products or other financial solutions, we have the resources within Cargill to help you meet your goals.
Working with yarn and textile manufacturers
As an integrated, global supplier of cotton, we provide the most reliable supply and delivery of product to the world's textile markets. We help textile customers manage costs through customized risk management solutions and comprehensive financing structures. Learn more about Cargill Cotton's destination services.
Working with ginners and cotton producers
We are committed to supporting the success of our cotton-producing partners. We stand solidly behind our contracts and offer a variety of marketing options that are tailored to the grower's business objectives.
Schedules and certificates