AccuBrine® Blend V2 truck loading & blending system
Customized Liquid Blends for Any Brine Maker
The new upgraded AccuBrine® blend V2 truck loading & blending system is the second generation of the previous AccuBrine® blend unit. Take your brine maker to the next level by making your own customized liquid blends to tackle any winter weather situation with the AccuBrine® blend V2 truck loading & blending system. Works independently of your brine maker and gives you the freedom and flexibility to grow your liquids program as you see fit.
Everything You Need In One Box
A compact, modular truck fill and blending system that enables you to produce custom blends by mixing your salt brine with up to (2) liquid additives to enhance your brine's performance. The V2 uses a stacked blending method to provide an accurate, customized blend, and eliminates the need to send blended product to separate storage tanks as a custom blend can be made in real time as it is being sent directly to a liquid application truck.
All New Design
Internal components are mounted to a coated aluminum frame with a stainless-steel shroud & internal heater. Designed to protect components, the unit can be mounted inside or outside. The pump is stainless steel cast & wetted parts. The pump/motor is available in either 100 gpm/single phase or 200 gpm/3-phase configuration. The ability to automatically recirculate storage tanks during off-hours is standard. An option is available to add tanker truck offload capabilities to the V2 to offload additives or brine back into storage tanks.
Includes a NEMA4X enclosed control panel with touch screen interface for remotely controlling the pumping operation. System automatically records date/time of fill, ID#, blend, volume loaded brine, additive 1 & additive 2. This data can be download to an SD card for data analysis.
Works With Your Current Set-up
Add the AccuBrine® Blend V2 to ANY existing brinemaker; it's a stand-alone unit that operates independently.
Did you know?

Questions About Deicing. Ask Dr. Scott.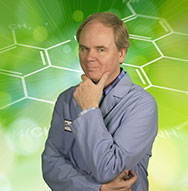 With over 20 years of research experience with deicers, Dr. Scott is ready to answer your most pressing questions about winter maintenance.