Cargill joins with Parrish and Heimbecker to own and operate Thunder-Bay grain terminal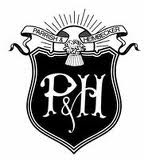 WINNIPEG – May 02, 2013 – Cargill today announced that it has signed a letter of intent to enter a joint venture agreement with Parrish and Heimbecker, Limited (P&H) that would have both companies jointly owning and operating Cargill's existing Thunder-Bay, Ontario, grain terminal. The two companies will have an equal ownership in the joint venture.
"This is about creating a business arrangement that will help build a long-term sustainable business," said Len Penner, President, Cargill Limited. "Both of our terminals have been underutilized in past years. With P&H as our partner, we'll make the business stronger by sharing costs and efficiencies. In addition, our combined operations and expertise will help us better serve our customers," he said.
Both Cargill and P&H currently operate out of the Thunder-Bay terminal port. This transaction will have Cargill sell its existing assets to the new joint venture and both parties will divert grain to the joint venture. P&H may in the future operate its terminal to handle commodities not handled by the joint venture. The parties intend to close the deal by May 31, 2013. The new name of the terminal will be determined at a later date.
"We are looking ahead at the promise that this new venture with Cargill will bring for our customers," said John Heimbecker, President, Parrish and Heimbecker, Limited. "Creating a long-term, sustainable model is what the industry needs to remain competitive, and together we can better adapt to those changes,"he said.
Union employees at both terminals share a common collective agreement and the new joint venture will continue to abide by the agreement currently in effect.
# # #
About Cargill
Cargill is an international producer and marketer of food, agricultural, financial and industrial products and services. Founded in 1865, the privately held company employs 142,000 people in 65 countries. Cargill helps customers succeed through collaboration and innovation, and is committed to sharing its global knowledge and experience to help meet economic, environmental and social challenges wherever it does business. For more information, visit http://www.cargill.com.
About Cargill in Canada
Headquartered in Winnipeg, Cargill Limited employs more than 8,000 people in Canada, from British Columbia to New Brunswick. In addition to its diverse agricultural businesses, Cargill's Canadian interests include enterprises in the food, manufacturing, financial and risk management industries.
About Parrish and Heimbecker
Parrish and Heimbecker, Limited is a private, family owned business, founded in 1909. It is involved in many aspects of agri-business including grain procurement and merchandising, milling, animal nutrition programs, poultry farming and food processing.