Pilot Mound native named President of Cargill Canada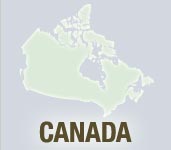 WINNIPEG – May 28, 2013 – Cargill today announced that Jeff Vassart has been named president of Cargill Canada, as well as the lead of its Canadian AgHorizons business. This announcement comes following Len Penner's notice of retirement after 38 years of service with Cargill.
"We are very confident that Jeff will thrive in this role," said Penner. "The experience he brings from years both in and outside of the business will help Cargill better serve Canadian farm customers and food processors."
Following a career path similar to Penner's, Vassart enters this new position with 17 years of experience in various roles at Cargill including sales and general management and most recently having returned from an assignment working with Cargill's grains and oilseed business in Australia.
"This is an exciting time for the Canadian agriculture industry," said Vassart. "Cargill has been expanding its footprint and creating opportunities for growth and development with building a new canola crush facility in Camrose, AB, we're adding refining capacities to our canola processing plant in Clavet, SK, we're in the process of building a new state-of-the-art flour mill with our joint venture, Horizon Milling G.P., in Guelph, ON, and last fall saw the opening of a major farm service centre in Northern Alberta. To me, this is a strong indication of the direction the industry as a whole is moving towards," added Vassart.
While Penner largely supported the implementation and development of these projects in Canada, he's looking forward to how the next generation of agriculture will carry them out. "With a continued focus on sustainable farm practices, creating attractive and emerging workforces and a growing population, I am confident that agriculture will prosper as an innovative and dynamic industry for generations to come," added Penner.
Vassart grew up on a cattle farm in rural Manitoba near the town of Pilot Mound and attended North Dakota State University and Assiniboine College in Brandon. He currently resides in LaSalle, MB with his wife Lori and their three sons.
# # #
About Cargill
Cargill is an international producer and marketer of food, agricultural, financial and industrial products and services. Founded in 1865, the privately held company employs 142,000 people in 65 countries. Cargill helps customers succeed through collaboration and innovation, and is committed to sharing its global knowledge and experience to help meet economic, environmental and social challenges wherever it does business. For more information, visit http://www.cargill.com.
About Cargill in Canada
Headquartered in Winnipeg, Cargill Limited employs more than 8,000 people in Canada, from British Columbia to New Brunswick. In addition to its diverse agricultural businesses, Cargill's Canadian interests include enterprises in the food, manufacturing, financial and risk management industries.
Media Contact: [email protected]