Favorite holiday meal photo featuring RUMBA® meats gives consumers a chance to win $5,000 via online contest
Online popular vote will determine winner
WICHITA, Kan. – November 15, 2013 – For the 2013 holiday season, Cargill's RUMBA meats is conducting an online contest for consumers who would like to share a photo of their favorite authentic, traditional-style dishes made with its products. The contest will run from Nov. 15, 2013 through Jan. 15, 2014, and is supported by on-pack labels featuring the promotional tagline: Keep Your Traditions Fresh – Spice Up Holiday Recipes With RUMBA Meats. The contest will be held entirely online at www.facebook.com/rumbameats, with the entry receiving the most votes winning the $5,000 cash prize.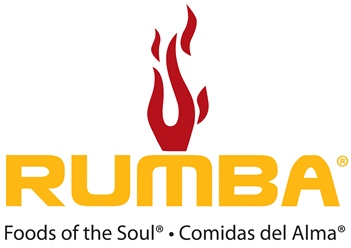 "This is a fun and engaging way for consumers to win cash to pay for the gifts they bought for the holidays, or to help them achieve their News Year's resolutions, while sharing their favorite RUMBA recipe photos on our site," said Jackie Lopez, RUMBA associate brand manager in Wichita. "RUMBA is the leading multicultural fresh meat brand in America, and we want people to know how good dishes can be using our products. Food diversity is thriving in America and we want to encourage people to share their cultural heritage through the traditional dishes they cherish."
RUMBA products displaying the promotional message will include beef tongue, beef oxtails, beef honeycomb tripe, pork neck bones, pork tails, pork hocks and new Multivac® packaged beef items such as beef short ribs, neck bones, marrow bones and cross-cut hind shank. Developed in 2007 specifically with the tastes and preferences of multicultural consumers in mind, the Rumba brand consists of 30 fresh, never frozen beef and pork specialty meat cuts that are conveniently available in mainstream groceries. The convenient grab-and-go, easy-open packaging makes the Rumba brand consumers' ideal choice for preparing their favorite traditional meals.
# # #
About Rumba
Rumba is a Cargill brand founded in 2007 as a line of food products that meet the unique needs of multicultural consumers. The product line currently includes 30 fresh, never frozen beef and pork meat cuts that are an integral part of the traditions and cultures of multicultural consumers (including Hispanic, African American and Asian populations). Rumba products are distributed throughout the United States and Canada. For more information, visit www.rumbameats.com.
About Cargill
Cargill provides food, agriculture, financial and industrial products and services to the world. Together with farmers, customers, governments and communities, we help people thrive by applying our insights and nearly 150 years of experience. We have 142,000 employees in 67 countries who are committed to feeding the world in a responsible way, reducing environmental impact and improving the communities where we live and work. For more information, visit Cargill.com and our News Center.