Cargill partners with Filippo Berio Olive Oil to bring high-quality olive oil products to the foodservice industry

New Filippo Berio Culinary Selection Line features five distinct olive oil products
LYNDHURST, N.J. – January 27, 2014 – Cargill and Filippo Berio Olive Oil announced today an agreement in which Cargill will be licensed to market a set of foodservice olive oil products under the Filippo Berio Culinary Selection brand. The agreement features five distinct olive oil products that meet the varying needs of foodservice operators, while maintaining the high-quality, delicious-tasting olive oil products that Filippo Berio is known for worldwide.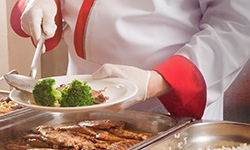 "We are pleased to enter into this agreement with Cargill to further the distribution of Filippo Berio Olive Oil beyond the kitchens of home cooks, where our products have been a staple for 150 years, and into foodservice industry kitchens across the country," said Massimo Saracchi, CEO of SALOV S.p.A., the owner of the Filippo Berio Olive Oil brand. "As olive oil consumption continues to grow rapidly in the United States, this partnership enables us to provide foodservice operators with products that meet the standard of quality set forth by our founder, Filippo Berio, himself."
That long-standing commitment to quality attracted Cargill to the marketing agreement with Filippo Berio Olive Oil.
"Today's foodservice operators need reputable sources of high-quality olive oil products," said Gonzalo Petschen, president of Cargill Dressings, Sauces and Oils. "By partnering with Filippo Berio Olive Oil, we will provide our customers with products that consistently meet the varied application and sensory requirements of their foodservice operations, delivering the performance, flavor and versatility they demand."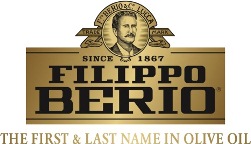 The new line of Filippo Berio Culinary Selection olive oil products licensed to Cargill includes:
Filippo Berio Culinary Selection Extra Virgin Olive Oil, perfect for dressings and marinades, drizzling on top of foods, dipping and sautéing
Filippo Berio Culinary Selection Olive Oil, ideal for shallow pan frying, sautéing, grilling, baking and roasting
Filippo Berio Culinary Selection Sauté & Grill Oil, a blend of 80 percent high-oleic canola oil and 20 percent extra virgin olive oil for superior performance during high heat food preparations
Filippo Berio Culinary Selection All Purpose Oil, a blend of 75 percent conventional canola oil and 25 percent extra virgin oil for marinades, dressing and pizza dough
Filippo Berio Culinary Selection Every Day Oil, a blend of 85 percent conventional soybean oil and 15 percent olive oil, versatile for a variety of food preparations
For more information about Filippo Berio Culinary Selection products, please visit: www.cargilldso.com.
###
About Cargill
Cargill provides food, agriculture, financial and industrial products and services to the world. Together with farmers, customers, governments and communities, we help people thrive by applying our insights and nearly 150 years of experience. We have 142,000 employees in 67 countries who are committed to feeding the world in a responsible way, reducing environmental impact and improving the communities where we live and work. For more information, visit Cargill.com and our News Center.
About Filippo Berio Olive Oil
Filippo Berio Olive Oil is marketed, sold and distributed by SALOV North America Corp. (SNA), a wholly owned subsidiary of SALOV S.p.A., based in Lucca, Italy, one of the most prestigious olive oil producers in the world. The brand, which first appeared in the United States in the late 1800s, honors the vision and olive oil expertise of its founder when making high-quality, great-tasting olive oil easily available, and easily understandable, to the American consumer. Today, Filippo Berio Olive Oil is sold in over 65 countries, and is enjoyed by millions of consumers worldwide. For more information, visit FilippoBerio.com.
Filippo Berio® is a trademark of SALOV S.p.A., used under license.