Cargill expands its specialty cocoa liquor capabilities
€10 million investment to meet growing customer demand for premium and organic chocolate products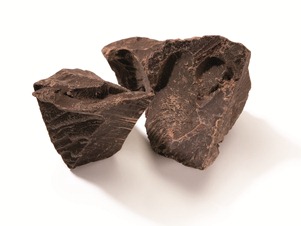 Pictured: Cocoa liquor. Cargill has made a significant investment to expand its specialty cocoa liquors capabilities in its plants in France and Germany.
Amsterdam, The Netherlands — March 19 2014 – Cargill's cocoa and chocolate business has made a significant investment to expand its specialty cocoa liquors capabilities in its plants in France and Germany.
Commenting on the investment, Philippe Huet, Cargill Cocoa & Chocolate's Managing Director Cocoa said: "This major investment in our cocoa liquor capabilities will enable us to meet growing customer demand for premium and organic chocolate products. These liquors are used in our wide range of chocolate recipes and in our organic certified cocoa butter and powders."
The investment in Rouen, France, focuses on enhancing and expanding the Fine Flavor range of cocoa liquors. A production line has been dedicated to the high quality manufacturing of small batch specialty liquors with subtle signature tastes. The beans used for these liquors are from specific origin countries with distinctive characteristics such as Venezuelan beans, of a mild and creamy taste, or those from Ecuador, with a flowery aroma. The dedicated Fine Flavor range production line carefully preserves the delicate flavours specific to each origin country and guarantees the purity of certified organic products.
The plant in Berlin, Germany also plays an important role in the production of specialty liquors for the chocolate market and the investment significantly increases its capacity in response to additional demand for quality liquor.
Huet concludes: "Our customers expect us to keep innovating and adding value to their products, and these investments are focused on delivering for their success."
- ends -
Cargill
Cargill provides food, agriculture, financial and industrial products and services to the world. Together with farmers, customers, governments and communities, we help people thrive by applying our insights and nearly 150 years of experience. We have 142,000 employees in 67 countries who are committed to feeding the world in a responsible way, reducing environmental impact and improving the communities where we live and work. For more information, visit Cargill.com and our News Center.
About Cargill Cocoa & Chocolate
Cargill Cocoa & Chocolate offers the food industry a wide range of both standard and customised cocoa and chocolate ingredients to be used in delicious bakery, confectionery, and dairy applications all over the world. Our product range includes high quality Gerkens® cocoa powders, chocolate including Wilbur®, Peter's® and Veliche®, coatings, fillings, cocoa liquors and cocoa butters. With years of experience in technical food expertise Cargill supports its customers in new recipes and new product development.
Our facilities in Belgium, Brazil, Canada, Côte d'Ivoire, France, Germany, Ghana, the Netherlands, UK and the USA are fully dedicated to produce in accordance with the highest food safety standards.
To secure a good quality and sustainable supply of cocoa beans we have our own cocoa bean sourcing operations for buying, handling and/or exporting of cocoa beans in Brazil, Cameroon, Côte d'Ivoire, Indonesia and Vietnam. Presence in all the leading producing countries allows Cargill to oversee the supply chain from beans at origin to cocoa and chocolate products on our customers' doorstep. In addition, extensive market research and analysis proves to be a source of valuable information to our customers.
For more information visit: www.cargillcocoachocolate.com
# # #