Producers & Ranchers
Hedging strategies that protect margins and mitigate risk
Whether you are concerned about feeding your herd, how many acres to plant or when to sell your crop, Cargill Risk Management offers hedging strategies to protect margins and mitigate risk. Our products are customized by commodity, volume and timing in the market. And unlike brokerage accounts, our products do not require large financial commitments. This gives you the freedom and confidence to concentrate on what you enjoy the most – rolling up your sleeves and getting to work.
Without a diversified risk management strategy, you could be compromising your margins, budget, and ability to be price competitive.
Get the latest insights about relevant price risk management strategies.
Protect margins. Improve prices.
Our solutions provide farmers and livestock producers with unique hedging and marketing alternatives. Each product has a defined pricing mechanism that either protects margins or improves the farmers' grain prices. In addition to providing these tools directly to farmers through Cargill facilities, we have selectively licensed these products to origination facilities outside of Cargill.
With high futures and input price volatility, farmers embrace our products because they reduce the stress of marketing their grain production.
How can we help?
Contact us to learn how we can help you build a solution that is right for you.
Commodity trading involves risks, and you should fully understand these risks before trading. This information shall not constitute a solicitation to buy or sell futures or options contracts, or OTC products. Please read the full disclaimer for more information.
North America Farmer Services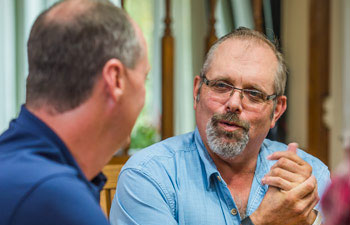 We offer U.S. and Canadian farmers a range of grain contracting and consulting solutions, crop inputs, and agronomic services designed to increase growers' yields and maximize profitability. We also offer a high oleic specialty canola growing program for farmers interested in top performing, high yield crops with superior per acre returns.