Diamond in the rough: Chefs love cooking with Diamond Crystal Kosher Salt — and now more consumers can, too
Read Time: 3 minutes
March 10, 2023
Ask any cook about the most important ingredient in the kitchen, and you're bound to hear an almost universal response: salt.
Not all salts are created equal, though. For Alex Belew, executive chef and Season 21 winner of FOX's Hell's Kitchen, there is one brand that reigns supreme.
"Diamond Crystal produces the best kosher salt on the market and it's the only one I use in my home and my kitchens," says Alex, champion of the Gordon Ramsay-hosted show. "Salt is the single most important ingredient when it comes to producing amazing tasting dishes and there's no room for second best. If so much flavor depends on a single crystal, there's no other salt to use."
Diamond Crystal Salt Co.® salt brand ™ is no overnight sensation. It is produced for restaurant professionals, home chefs and epicureans in the same Michigan facility where it was first crafted 137 years ago.
The legacy continues today: Cargill's signature salt is now offering two new varieties as well as sustainable packaging, a new-look brand and extended retail options for consumers. The new salt items, that will soon be on store shelves in the U.S. and on Amazon, are:
"We know the joy of cooking and the importance of premium and precision seasoning," says Sonya Roberts, president of Cargill's salt business. "Chefs rely on Diamond Crystal Salt Co.™ for its consistent performance and taste, and we're excited to expand our portfolio to give them even more options in their recipes."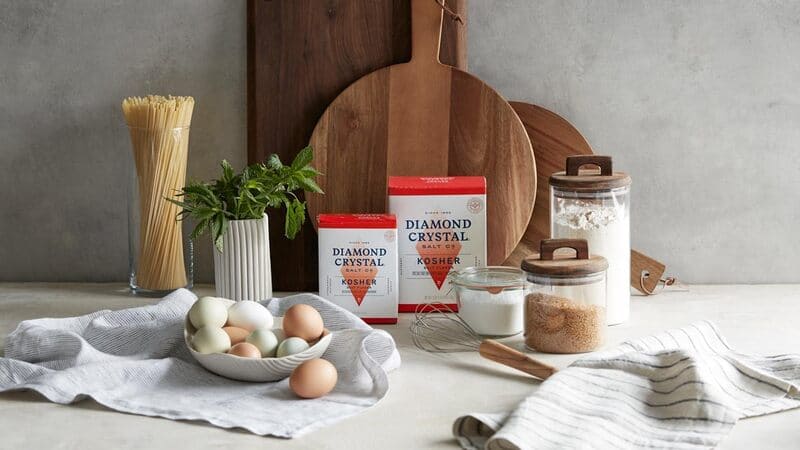 Cargill's signature salt is now offering two new varieties as well as sustainable packaging, a new-look brand and extended retail options for consumers.
Nearly 140 years of innovation
In her 2017 bestselling cooking book "Salt Acid Fat Heat," world-renowned chef and author Samin Nosrat professed what Diamond Crystal Salt Co.™ meant to her.
"The mindset one enters with Diamond Crystal Kosher Salt is 'Oh, I can use a lot of this, and an extra bit won't make a difference and ruin the dish," she wrote. "You don't have that freedom with other salts. I like that freedom."
It's anyone's guess if that freedom was on the minds of Horace Wilson and John and Louis Alberger when they perfected and patented the process — known today as the Alberger process — used to make Diamond Crystal Salt Co.™.
Almost 140 years later, Cargill's salt plant in St. Clair, Michigan, uses the same proprietary evaporation process to create the hollow, multifaceted salt crystals that cling to food and deliver a burst of flavor.
In fact, St. Clair is the only plant in the world that can produce this kind of salt, according to plant manager Sebastien Cournoyer. And it's been doing so since 1886.
"
This plant has been through two world wars, one great depression, two global pandemics. We're still here. The people of St. Clair are resilient. I think you can taste that in our salt.
Sebastien first joined the plant in 2000. After a 15-year hiatus, he returned in March 2020 — one week before the COVID-19 pandemic.
But the plant didn't stop. Cargill employees found ways to work safely, showing resiliency in the face of adversity.
"Our work is critical for consumers all around the world," Sebastien says. "We couldn't do it without the people of St. Clair and our employees past, present and future. Whether you're a professional chef or a person cooking at home, if you're using Diamond Crystal Salt Co.™ anywhere in the world, then you're tasting a legacy that the community in this town and this plant have kept alive proudly."
Through the years: Cargill's salt facility in St. Clair, Michigan
Same salt, new look
In 2020, Cargill's salt team was faced with a challenge: The pandemic had reduced foodservice operations and the salt business was looking for ways to bring Diamond Crystal Salt Co.™ to more consumers.
To do so, the salt team began with a simple question: Why do people like Diamond Crystal Salt Co.™?
"The answer was that Diamond Crystal Salt Co.™ is a unique product that performs distinctly when chefs and home chefs use it," recalls Brian Tockman, marketing and insights leader for Cargill's salt business. "We wanted it to become a very accessible, active brand that is also mindful and respectful of the heritage that is behind Diamond Crystal Salt Co.™."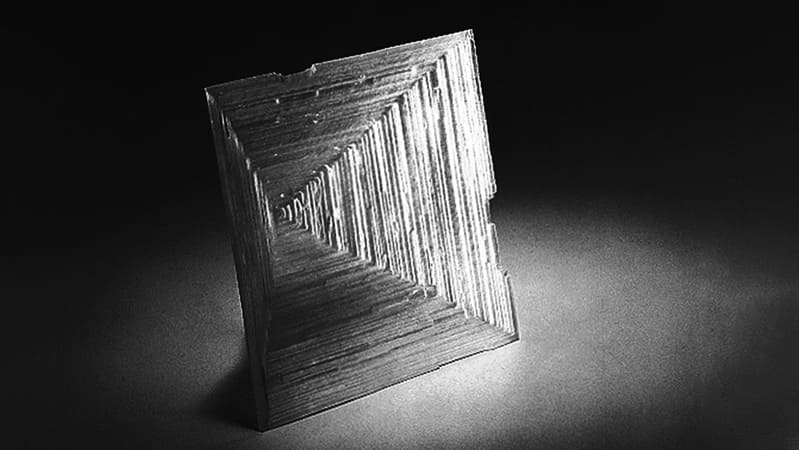 A close up of one of the crystals that make up Diamond Crystal Salt Co.™.
That's the belief behind the refreshed Diamond Crystal Salt Co.™ brand.
The sustainable packaging comes in different sizes to replace the one-size-fits-all presentation of old — which was great for big professional kitchens but not so much for home kitchens, Brian says. A window on the packaging allows consumers to see the salt flakes before purchase.
Diamond Crystal Salt Co.™ also has grown its online presence, posting frequently to Instagram and even joining Pepper — a social cooking app for recipe sharing. The brand's revamped website features easy (yet surprising) cooking tips: How about grinding one or two Himalayan salt flakes with some olive oil on top of your vanilla ice cream next time you want dessert?
"
It's all about making great food! We're here to celebrate when there is action in the kitchen. Diamond Crystal Salt Co.™ isn't just for fine-dining, white tablecloth recipes with 20 ingredients. We're also for the family, at home. We're for skilled chefs and for those who are learning, all just making great tasting, delicious food with the best ingredients.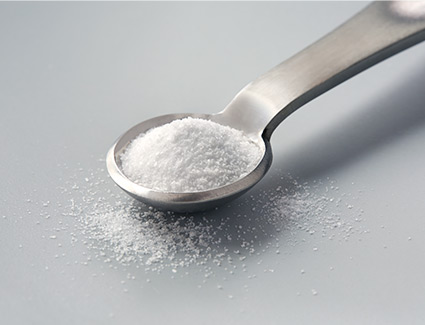 Salt: 5 things you may not know
As a trusted supplier of salt to the food and beverage industry, Cargill knows a thing or two about this widely used but often misunderstood ingredient.
[Global]/[]