Our planet is facing big and complex sustainability challenges. Agriculture is how we'll help solve them.
Read Time: 4 minutes
April 22, 2022

By Pilar Cruz
Chief Sustainability Officer
At Cargill, sustainability is part of who we are. There's a reason it's called out in our purpose: to nourish the world in a safe, responsible and sustainable way.
Cargill has been bringing this purpose to life for more than 155 years. And during my 20 years at the company, I have seen how committed our 155,000 employees are to achieving it.
Our commitment goes beyond food security. Our ability to nourish the world depends on our ability to do it more sustainably. We're committed to delivering innovative solutions for our customers and protecting our planet and people along the way.
And because we are a connector—from farm to fork—across some of the world's most complex supply chains, we also are in a unique position to address some of today's most urgent sustainability challenges.
During a recent trip to West Africa, I had the chance to see first-hand the positive impact we can make in local agricultural communities.
Supporting farmers and their families for a more sustainable future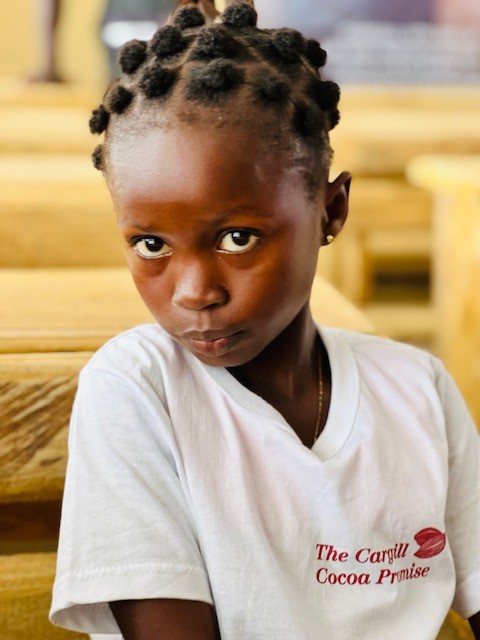 Seka is the 10-year-old daughter of a Côte d'Ivoirian cocoa farmer in our supply chain. At the time, Seka did not have something many of us may take for granted: a birth certificate.
Birth certificates provide a legal identity so children can access things like quality education and healthcare, which can ultimately lead to a brighter future.
In Côte d'Ivoire, however, many families lack the information or resources to secure birth certificates for their children. A birth certificate is free for the first three months after birth. After that, there is a fee — which can pose an additional burden.
Together with our cocoa and chocolate business, I had the honor to present Seka with a birth certificate. This was part of our team's broader efforts to support and empower cocoa-growing communities — including farmers and their families — through our long-standing commitment to ensure a thriving and sustainable cocoa sector.
It also was one of the most powerful moments of my career, and one of many examples of the broad impact we can create when we partner with and invest in agricultural communities to create a more sustainable future.
And today, partnering with farmers to build that future has never been more important.
Agriculture is how we'll solve some of Earth's most urgent sustainability challenges.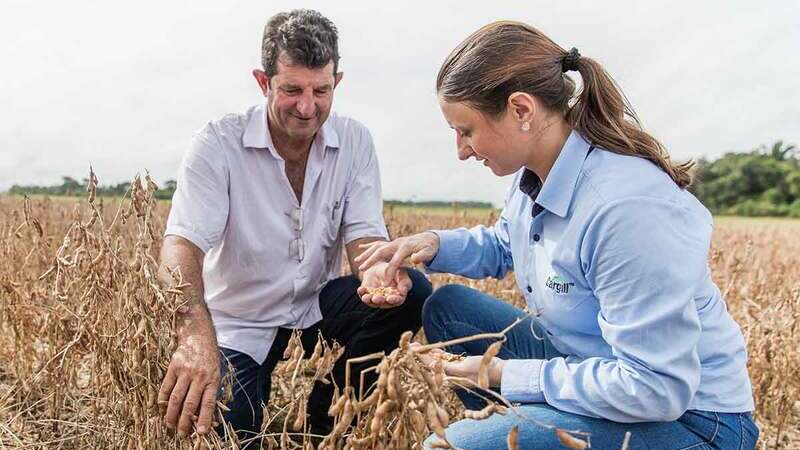 In less than 30 years, nearly 10 billion people will call our planet "home." To feed all those people, we will have to produce 70% more food than we do today.
We must meet this challenge while continuing to protect our planet. That means conserving water and forests and addressing the severe implications of climate change.
"Fortunately, farmers are some of the most advanced problem-solvers on the planet."
For decades, they have been successfully evolving their agricultural practices to produce more and to be more efficient. They know the world depends on them not only to produce food, but also to protect our planet and people.
And throughout Cargill's 157 years, we have seen agriculture help solve some of the world's most urgent challenges — like, most recently, keeping the global food supply strong during the COVID-19 pandemic.
That is why we believe agriculture is how we can help solve today's most urgent sustainability challenges: addressing climate change, protecting our natural resources and feeding a growing world sustainably. And to do this, we are starting with the people at the beginning of the agriculture system: farmers.
Our sustainability goals
Our goals guide our efforts – ensuring we make progress in line with what the science says is needed to keep our planet healthy and people thriving.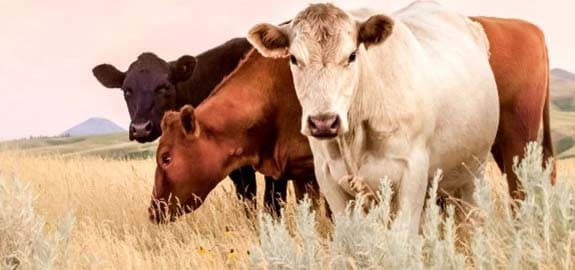 Climate. Our food system is resilient — but it's never faced a challenge quite like climate change. We're doing everything we can to meet the challenge, including working with farmers to help our customers and industry decarbonize. A powerful example: We're partnering with farmers to improve soil health and reduce emissions across our North American beef supply chain.
Land & Water. Farmers are the key to protecting our land for future generations. They also need water to grow their crops, and our communities need clean, reliable water to grow and thrive. That is why we're working with farmers around the world on practices that promote responsible, sustainable agricultural land and water use.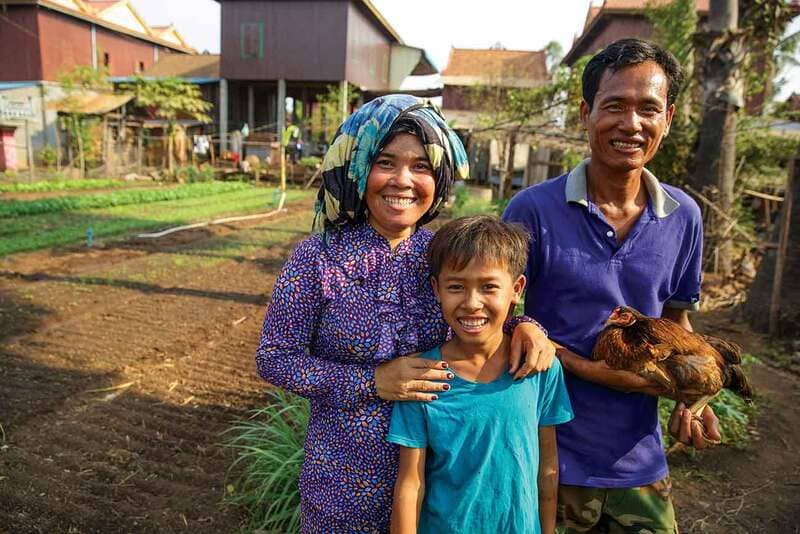 People. Farmers power agriculture forward. So, we're working to improve rural livelihoods, raise incomes and ensure fair working conditions across our supply chains. One example: In partnership with Heifer, our Hatching Hope initiative aims to improve the nutrition and livelihoods of 100 million people globally by 2030 through sustainable poultry production.
The sustainability challenges we are facing are incredibly complex. There are no simple solutions.
But we've seen agriculture step up in big ways in the past. And as we continue to partner with farmers — the stewards of our planet — I'm confident we can address some of today's most urgent sustainability challenges.
More stories
See how we are working to nourish the world in a safe, responsible and sustainable way.
Cargill partners with Black farmers to build a more equitable future in agriculture
Read Time: 3 minutes
[]/[]