Cargill's Waxy Corn Promise™
Ensuring a long-term sustainable crop supply for food starch

To ensure a long-term sustainable crop supply for food starch, Cargill has committed to source waxy corn 100% sustainably from European farmers. In support of this initiative Cargill has developed the Waxy Corn Promise™ program, driving positive change throughout the European starch supply chain, in line with Cargill's commitment to nourishing the world, protecting the planet and enriching our communities.
Supporting farmers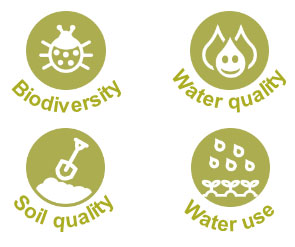 This farm-based program was developed with an independent agronomy consultancy. It leverages strong partnerships between Cargill, farmers and co-op suppliers to address key sustainability challenges, including protection of biodiversity, soil and water quality preservation, and the optimization of water use. Our initiative is tailored specifically to waxy corn growing regions and practices to ensure that we make a real sustainability impact. It recognizes the good work that farmers already do and provides incremental improvements to help them in their efforts to:
continuously improve their practices,
reduce their impact on the environment in corn growing areas,
protect and efficiently use their valuable natural resources,
become more sustainable year-on-year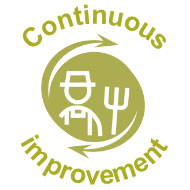 Ongoing improvement action plans, reviewed annually, are implemented on the farms themselves in close collaboration with our supplier partners.

Customers in mind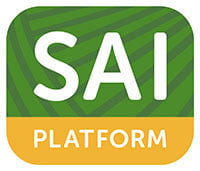 Externally verified and benchmarked as a silver level program by the Sustainable Agriculture Initiative Platform (SAI Platform)*, our Waxy Corn Promise™ delivers on consumers' expectations and demands for more sustainable food ingredients.
At Cargill, we are committed to making an impact and raising sustainability standards across our supply chains. With the Waxy Corn Promise™, we provide credible claims to help our customers achieve their sustainability targets. This commitment also provides assurance and certainty to consumers, who are increasingly seeking products containing sustainably sourced ingredients.


* this link will take you outside the Cargill website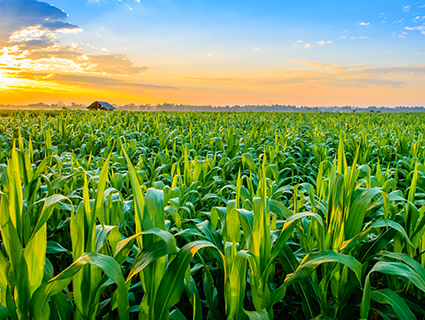 Starches & Derivatives
The broadest starch portfolio in the industry, supported by world-class formulation expertise and encompassing native, functional and modified starches.