Cargill and the U.N. Sustainable Development Goals
Cargill supports the U.N.'s Sustainable Development Goals (SDGs). Working to nourish the world, protect the planet and enrich communities, we know business plays an important role in advancing the Global Goals, which aim to end poverty, address climate change and ensure prosperity for all.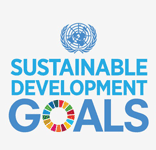 In September 2015, the United Nations adopted a set of 17 Sustainable Development Goals. These global goals lay out a 15-year agenda to "mobilize efforts to end all forms of poverty, reduce inequality and tackle climate change." In formulating the SDGs, the U.N. acknowledged "the role of the diverse private sector, ranging from micro-enterprises to cooperatives to multinationals" in supporting the Goals. Cargill is committed to using its global reach within the agriculture, food and nutrition sector to help achieve the SDGs.
Discover our commitment
Explore Cargill's work to achieve SDGs by clicking on an icon below.
A partnership between Cargill, Swiss development organization Action de Soutien à l'Enfance Démunie and Lotus Petal Foundation provides education for K-12 students from low-income families free of cost.
[Asia Pacific]/[India]
In 2006, Anurak Farm partnered with Cargill with the capacity to raise a respectable 20,000 broiler chickens per cycle. Twelve years later, it's more than 1.2 million – fueled by a rising appetite for protein and steady local investment.
[Asia Pacific]/[Thailand]
In the chain that brings coconut oil from Indonesia into consumer products supported by industries and jobs around the world – Jelly Rembang is among the first links.
[Asia Pacific]/[Indonesia, Philippines]
For cocoa farmers in Ghana, and suppliers like Cargill, the road to traceability starts with development, partnerships and technology as simple as a bar code.
[EMEA, Middle East & Africa]/[Cote d'Ivoire, Ghana]
We have established an industry-leading monitoring system to identify and protect children in Cargill's cocoa supply chain.
[EMEA]/[Cote d'Ivoire, Ghana]