Cargill and the U.N. Sustainable Development Goals
Cargill supports the U.N.'s Sustainable Development Goals (SDGs). Working to nourish the world, protect the planet and enrich communities, we know business plays an important role in advancing the Global Goals, which aim to end poverty, address climate change and ensure prosperity for all.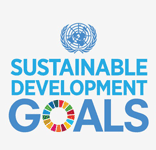 In September 2015, the United Nations adopted a set of 17 Sustainable Development Goals. These global goals lay out a 15-year agenda to "mobilize efforts to end all forms of poverty, reduce inequality and tackle climate change." In formulating the SDGs, the U.N. acknowledged "the role of the diverse private sector, ranging from micro-enterprises to cooperatives to multinationals" in supporting the Goals. Cargill is committed to using its global reach within the agriculture, food and nutrition sector to help achieve the SDGs.
Discover our commitment
Explore Cargill's work to achieve SDGs by clicking on an icon below.