Cargill and the U.N. Sustainable Development Goals
Cargill supports the U.N.'s Sustainable Development Goals (SDGs). Working to nourish the world, protect the planet and enrich communities, we know business plays an important role in advancing the Global Goals, which aim to end poverty, address climate change and ensure prosperity for all.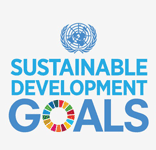 In September 2015, the United Nations adopted a set of 17 Sustainable Development Goals. These global goals lay out a 15-year agenda to "mobilize efforts to end all forms of poverty, reduce inequality and tackle climate change." In formulating the SDGs, the U.N. acknowledged "the role of the diverse private sector, ranging from micro-enterprises to cooperatives to multinationals" in supporting the Goals. Cargill is committed to using its global reach within the agriculture, food and nutrition sector to help achieve the SDGs.
Discover our commitment
Explore Cargill's work to achieve SDGs by clicking on an icon below.
Cargill's Rural Development Program aims to improve animal health and farm productivity.
[Asia Pacific]/[Indonesia]
[Global]/[Afghanistan, Albania, Algeria, Andorra, Angola, Antarctica, Antigua and Barbuda, Argentina, Armenia, Australia, Austria, Azerbaijan, Bahamas, Bahrain, Bangladesh, Barbados, Belarus, Belgium, Belize, Benin, Bhutan, Bolivia, Bosnia and Herzegovina, Botswana, Brazil, Brunei Darussalam, Bulgaria, Burkina Faso, Burundi, Cambodia, Cameroon, Canada, Cape Verde, Central African Republic, Chad, Chile, China, Colombia, Comoros, Congo, Democratic Republic of , Congo, Republic of , Costa Rica, Cote d'Ivoire, Croatia, Cuba, Cyprus, Czech Republic, Denmark, Djibouti, Dominica, Dominican Republic, Ecuador, Egypt, El Salvador, Equatorial Guinea, Eritrea, Estonia, Ethiopia, Fiji, Finland, France, Gabon, Gambia, Georgia, Germany, Ghana, Great Britain, Greece, Greenland, Grenada, Guam, Guatemala, Guinea, Guinea-Bissau, Guyana, Haiti, Honduras, Hong Kong, Hungary, Iceland, India, Indonesia, Iran, Iraq, Ireland, Israel, Italy, Jamaica, Japan, Jordan, Kazakhstan, Kenya, Kiribati, Kuwait, Kyrgyzstan, Laos, Latvia, Lebanon, Lesotho, Liberia, Libya, Liechtenstein, Lithuania, Luxembourg, Macau, Macedonia, Madagascar, Malawi, Malaysia, Maldives, Mali, Malta, Marshall Islands, Mauritania, Mauritius, Mexico, Micronesia, Moldova, Monaco, Mongolia, Montenegro, Morocco, Mozambique, Myanmar (Burma), Namibia, Nauru, Nepal, Netherlands, Netherlands Antilles, New Zealand, Nicaragua, Niger, Nigeria, North Korea, Norway, Oman, Pakistan, Palau, Palestinian territories, Panama, Papua New Guinea, Paraguay, Peru, Philippines, Poland, Portugal, Puerto Rico, Qatar, Romania, Russia, Rwanda, Saint Kitts and Nevis, Saint Lucia, Saint Vincent and the Grenadines, Samoa, San Marino, Sao Tome and Principe, Saudi Arabia, Senegal, Serbia, Seychelles, Sierra Leone, Singapore, Slovakia, Slovenia, Solomon Islands, Somalia, South Africa, South Korea, South Sudan, Spain, Sri Lanka, Sudan, Suriname, Swaziland, Sweden, Switzerland, Syria, Taiwan (Republic of China), Tajikistan, Tanzania, Thailand, Tibet, Timor-Leste (East Timor), Togo, Tonga, Trinidad and Tobago, Tunisia, Turkey, Turkmenistan, Tuvalu, Uganda, Ukraine, United Arab Emirates (UAE), United Kingdom (UK), United States (USA), Uruguay, Uzbekistan, Vanuatu, Vatican City (Holy See), Venezuela, Vietnam, Yemen, Zambia, Zimbabwe]
A partnership between Cargill, Swiss development organization Action de Soutien à l'Enfance Démunie and Lotus Petal Foundation provides education for K-12 students from low-income families free of cost.
[Asia Pacific]/[India]