Cargill and the U.N. Sustainable Development Goals
Cargill supports the U.N.'s Sustainable Development Goals (SDGs). Working to nourish the world, protect the planet and enrich communities, we know business plays an important role in advancing the Global Goals, which aim to end poverty, address climate change and ensure prosperity for all.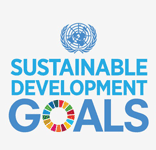 In September 2015, the United Nations adopted a set of 17 Sustainable Development Goals. These global goals lay out a 15-year agenda to "mobilize efforts to end all forms of poverty, reduce inequality and tackle climate change." In formulating the SDGs, the U.N. acknowledged "the role of the diverse private sector, ranging from micro-enterprises to cooperatives to multinationals" in supporting the Goals. Cargill is committed to using its global reach within the agriculture, food and nutrition sector to help achieve the SDGs.
Discover our commitment
Explore Cargill's work to achieve SDGs by clicking on an icon below.
Protecting, regenerating and conserving our planet's resources is a complex equation which requires many different approaches, tools and partnerships – all woven together.
[Global]/[]
Cargill and PUR Projet have been collaborating for the past three years to help advance agroforestry concepts in communities such as Bossoha in Côte d'Ivoire.
[Global]/[]
When women have more opportunities and support, family nutrition, children's education and family incomes go up, while social such as child labor and environmental risks go down.
[Global]/[Brazil, Cote d'Ivoire, Ghana, Indonesia]
We are proud to announce that we are expanding our Deventer coatings and fillings production facility in The Netherlands.
[EMEA]/[]
Since 2014, Cargill, alongside CARE, the International Cocoa Initiative (ICI) and the Ministry of Education has helped build 49 schools in Côte d'Ivoire.
[Global]/[Cote d'Ivoire]
This new product line reaffirms our commitment to delivering products which are not only delicious, but in demand, providing our customers and their consumers with vegan alternatives to traditional chocolate recipes.
[EMEA]/[]