Cargill expands segregated sustainable palm oil capacity in North America to help customers meet sustainability commitments
New offering meets certification standards for Roundtable for Sustainable Palm Oil
MINNEAPOLIS (November 11, 2020) — As part of ongoing efforts to increase the availability of sustainably sourced ingredients, Cargill will become one of North America's first large-scale suppliers of segregated palm oil certified by the Roundtable for Sustainable Palm Oil (RSPO). Beginning December 2020, all palm oil production from the company's Charlotte, North Carolina refinery will be solely dedicated to providing the sustainably sourced product.
"Palm oil plays a critical role in feeding and supporting millions, as it is the world's most widely used vegetable oil," said Reid Kinde, North American commercial leader for Cargill's global edible oils business. "With growing numbers of brands pledging to source palm oil responsibly, we are now positioned to supply North American food manufacturers with sufficient quantities of segregated RSPO-certified product to meet their sustainability commitments."
The expanded supply means consumers may soon see the sustainable palm oil used in many of their favorite foods, including bakery, snacks, confectionery and dairy, as well as popular non-dairy creamers.
Segregated certified palm oil must be produced according to the principles and criteria established by the RSPO, which verifies that forests are protected, and social and environmental safeguards are met during the oil's production and harvest. To carry the segregated RSPO designation, all product must be kept separate from commodity palm oil supplies and be traceable throughout the supply chain. It is produced on RSPO-certified sustainable palm oil plantations, refined at RSPO-certified facilities and ultimately used by a RSPO-certified manufacturer.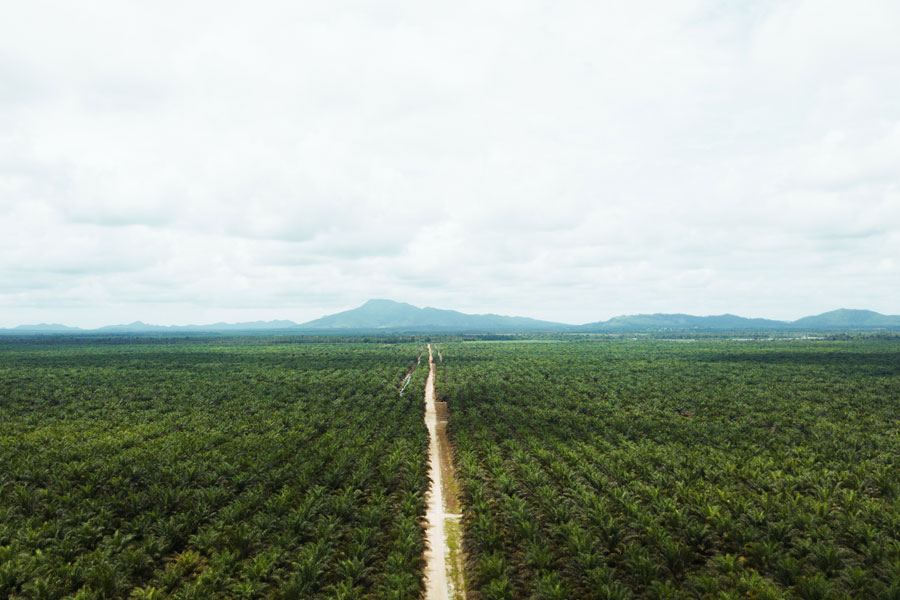 Cargill has been supplying RSPO-certified palm oil since 2005, now reaching customers in Europe, Mexico, Australia and Malaysia. However, this expansion of its supply chain further leverages Cargill's global footprint and reflects growing demand for ethically sourced palm oil. In September, RSPO reported sales of certified palm oil increased by 13% globally in 2019 alone.
Previously, Cargill offered its North American customers mass-balanced sustainable palm oil. With the new segregated sustainable palm oil offering, manufacturers are assured that the palm oil they purchase and utilize comes only from RSPO-certified sustainable sources.
Cargill's move to ramp up RSPO-certified palm oil comes as the company nears its goal of providing traceability to all palm plantations in high-risk landscapes and marks an important milestone in advancing its progress and action plan on sustainable palm oil production. The plan details the company's commitment to transparent sourcing practices, engaged suppliers, and rigorous monitoring and verification practices. In its annual sustainability report, released in June of this year, Cargill outlined its progress, working with smallholder palm farmers across more than 10 countries to deliver sustainable palm oil to hundreds of customers worldwide.
"More than ever, brands and consumers care about the standards behind the products they buy," said Kinde. "People want assurance that the raw materials used are sourced in a sustainable, environmentally conscious way. By significantly increasing the supply of segregated certified-sustainable palm oil, we're giving our customers and consumers confidence in our sourcing practices and reaffirming our commitment to supporting sustainable practices throughout our operations."
Media Contact: [email protected]
---
About Cargill
Cargill's 155,000 employees across 70 countries work relentlessly to achieve our purpose of nourishing the world in a safe, responsible and sustainable way. Every day, we connect farmers with markets, customers with ingredients, and people and animals with the food they need to thrive. We combine 156 years of experience with new technologies and insights to serve as a trusted partner for food, agriculture, financial and industrial customers in more than 125 countries. Side-by-side, we are building a stronger, sustainable future for agriculture. For more information, visit Cargill.com and our News Center.