Responsibly Sourced Materials
Driving improvements throughout supply chains
Creating transparency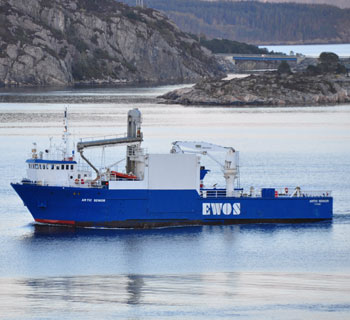 Everyone wants to know that their food was produced in a responsible manner. We are working with suppliers, farmers and other partners to help ensure that the feed inputs to your business are free of negative economic, environmental or social impacts. In all aspects, we are working to build a sustainable food system that works for everyone, both today and tomorrow.
Sustainable business models
Cargill has a track record of more than a decade of leadership to end deforestation linked to soy and palm products that can end up in feed, and to ensure fair treatment of local farmers and indigenous communities. Our efforts have brought together industry partners, NGOs, governments and farmers to create mechanisms that incentivize responsible production, and combat deforestation and unfair labor practices.
EWOS has joined with Cargill to change the game in responsible aquaculture. Over the last 10 years, EWOS has cut in half its marine index, or the portion of ingredients in its feed that comes from marine life. This reduces stress on ocean fishing. In 2015, EWOS reached a tipping point when it gave salmon farmers using EWOS feed the ability to be net producers of marine protein and marine oil. We're also continuously increasing the use of fish trimmings in our salmon feed, a product that would otherwise usually go to waste.
Another responsible sourcing commitment is our partnership with Calysta, a company with the technology to convert methane into protein, which can then go into feed products like fish meal. A pilot plant currently under construction in the U.K. will help point the way toward commercial-scale production for this groundbreaking innovation, called FeedKind™. Like other innovations, it will lessen stress on ocean fishing and marine life.