Piglet Solutions
Maximizing piglet intake and gain
A newly-weaned piglet's immune and digestive systems are still maturing, making it susceptible to conditions and organisms that can disrupt gut integrity. In addition, the stresses of diet transition and weaning can negatively impact the intake and gain of your piglets.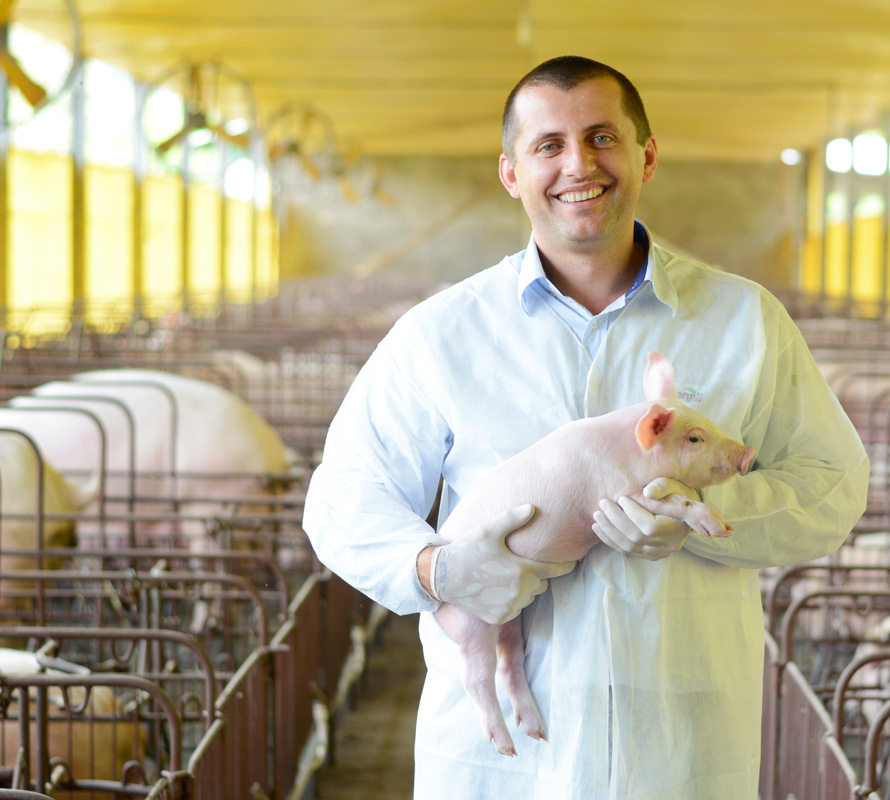 Our piglet solutions are researched, optimized and produced to maximize intake and gain, with market-leading solutions built around global research and our proprietary nutrient system. We undertake more than 120 nursery trials per year to develop specific feed innovations for young pigs with these goals in mind. We also utilize a Net Energy System developed specifically for young pigs, which provides a more precise estimate of dietary energy in feedstuffs than more traditional approaches using Digestible Energy (DE) or Metabolizable Energy (ME).
Our nutritional additives solutions utilize ingredients that have been carefully selected for their beneficial effects on feed intake, digestive function, intestinal microflora and generally maintaining healthy piglet performance. We propose also solutions to help you manage the risk of a mycotoxins challenges and flavorings to support increased feed intake.
Enteligen™, a mobile app paired with expert on-farm consultation, ensure that temperature and other environmental conditions are conducive to maximizing piglet feed intake and gain.