MaizeWise® Whole Grain Corn Products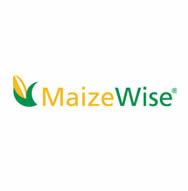 MaizeWise® whole grain corn products, such as corn flour, can directly replace existing ingredients, or blend with them, while helping deliver 100% whole grain nutrition. Product varieties include corn flour, corn meal and masa flour.
From an applications standpoint, MaizeWise® products can be used for thick or thin batters, crunchy or crispy crackers, or crusty or chewy bread. It can also lend a unique flavor and texture to kid-friendly products such as pancakes, taco shells, pizza crust, breading, extruded snacks, cereals, tortillas and pastas. With MaizeWise® whole grain corn products, you can make health and wellness claims for your grain-based foods.
MaizeWise® whole grain corn features
Specially treated for enhanced storage stability
Available in a spectrum of flavors from neutral to toasted corn
Available in a spectrum of granulations including whole grain corn meal, whole grain corn flour and whole grain masa flour
Some Cargill products are only approved for use in certain geographies, end uses, and/or at certain usage levels. It is the customer's responsibility to determine, for a particular geography, that (i) the Cargill product, its use and usage levels, (ii) the customer's product and its use, and (iii) any claims made about the customer's product, all comply with applicable laws and regulations.