Portrait of a Leader: David W. MacLennan
A search for professional growth ultimately leads back to Cargill: MacLennan is named CEO in 2013.
January 01, 2015
Conventional thinking around the old saying "You can't go home again" suggests that memories are overly kind and reality rarely measures up the second time around. Dave MacLennan is not buying it. Cargill's current chief executive officer left the company in 2000 in search of new and different opportunities. Two years later, he returned and began his rise to the top job.
Cargill has always played a central role in MacLennan's life. His father, Everett, worked for the company for 42 years, starting as a grain merchant and working his way up to senior vice president of global human resources. "When we lived in Chicago [Illinois], I would take the train down to his office," MacLennan recalled. "I would go to the teletype room and see the samples of grain he was working with. That made it very real for me."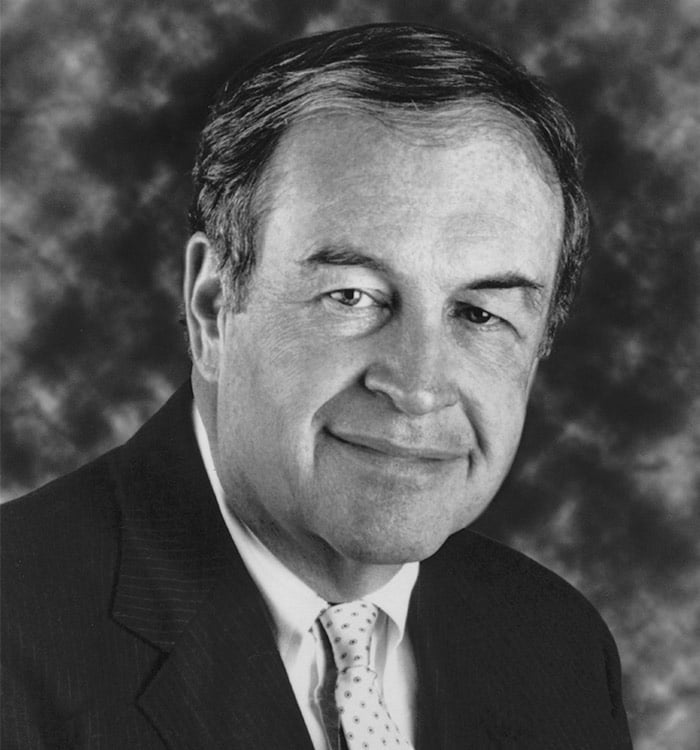 [image caption] MacLennan's father Everett (above) works at various Cargill offices across the United States during his 42-year career, exposing his son to the company's diverse opportunities.
When the time came for MacLennan to choose a career path of his own, he was not convinced Cargill was the direction he wanted to go. "I wanted to go somewhere else, somewhere smaller, and establish my own identity and reputation," he said. MacLennan began his career as a runner and clerk at the Chicago Board of Trade, a hub of the nation's agricultural commodity business, and, through subsequent moves, worked his way up to senior vice president with LIT America in Chicago. As he looked forward, he saw fewer opportunities to learn, grow and advance—three career ingredients he knew could be available at a company like Cargill.
MacLennan joined Cargill in 1991 and served in a number of management positions in the United States; London, England; and Geneva, Switzerland, including roles within the financial and risk management, energy and animal protein businesses. In 2000, having been offered a position to take full responsibility for a business in need of a turnaround, MacLennan joined U.S. Bancorp Piper Jaffray in Minneapolis, Minnesota, as head of Fixed Income Capital Markets.
Two years later, he came home to Cargill again—this time for good. He returned to lead the company's petroleum trading business and serve as a platform leader for Risk Management and Financial Services, moving to Geneva. He was inspired by the company's new Strategic Intent and changes in leadership and talent management. "I never felt [MacLennan] left Cargill," said Greg Page, who served as CEO prior to MacLennan. "He was just getting a development opportunity that we could not offer at that moment. I believe he has always felt that Cargill is the right culture and place for him."
In 2004, MacLennan returned to the United States to help manage the expanding animal protein portfolio. He was named Cargill's chief financial officer and elected to the Cargill Board of Directors in 2008, and was elected president and chief operating officer in 2011. When Page was named executive chairman in 2013, MacLennan became CEO.
"We often benchmark Cargill BUs against other Cargill BUs … But many of our biggest challenges and opportunities for growth—and, of course, our competitors—are outside the company, which is what we mean when we talk about needing to be more externally focused."— David W. MacLennan, CEO of Cargill
As Cargill celebrates its first 150 years in 2015, MacLennan's challenge is to position the company for growth into the future. To do that, he is leading the company back to basics, calling for a sharpened focus on customer success, operational efficiency and ensuring Cargill's business portfolio effectively targets opportunities in which the company can be the market leader. MacLennan is also working to instill a culture of speed and agility, with an emphasis on accountability and looking outside Cargill for answers. Another focus area is Cargill's people. MacLennan believes consistent high performance results from a safe and inclusive work environment where employees can grow—like he did—while contributing to the company's success. He also recognizes the tremendous responsibility Cargill and its people shoulder in helping to solve some of the world's most pressing issues, including how to sustainably feed a world fast approaching nine billion people.
"At every critical juncture in this company's first 150 years, one or more Cargill people stood up and made the important difference," MacLennan said. "It is our heritage. It is in our DNA. It is who we are. We have challenges ahead. I look at them as opportunities for people to step up and make this company even greater. I feel very confident about where we are going and our role as a leader in the world."