Poultry - Asia
All across Asia, consumers are increasingly seeking more animal protein, with chicken leading the way. We're bringing our world-class expertise in safe, humane and sustainable poultry operations to countries across the region, to help both domestic and international brands deliver the innovative tastes and flavors consumers want.
Thailand
We have been in the Thai poultry industry for 25 years, and today we operate a fully integrated poultry processing business across 14 locations, employing more than 13,500 people. One of the country's top exporters, we produce a wide range of fully cooked, frozen chicken products, more than 80 percent of which are shipped to Japan, Hong Kong, Europe and Canada. In late 2016, we announced a $50 million expansion of our operations to help us continue to meet growing demand for our products.
China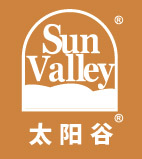 Working since 2011 to build a fully integrated poultry supply chain from the ground up, today our business in China comprises farms, hatcheries, feed mills and processing plants. Our customers include leading domestic and international brands, and we also sell cooked and fresh chicken directly to consumers under our Sun Valley® brand. This gives us sharp and ever-changing insights into what China's consumers want.
Southeast Asia
In the Phillipines we partner with Jollibee Foods Corporation (JFC) to deliver their customers dressed and marinated chicken and augment the chicken supply requirements of JFC's growing brands.
In Indonesia we have a joint venture with So Good Food, a wholly-owned Indonesian subsidiary of leading agri-food company Japfa, to produce tasty, high-quality, and safe chicken products.
More Information