Safe innovations: 3 new ways Cargill is innovating to keep our employees safer
Read Time: 3 minutes
October 28, 2022
Innovation takes many forms and is applied to many areas of life and work. At Cargill, perhaps no application is more important than in employee safety.
Our goal is sending everyone home safe, every day, and we continue building on foundational programs that have, over the past several years, contributed to significant improvements in our overall safety results. Check out three recent innovations that are helping employees around the world work safer.
Four wheels, lasers and some major muscle
Cargill's facility in Fullerton, California now features 11 laser-guided vehicles, significantly reducing injury risk to employees.
At our Fullerton, California global edible oils facility, a years-long journey came to fruition earlier this year. 11 laser-guided vehicles — lovingly referred to as R2D2s — are now fully operational and moving the warehouse's 2–3-thousand-pound pallets, increasing output and significantly reducing the Serious Injuries and Fatalities' (SIF) exposure often associated with mobile powered equipment, like forklifts.
"To understand the impact of how safe these are, looking at the business case, it's all extremely exciting," says Jacob Schutz, regional packaging operations manager. "We're approaching this with solutions to how we can best manage this warehouse being safe, efficient and pushing the boundary of eliminating these biggest risks."
Operators monitor and supervise the LGVs' activity through a secure app and have constant visibility into the fully digitized operations, drastically reducing how close employees need to be to mobile powered equipment and heavy loads.
Teams across the globe came together to deliver the project, battling through COVID-related delays to produce a solution that offers both lessons and digital blueprints to apply in the future.
Safety — from the air
Another example of innovative technology making our operations safer: drones.
Cargill's Unmanned Aerial Systems (UAS) organization is a group dedicated to using and leading drone technology in a wide range of ways.
Those efforts have taken a major step forward this year: Cargill is focusing on using drones — instead of people — to inspect our facilities, offering the highest safety protection. We've also recently made an investment in a company called Flyability, which drives drone technology developments, and should help us stay on the cutting edge of drone capabilities. With increasing asset inspections and deployment ramping up in North America, the UAS group is set to start delivering this safer option to businesses globally.
"We're really building a strong foundation of a model we can bring to sites around the world," says Calvin Rieb, UAS manager. "These are commercial options available to us to save lives and reduce injuries."
Robotic arms? Key, please.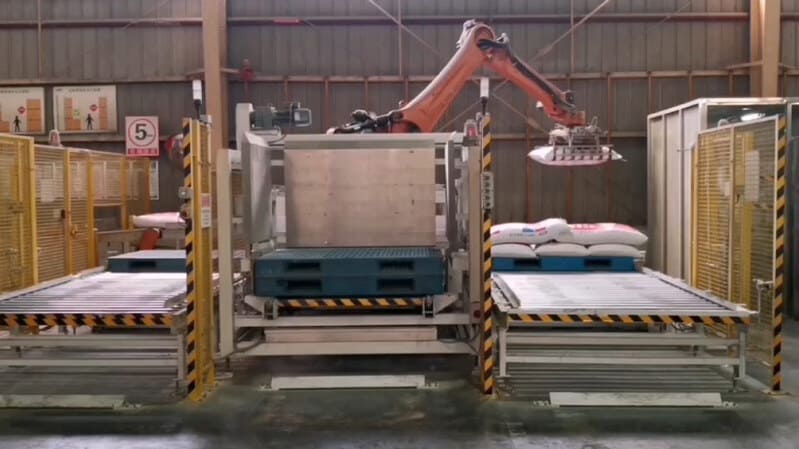 Installing full safety parameters to keep employees safe around innovation like robotic arms in China are a key part of technology deployment across Cargill.
At our facility in Changsha, China, using innovative technology isn't just about increasing efficiency. It's also an opportunity to work more safely.
Like many locations across China, Changsha's animal nutrition and health facility recently installed robotic arms to move heavy products between pallets. Without deep consideration of employee safety, the machine could create hazards with its high energy use and physical movements.
That's why our team in Changsha added important safety measures, such as a three-key entry system, safety light curtain and a safety controller and delay. All this ensures the machine's power is completely cut off before an employee can get near it, and it can't restart until the employee fully exits the space.
"We want to make sure we've installed these highly reliable safety systems to ensure our employees' safety," says Hongjun Huang, senior environmental, health and safety specialist for southern China.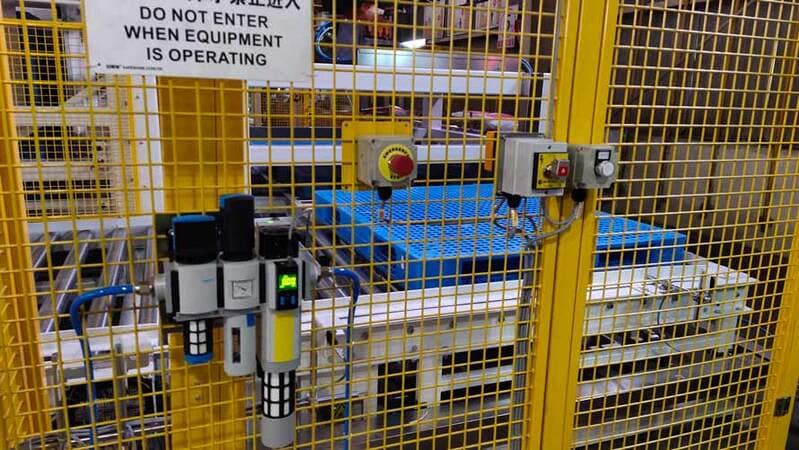 More stories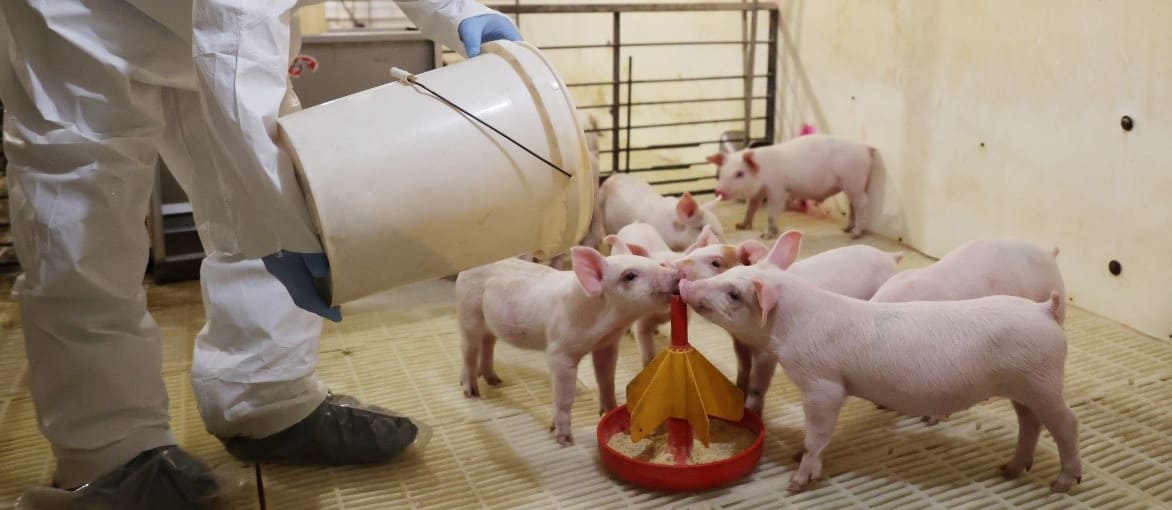 Insects, algae oil and plants: 3 ways Cargill is helping feed animals more sustainably than ever
Across our animal and aquaculture feed business, sustainability is the name of the game
[Latin America]/[Colombia]
Soil, sails and solar: Learn 4 ways Cargill is fighting climate change
From healthy soil to sustainable shipping, we're working to combat one of today's most pressing challenges.
[]/[]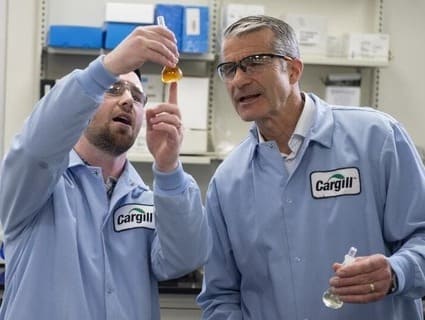 Yes, we're 157 years old — but don't let our age fool you. Cargill can innovate like a food and ag startup, too.
Cargill's chief technology officer explains how we're already doing it.
[Global]/[]