Stretchy, comfy, sustainable? Cargill's latest investment brings new attributes to your activewear.
June 11, 2021
What do you think about when you're exercising? 'My heart is racing?' 'Yikes I'm sweaty?' 'When will this be over?!'
Cargill's bioindustrial business, on the other hand is thinking about your attire. Not just how it performs, but how sustainable it is.
For years, the maker of plant-based alternatives to fossil-based products has been exploring bio-based options for activewear. Now, Cargill Bioindustrial (CBI) is announcing a new, $300 million partnership with chemical marketing company, HELM, to make our apparel — and our car seats, packaging and electronics — more sustainable.
"For over seventy years, Cargill has partnered with customers to innovate and deliver bioindustrial solutions across a range of industries — building our capabilities in specialties along the way," says Colleen May, Bioindustrial's leader. "After finding the right partner with global sales and marketing reach in HELM, this joint venture brings us into new industries, including apparel."

Some of the applications for QIRA, from apparel to compostable cups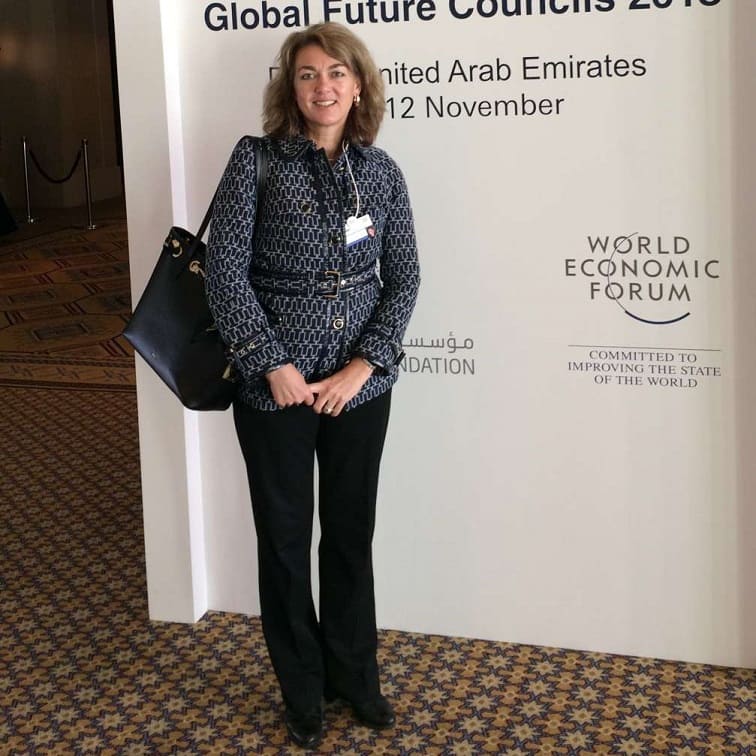 Same stretchiness, smaller footprint
The secret ingredient in Cargill's latest venture is QIRA, a new, bio-based alternative for things like spandex, sealants and vegan leather that can replace commonly used versions made from fossil sources like coal or crude oil.
"We're all working to reduce our environmental footprints," says Colleen, "and QIRA can help our customers achieve those sustainability goals. It saves up to 93% of greenhouse gas emissions versus the fossil-derived alternatives, without compromising on quality or asking our customers to change their manufacturing processes."
Like all CBI products, QIRA begins life as a plant – in this case, corn. But though the raw materials Cargill Bioindustrial uses may be simple, the possibilities are endless.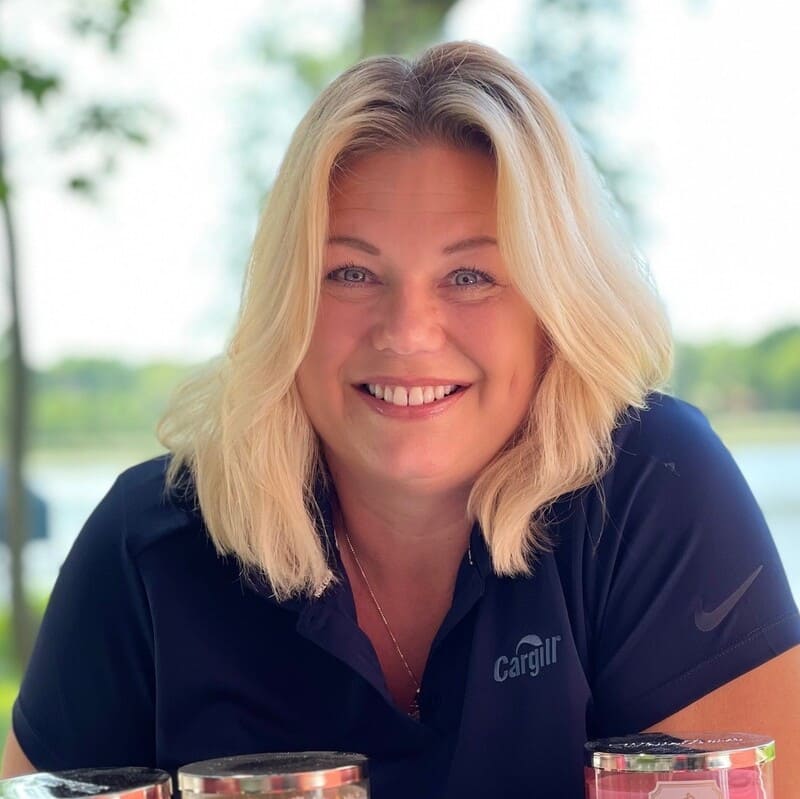 For the love of candles
Bioindustrial products can appear in everything from the texturizer in our hand cream to the compostable cups in our cafeterias to the FR3 dielectric fluid that keeps power running in our communities.
Bioindustrial marketing leader Jennifer Patel admits to a bit of a hoarding problem with a popular candle made from CBI's vegetable-based NatureWax. "I always have one in my office, in the family room…my daughters love them. Every time I buy one, at least I can say I'm contributing to the business!"
That business is doing rather well — and not just due to Jennifer's copious consumption of candles. Jennifer contrasts the experience at a mass retailer several years ago with what we see today. "You look at the beauty aisle and there used to be one brand making sustainability or ethical claims; now there's a whole aisle. Consumers expect clean labels and transparent supply chains."

Some Bioindustrial applications, from skincare to electronics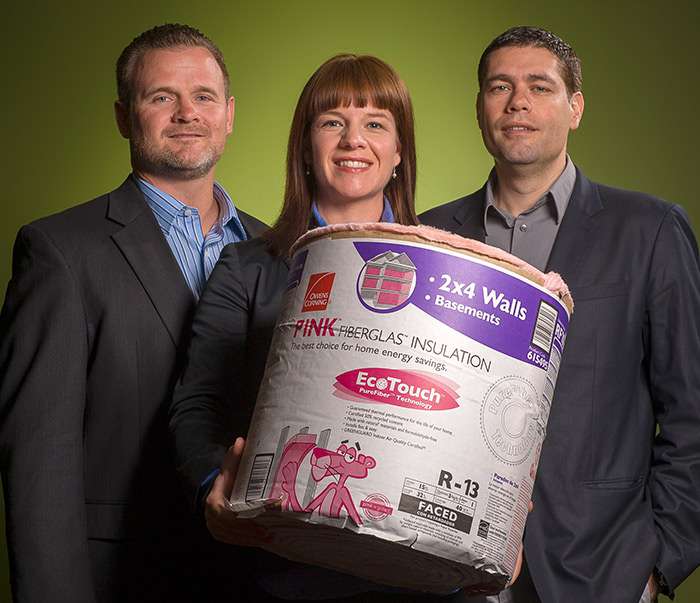 You want it? We've got it.
Cargill helps customers adjust to the increased emphasis on conscious consumption. When Owens Corning wanted to take the formaldehyde out of its insulation, we helped the building materials company create a bio-based replacement called EcoTouch. It's just one example in a history that dates back to the 1950s — when Cargill first used linseed and soybean oil in paints and coatings.
"Our people are passionate about solving problems with our customers — not just for them, Jennifer says. "What becomes difficult is that there are so many things we could do so we have to be picky about what we choose to do. The right choice must deliver game-changing innovation for our customers."
A non-toxic emulsifier that makes asphalt recyclable? Yes please, said one of the world's largest airports, which is repaving its roads using the soybean-based rejuvenator. Replacing formaldehyde, labeled as toxic, in furniture products with a soy-based alternative? Cargill is partnering with companies like IKEA to develop bio-based binders for the furniture industry.

Examples of existing bioindustrial applications, from asphalt to insulation to the FR3 dielectric fluid found in transformers for solar panels and wind turbines
Helping you feel at home
From the shingles on your roof to the carpet beneath your feet to the insulation on your walls, there's scarcely a part of your home that Cargill Bioindustrial hasn't sought to improve. Now, that even includes your clothes.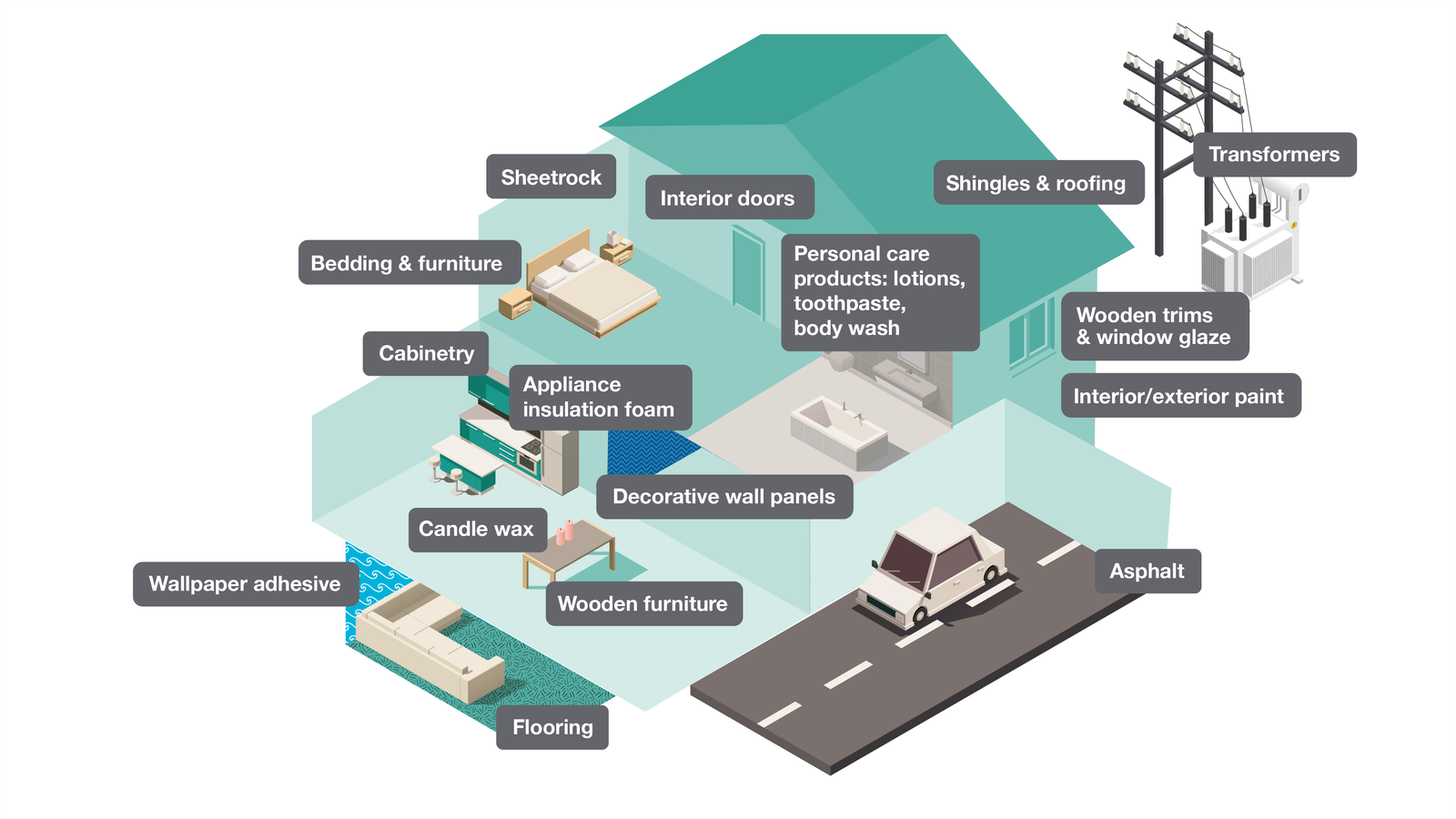 Cargill Bioindustrial does all this and more