Global inclusion: 4 inspiring stories from around Cargill
Read Time: 5 minutes
September 06, 2023
At Cargill, we live and work by these words: We put people first. But what do they mean in practice?
Our answers may vary, but our intention is likely the same: to build a stronger, more inclusive community where every member of our team feels like they belong.
That's why we have Global Day of Inclusion: to reinforce our commitment and learn from each other. Read on for inclusion inspiration from four of our team members from around the world.
Inclusion means … Listening to each other.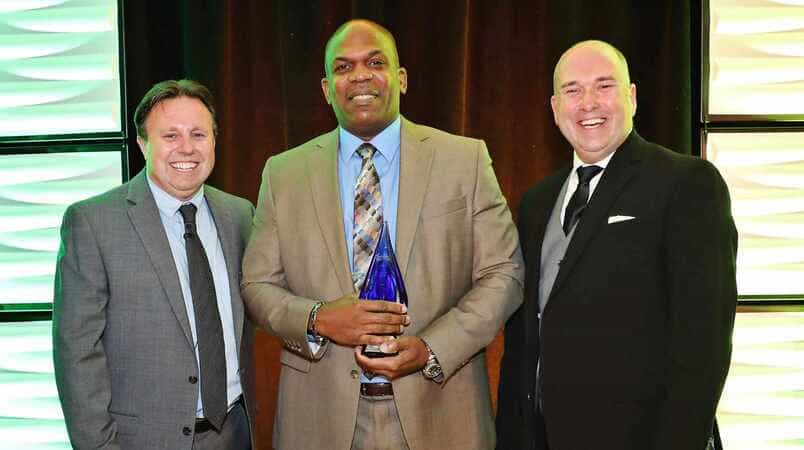 Joe (center) imagined Courageous Conversations as a safe space for topics that may be uncomfortable, but necessary to discuss.
A couple of years ago, a person raised their hand during a Courageous Conversations session. They said they joined the session with no intention of speaking, but now they felt ready to share.
"That individual chose to come out as a transitioning woman, working with us at Cargill," says Joe Hogue. "Let's just say there wasn't a dry eye by the end of that session. It was the biggest act of bravery I've ever seen."
Joe, an Environment, Health & Safety specialist, has seen his share of brave acts.
In May 2020, in the wake of the George Floyd killing and the ensuing protests across the United States, Joe created a space for colleagues to discuss important subjects that are usually considered taboo in the workplace.
A month later, he hosted the first Courageous Conversation. What began as a virtual summit for Joe's colleagues at our Dayton, Ohio, plant has become a global initiative. Initially focused on racial issues in the U.S., the conversations have greatly expanded.
Joe is now part of a planning committee, which helps put together sessions all over the world. The team works in tandem with other bussiness resource groups and highlights issues affecting underrepresented people everywhere.
"It feels good to bring people together, regardless of their ethnicity, sexual orientation, or nationality. Whoever you are, you are welcome at Courageous Conversations."
Inclusion means … being kind.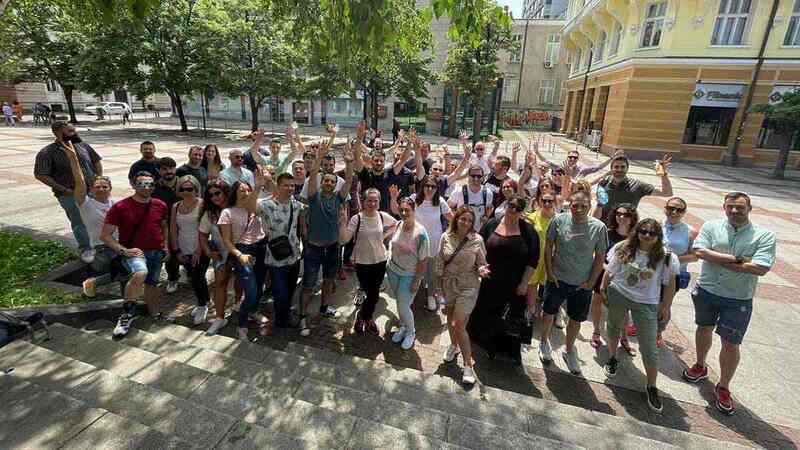 Group activities are a highlight of the Be Kind newsletter.
Patricia Zapata believes small actions can spark great transformations. For instance, a smile or a gentle word can build a more inclusive culture at work.
"Sometimes we spend more time with our coworkers than with our families," says Patricia, a supply chain lead for Cargill in Europe.
She's part of the team behind the Be Kind campaign, which aims to strengthen Cargill behaviors among employees. The vision? To build a winning, caring culture that showcases the symbiotic relationship between employee satisfaction and company success.
One way they're doing this is through the Be Kind newsletter. Patricia would be the first to tell you, it's not your average corporate missive. Instead, it's a celebration of CSST's people: updates from joyous in-person meetings, memes, and other people-related news.
"We are more than our email address. We are all real people, with depth beyond our work," Patricia says. "We want to laugh and fraternize, while delivering great results doing our job."
At its core, the Be Kind campaign is rooted in the belief that small acts of goodness can create ripples of transformation. It's a "pay it forward" mentality: When we're good to one another, we collectively elevate the quality of time we spend at work.
Inclusion means … Breaking biases.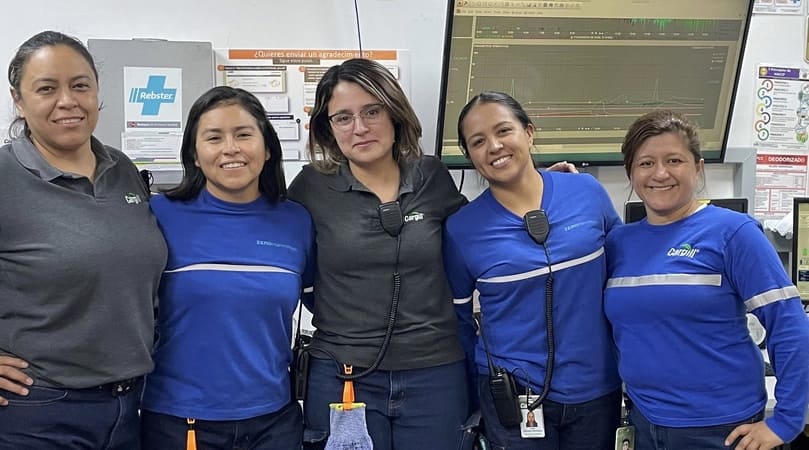 The leading team behind Project Manhattan.
"In the past, I was often part of teams where I was the only woman involved," says Doris Obando Coral, superintendent at the Tula Refinery, in Mexico.
But things are starting to change, Doris adds.
Take Project Manhattan. The first woman-led team operations team in the refinery was tasked with increasing capacity and streamlining processes in oil production. No easy undertaking at what Sr. Process supervisor Sofia Gonzalez Mondragon calls, "one of the most complex refineries in Cargill, because the operation has multiple processes for multiple product types."
"While the project itself offered a new opportunity to improve how we work," Sofia notes, "it was also very challenging."
Despite the trials and stigma against women leading complex operations, the implementation of Project Manhattan has been a success. It was followed by an increase of female representation at all level in the refinery.
"This project is a great example, for Cargill and the greater industry, that women can lead large and complex projects when we are supported by a team of allies," Doris concludes.
Inclusion means … Showing appreciation.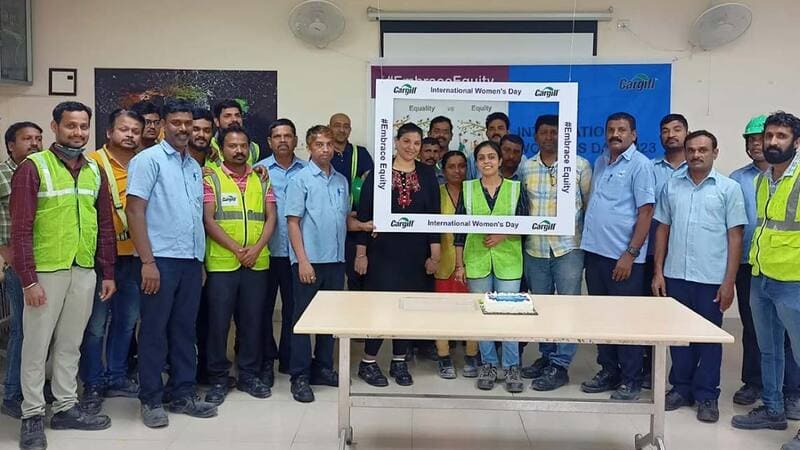 Prashansa's team during a recent International Women's Day activity.
Prashansa Mishra beat the odds.
Not only does she work in the manufacturing and industrial sector — which less than 25% of female employees in her native India do — she also did something only 1 in 10 women in her country do: She became a leader.
As the plant operations manager at one of our facilities in India, Prashansa is now paving the way for others to follow in her footsteps. Her strategy: building a culture of appreciation.
"Organizations are shaped by the ways people interact with each other," she says. "I believe showing appreciation brings teams onto the same page."
At daily, weekly and monthly meetings, Prashansa's team makes time to celebrate each other for their work and share success. They give each other congratulatory cards for a job well done.
Prashansa —whose name means 'Appreciation' in Hindi — believes in freedom, ownership and responsibility over hierarchies. She's convinced that gratitude and genuine care among teammates can inspire everyone to do their best.
"At our plant, everyone is welcome," she adds. "No matter your background, you can come here and find opportunities to grow."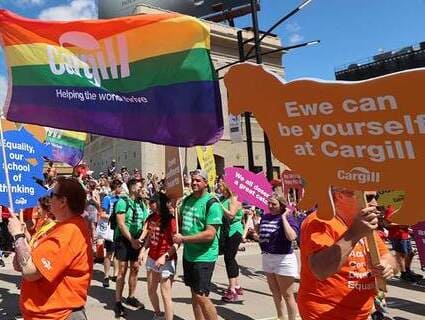 Pride and joy: Celebrating our LGBTQ+ customers
We asked two of Cargill's LGBTQ+ customers what pride and joy means to them. Here's what they said.
[]/[]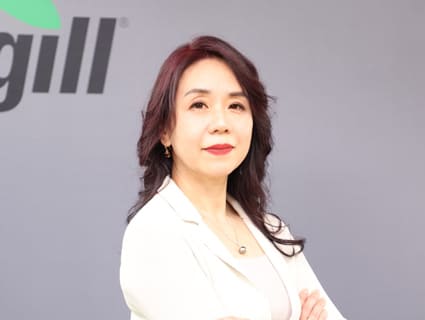 Meet Lily Guan, Cargill China's first woman president
What words define Lily Guan's career? Curious, committed and ready for the challenge.
[Asia Pacific]/[China]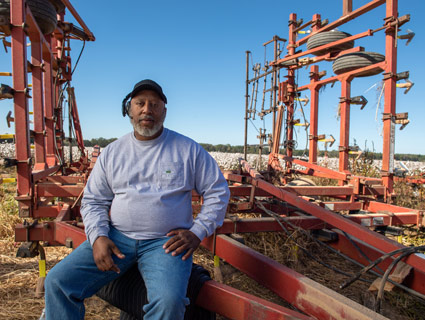 How Cargill connects Black farmers to new possibilities in agriculture
Cargill's Black Farmer Equity Initiative addresses decades of racial inequity for Black growers, ranchers and producers.
[]/[]