Pride and joy: Celebrating our LGBTQ+ customers
Read Time: 4 minutes
June 15, 2023
Change can take time.
26 years ago, three Cargill employees changed our company's history with a simple memo. In it, they asked to form a gay employee resource group.
The ripple effects are still felt today. It led to the birth of what is now the Cargill Pride Network with members around the world.
Today, the rainbow Pride flag flies high at Cargill facilities around the world. It also flies for many of our customers.
It's an important symbol: After years of progress, the LGBTQ+ community has experienced a dynamic shift towards being a focal point of many geopolitical issues. At Cargill, we choose to focus on celebrating the joy of our employees, partners and customers.
That is why we asked two of our LGBTQ+ customers what pride and joy means to them. Here's what they said.
Nestlé chef: 'Pride and joy is when I can be my whole self.'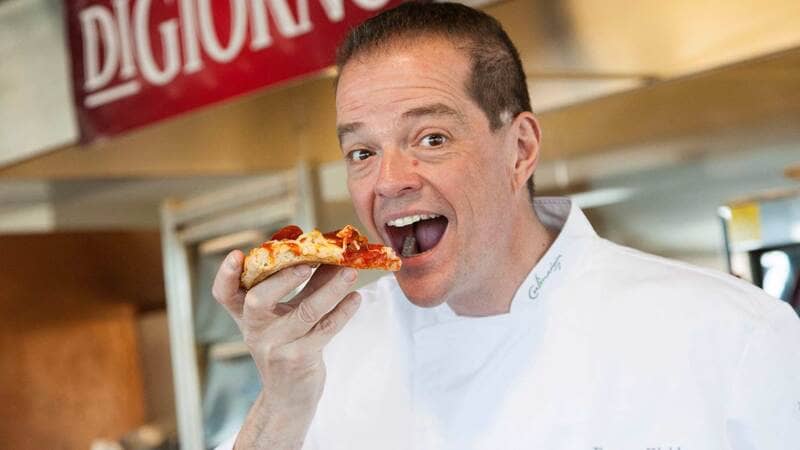 Forrest Waldo has been a chef at Nestlé, one of our largest global customers, for 12 years.
There are three flags in front of Forrest Waldo's house in Michigan in the United States. All three carry emotional weight and history.
Two are gifts from family members who served overseas. The third is the Pride flag.
"On Memorial Day, me and my partner, Jordan, fly our flags according to tradition," Forrest says. "When we go out to our porch to see them displayed, I'm not scared. I'm proud. That, to me, is joy."
Forrest, who is gay, believes he's lucky. In another time or place, he recognizes, celebrating his own sexual orientation may have had repercussions. Being openly proud of who he is no longer makes him feel threatened.
Forrest joined Nestlé — a global food manufacturer and one of our largest customers — 12 years ago. We supply Nestlé with a range of products: from cocoa and chocolate to fats and oils, from plant protein and salt to sweeteners and starches.
Forrest's work as a senior development chef focuses on food innovation. In fact, our Diamond Crystal Kosher Salt is one of his ingredients and "the only salt I'll ever use," he says.
At Nestlé, Forrest has been 100% himself from the start. He's not judged by who he is or who he loves, he says: "I'm measured by the quality of my work."
"
"
"Being gay is not all of who I am," he adds. "I'm a chef, I'm a creative person, I have many interests. But it's when I can be my whole self, without fear of being judged or facing consequences for it, that I feel proud and joyous."
Arizona rancher: Giddy (up) for joy and respect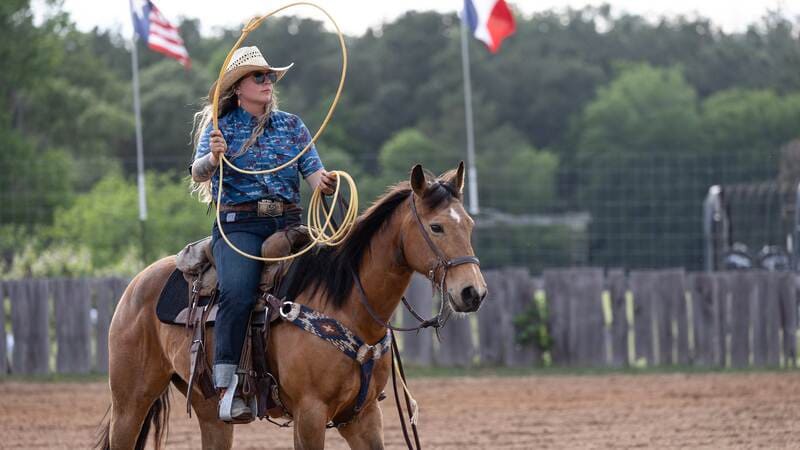 Lariat Adams and her family have fed their horses with Cargill's Nutrena feed for generations.
Ranching and rodeo are in Lariat Adams' DNA.
Look up her family tree and you'll find a centuries-old heritage tied to horses and cattle. She describes herself as an Arizona cowgirl through and through.
In fact, her family has been a regular customer of Cargill's Nutrena animal feed "since before I was born," she recalls. Nutrena is our longest-running brand and has been a go-to for customers for generations — including Lariat's family. Lariat says she feeds her horses Nutrena ProForce Fuel due to its protein-to-fat balance.
"I also give Nutrena Loyall Life to my teenage dog, Julie!," she says.
As a lesbian, Lariat feels she's found a welcoming home in both the rodeo and ranching communities.
"All my friends are cowboys and cowgirls," she shares. "And what I've found in the rodeo and ranching communities is that the more you're an open book with them, the more they're going to be an open book with you."
She was less comfortable when she was younger. In fact, she admits she used to hide her sexuality from people around her because she was afraid of rejection and judgement.
But as she grew up and acknowledged her own sexuality, she's been met with respect. Not pity, not disdain. Simply respect.
For her, that's joy.
"Joy is getting to be me," Lariat says. "It doesn't matter if I'm at the ranch or the rodeo arena or anywhere in between. I'm always proud to be me at all times."
That's what she remembers of a rodeo competition she attended a few years ago in Walden, Colorado. She was one of four women competing against 60 men. In the end, against all odds, she won the Top Hand award — a recognition given to the best overall athlete in the competition.
It took her by surprise, she recalls. Winning Top Hand was something she thought possible only at all-women events — not because she didn't believe in her abilities, but because she didn't think a LGBTQ+ woman in the cowboy world would stand a chance against traditional norms.
"It proved to me that, if you work hard and give it your all, who you are or who you love doesn't make a difference," Lariat says. "To me, that's what it's all about. Getting to live my life to my full potential, 100% of the time. That is my joy."
More stories
A growing sense of Pride: Cargill's Pride Network is still breaking barriers at 25
'By embracing our employees' uniqueness, we create an environment where all employees can thrive ,' says one Pride Network leader.
[]/[]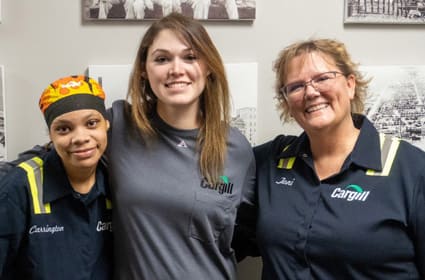 How Cargill empowers women in our supply chains, workplaces and communities
It includes supporting women's economic empowerment, purchasing from women-owned businesses and advancing women in operations
[]/[]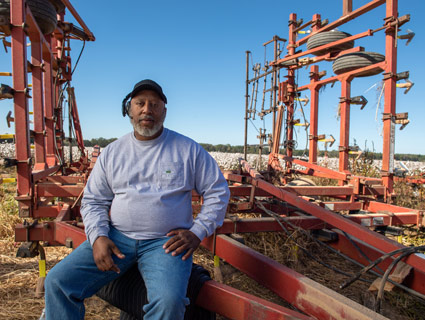 How Cargill connects Black farmers to new possibilities in agriculture
Cargill's Black Farmer Equity Initiative addresses decades of racial inequity for Black growers, ranchers and producers.
[]/[]