Cargill Songyuan is ushering in a greener energy future with rice husk and renewables
The People's Republic of China has always dared to dream – and achieve big.
For the last 40 years, these dreams have included meteoric manufacturing growth, which has created jobs and earnings. However, there is a substantial carbon cost to powering its massive economy – high coal emissions. In 2020, China generated over half (53%) of the world's total coal-fired power.
But China has, especially in recent years, begun to walk the talk on energy transition. In September 2021, the nation has also pledged to stop financing 65 GW of overseas coal plants, potentially freeing up billions of dollars for clean energy technologies.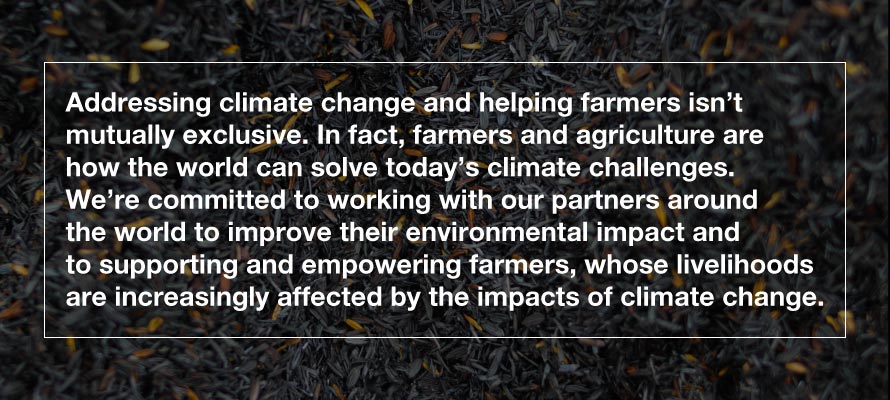 So it is no surprise that addressing the coal issue is a priority for Cargill's industrial operations in the country.
Until recently, the Cargill plant in China's Songyuan City was exclusively powered by coal. However, with tightened coal supply and skyrocketing energy prices, the Cargill team in China sought an alternative solution to generate electricity and keep production at the Songyuan plant running.
Two simple steps enabled the plant to bring down the energy and carbon costs of its operations.
The centerpiece of Songyuan's energy transition is a surprisingly simple product – rice husk.After many months of research and testing rice husks in the coal feeding systems, the Cargill team developed a rice husks blend containing 5-6 percent husk blended with coal. In comparison to relying on coal alone, blending has significantly reduced the quantum of coal the plant needs.
The team purchased 12,000 metric tonnes (MT) of rice husk to add to its coal feedstock between July 2021 and May 2022. This has reduced over 17,600MT in greenhouse gas emissions – the equivalent of taking 3,826 cars off roads for a year. Rice husk has also brought down energy costs by USD 240,000, demonstrating how sustainability goes hand in hand with efficiency.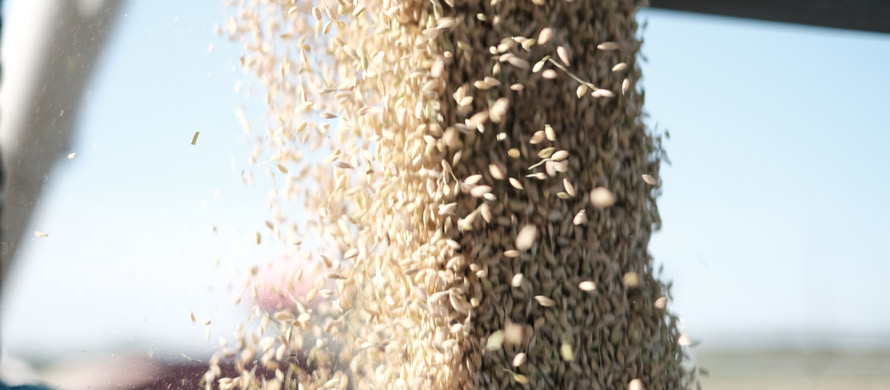 This year, the Songyuan facility plans to increase its biomass feedstock to 30,000 MTs, which will bring emissions down by 43,600 MTs and save the plant an estimated USD 600,000. Besides rice husk, other biomass being considered include peanut shells and biomass particles. Given that the husk will be sourced locally, it is a win-win for the rice-producing region.
In addition to working with biomass, the Songyuan plant has also invested in wind power. In the last half of 2021, wind power enabled the plant to cut another 9,040 MT of GHG emissions and save USD 62,000 in energy costs. Simultaneously, the facility invested in green power from the grid, and, in less than a year, almost 25% of the Songyuan plant's imported power went green.
As of June 2022, Cargill has already purchased 47,420MWh green power for Songyuan, which enables the plant to power up to 60% of the imported power demand, and achieved over 53,000MT in GHG emission reduction with USD 257,000 cost reduction this year, the amount of reduced greenhouse gas that is equivalent to bringing down 10,308 of cars off roads for a year. At this rate, the plant will set a major green energy benchmark.
These numbers reinforce that innovation can unlock the win-win solutions that work for people and planet.
At Cargill, sustainability is a top priority, and through renewable energy projects it is being weaved into its global operations. Cargill has set a goal to reduce our absolute greenhouse gas emissions by 10% by 2025, as measured against a 2017 baseline. Our goal translates to an annual reduction of about 1.25 million metric tons of carbon dioxide equivalent each year, which is equivalent to taking 270,000 U.S. cars off the road. To date, we've reduced our operational (Scope 1 and 2) greenhouse gas emissions by 4% compared to our 2017 baseline.  
Our goal translates to an annual reduction of about 1.25 million metric tons of carbon dioxide equivalent each year, which is equivalent to taking 270,000 U.S. cars off the road. To help meet this goal, we're focused on operating more efficiently, pursuing emissions-reducing technology and investing in renewable energy to power our operations or offset our emissions. We continue to invest in renewable energy projects to change the way we power our operations, harnessing the economic and environmental benefits of renewable power.  
These renewable projects build on a handful of existing renewable energy projects and represent a vital component of Cargill's expanding renewable energy portfolio and progress against our climate commitments.