Greening Cargill operations in the heart of Karnataka
Corn is one of the most important crops in the world, and for good reason. A single bushel (25 kg) produces an incredible variety and volume of products, including starch and sweeteners, among others. Corn processing can also be very resource intensive. However, the Cargill plant in Davangere, a town situated right in the heart of the state of Karnataka, is forging a more sustainable path for the sector in India.
Here, operations are almost entirely powered by clean energy: 81% of the plant's total energy consumption comes from solar and wind; by end-2022, a substantial 95% of consumption will be powered by clean renewable energy.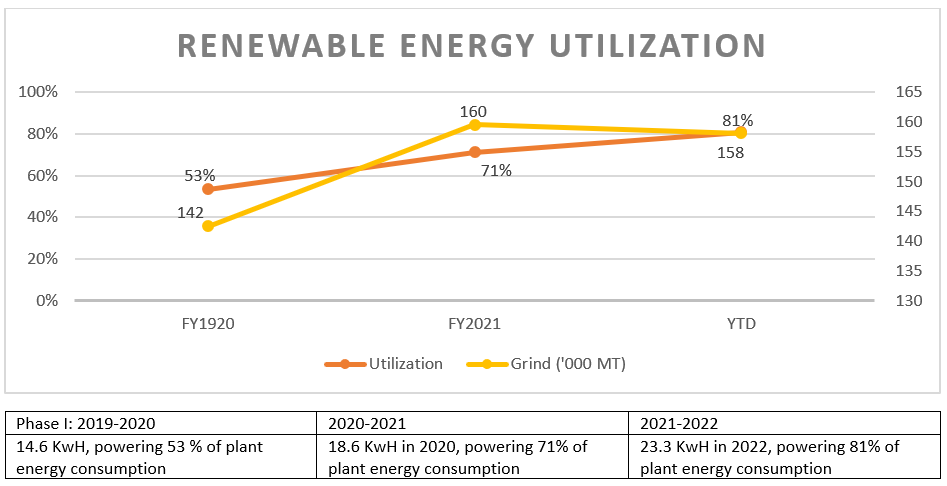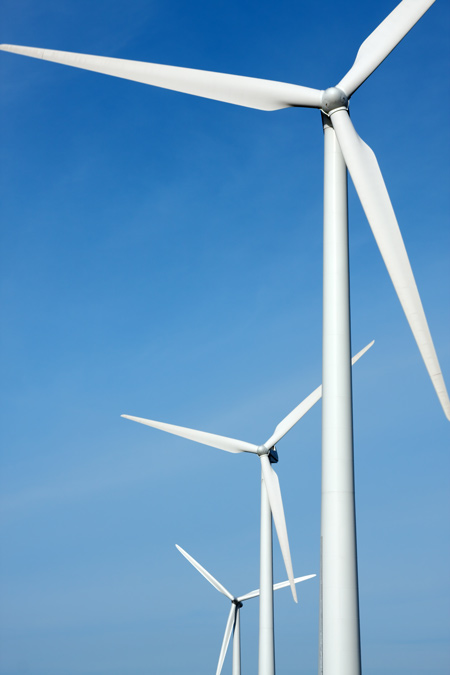 "Progressively ramping up renewables at Davangere is leading us to triple-bottom-line sustainability benefits: social, environmental and financial," explains Venkatesh Bhat, Utilities Manager at the plant. The plant has also replaced over 15% of its coal feedstock with compressed rice husk briquettes in its boilers, further bringing down CO2 emissions by 24,000 metric tonnes (tCO2)per year, as well as costs.
For Cargill, renewables are a long-term commitment. In June 2019, when Cargill signed to buy clean energy from CleanMax Energy's 15 MW wind-solar hybrid power plant, it also acquired 26% equity ownership in the solar company through a Special Vehicle Purpose.

In the space of water sustainability, the plant has been Zero Liquid Discharge since its inception, which means that no treated effluent is discharged into any water bodies, which is mandated by law. "The plant reuses as much as 85% of its water. The remainder is used for gardening and related purpose at Cargill," explains Gokul Badgujar, Plant Manager.
Every day, the plant uses 1.2 Million liters of fresh river water, which travels across various plant processes like the steam boiler, the cooling tower, the wet mill, and the refinery. The process effluent released from the wet mill and refinery is then processed through a state-of-the-art Effluent Treatment Plant comprising membrane bioreactors, a two-stage reverse osmosis plant, and finally a multiple effect evaporator (ZERO Liquid Discharge Plant). While the Cooling Towers use over 0.35 million liters of water to eject waste heat into the atmosphere through evaporation.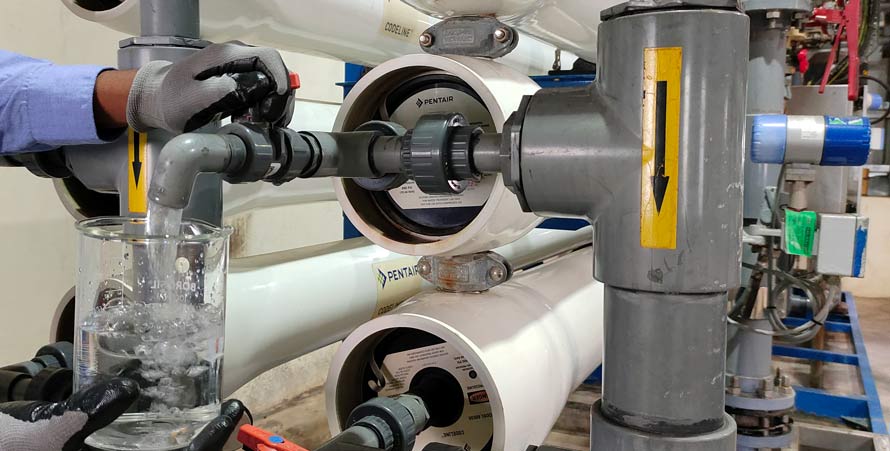 About 0.25 million liters of treated wastewater is used across Cargill's own green belt, spread across the 52-acre-plant premises, for gardening, and of course, through the trees and gardens, the water travels back into the atmosphere. Every day, the plant manages to conserve an estimated 0.95 million liters of water, equivalent to the water consumption by 5,000 homes per year. "We are the first movers to bring water sustainability at this scale to the starch industry in India," Gokul adds.
By June 2023, the plant will be able to reuse 1 to 1.5 million liters, a 10% increase. Coupled with its renewables ramp-up, Cargill's efforts to green up operations underline how, effective, and profitable it can be to embed sustainability across supply chains.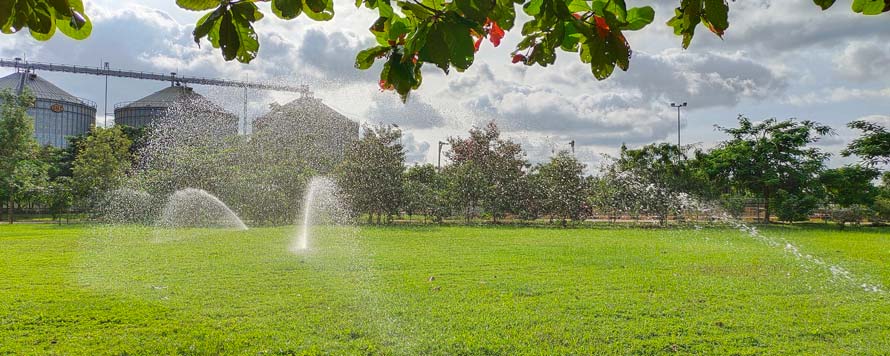 At Cargill, sustainability is a top priority, and through renewable energy projects, it is being weaved into the Company's global operations. Cargill has set a goal to reduce our absolute greenhouse gas emissions by 10% by 2025, as measured against a 2017 baseline.  Our goal translates to an annual reduction of about 1.25 million metric tons of carbon dioxide equivalent each year, which is equivalent to taking 270,000 U.S. cars off the road. To date, we've reduced our operational (Scope 1 and 2) greenhouse gas emissions by 4% compared to our 2017 baseline.  
Our goal translates to an annual reduction of about 1.25 million metric tons of carbon dioxide each year, which is equivalent to taking 270,000 U.S. cars off the road. To help meet this goal, we're focused on operating more efficiently, pursuing emissions-reducing technology and investing in renewable energy to power our operations or offset our emissions. We continue to invest in renewable energy projects to change the way we power our operations, harnessing the economic and environmental benefits of renewable power.  
These renewable projects build on a handful of existing renewable energy projects and represent a vital component of Cargill's expanding renewable energy portfolio and progress against our climate commitments.