Innovative decarb solutions
Embracing innovative decarbonization solutions today
It is our ambition to be a catalyst in the drive towards GHG-neutral shipping. We work with fleet owners to invest in new technologies and share the economic risk by financing early adoption schemes. Using our global network and decades of experience, we connect private businesses, NGOs, technical partners, international organizations, and government agencies to facilitate green shipping. Our operational scale enables us to help customers find efficient ships for their cargo at advantageous rates.
Cargill can help with the following innovative measures:
Wind-assisted propulsion
Cargill is exploring different wind-assisted propulsion (WAP) technologies as we believe that wind could make an important contribution to achieving our decarbonization goals. Wind is a near marginal cost-free fuel and the opportunity for reducing emissions, alongside significant efficiency gains in vessel operating costs, is substantial.
WindWings
Cargill and BAR Technologies' groundbreaking WindWings innovation set sail on open waters on August 2023, testing new technology that could bring cutting edge wind propulsion to commercial shipping for the first time
This revolutionary technology has the potential to decarbonize existing bulk cargo vessels by up to 30 percent.
"
A technology like WAP doesn't come without risk, but as an industry leader we have the courage to invest, take risks and transparently share our learnings. By doing so, we can help our partners in the maritime industry transition to a more sustainable future.
Contact us to discover how we can help you reduce your scope 3 emissions with Wind Assisted Propulsion innovations.
Rotor sails
In July 2023, the TR Lady, a 2017 built 82,000 dwt bulk carrier, was successfully retrofitted with 3 rotor sails manufactured by Anemoi Marine Technologies.
The vessel is on time charter to Cargill, and we also had the vessel on time charter during the planning and implementation phase of the project. Tufton and Cargill will continue working together to maximize the benefits and potential of the rotors.
"
We are pleased to be partnering with Tufton who share our decarbonization ambition and belief in wind propulsion as a key part of the future of shipping.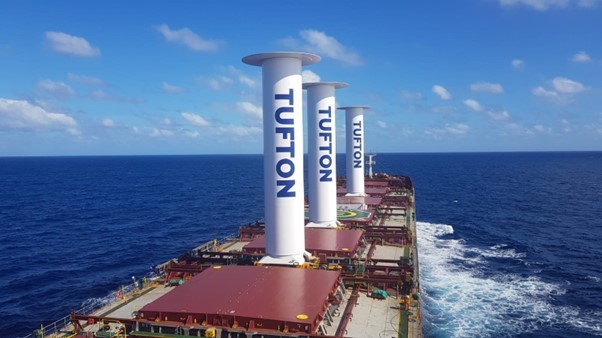 Green methanol fuel
A persistent problem hampering the drive to decarbonize shipping and adopt low- to no-carbon fuels such as methanol is the question of who jumps first. Taking the initiative is risky because the investment is sizable. But if nobody does it, the technology never scales up, costs remain high, and so does the overall anxiety to jump.
Earlier this year, Cargill decided to end that "chicken-and-egg" problem by putting our weight as one of the world's largest bulk charterers behind some of the first methanol vessels to enter commercial service. It's the first step on the way to our goal of 5% zero-carbon ships on the oceans by 2030.
Green methanol fuel can eliminate lifecycle CO2 emissions.
In January 2023, Cargill teamed up with Japan's Mitsui & Co. in ordering two dual-fuel, methanol powered Kamsarmax bulk carriers. That deal was followed in April and June 2023 by a similar collaboration with Danish fleet owner J. Lauritzen, which ordered three more Kamsarmax vessels, backed by seven-year minimum charter commitments from Cargill.
Set for delivery in 2025-26, these vessels will be the world's first methanol-fueled bulkers to enter commercial service and help customers achieve their Scope 3 climate goals.
Although these ships are also capable of running on conventional fuels, they will emit significantly less carbon, and even become capable of zero-carbon travel on green methanol. Green methanol can be made in several different ways: from biomass, or from green hydrogen combined with carbon captured from a point source or from the atmosphere. With carefully selected feedstocks of hydrogen and carbon, it can be an effective way of carrying green energy to the propeller.
"
We're excited to partner with companies like Mitsui and J Lauritzen. Methanol is the most technologically ready of the zero-carbon options. We wanted to do something now to propel the industry forward.
Sustainable biofuels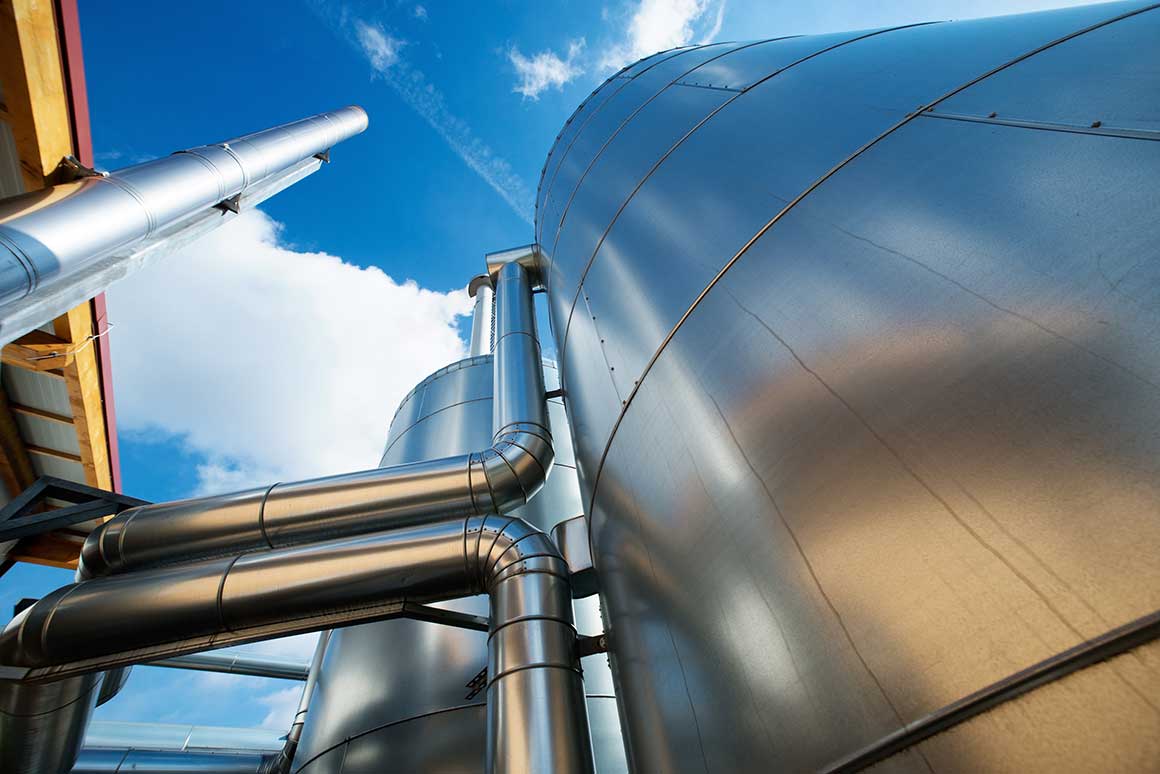 Compared to conventional fuels, biofuels made from used cooking oils offer a substantial reduction in carbon emissions. In shipping, they also have one big advantage over other alternative fuels – they serve as "drop-in" fuels, and are seamlessly compatible with conventional vessels without requiring any modification. In other words, they offer a practical way to lower the climate impacts of older vessels and a tangible pathway to lowering emissions.
Since 2021, Cargill has been offering FAME (fatty acid methyl ester) biofuel to ships traveling between Singapore and the ports of Rotterdam and Amsterdam in the Netherlands, one of the world's most densely used shipping routes.
Biofuel presents a readily available solution without the need for additional investments or modifications. With an end-to-end structure in place, we can reliably supply FAME biofuel on one of the world's busiest routes.
The first "green" contracts of affreightment (COAs) stipulating use of biofuels were closed last year. Cargill worked with maritime certifier DNV to develop a reliable accounting methodology for CO2 savings. Biofuels can be seen as a carbon "inset", because they lower the shipping industry's actual carbon footprint, as opposed to investing in "offsets", such as forestry and renewable energy projects, which aim to lower emissions elsewhere.
"
It's all part of a growing biofuel business. Besides our own fleet, container ships and car carriers are the main customers. We're seeing more and more interest all around.
Cargill has a powerful advantage in biofuels because we have a shipping business as well as a cooking oils supply chain. The used oils and food waste products that serve as raw materials are sourced by Cargill's agricultural origination and processing business in Europe and processed into FAME biofuel at the company's new plant in Ghent, Belgium.
Through Cargill Ocean Transportation, the fuel is offered to ships in the Netherlands and Singapore, one of the world's biggest bunkering ports. In each place, Cargill has partnerships with suppliers who operate bunkering barges and blend the FAME with conventional fuels.
Combined with other fuel-saving measures, biodiesel can help ships lower their carbon emissions by up to 30%. Government policies such as the EU Emissions Trading System (ETS) are expected to help reduce the price gap between biofuels and conventional ones. Meanwhile, companies across the economy have ambitious climate commitments to fulfill. They are increasingly looking at shipping as a place to cut emissions.