A day in the life: Meet 4 Cargill traders who help our customers manage risk
Read Time: 6 minutes
February 10, 2023
It's 9 a.m., and the market just opened.
That phrase may not mean much to you. But for hundreds of colleagues at Cargill, those words mean one thing: Go time.
From all corners of the world, Cargill traders and risk managers make daily connections between where goods are now and where they're needed. They also enable our customers to protect themselves against fluctuation in commodity prices when buying and selling physical commodities.
To fully appreciate what Cargill traders do and why their work matters, it would be helpful to understand who they are on a personal level — world citizens, former salespeople, weightlifters, ex-accountants, parents and economic market fans.
Their common passion? Helping our customers manage risk when pricing their physical commodities.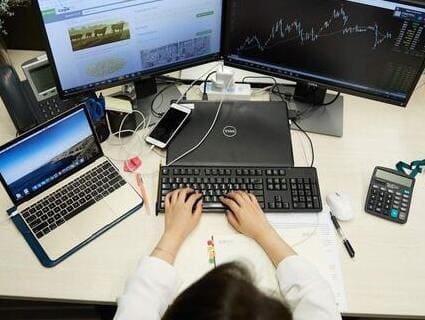 'Every day is a different scenario.'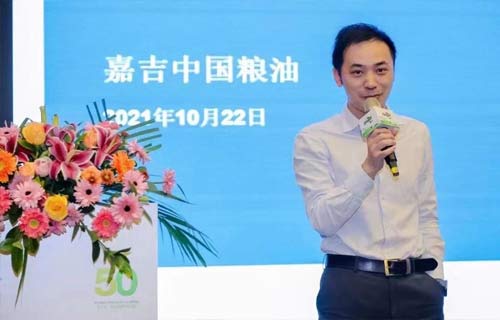 Justin is a Cargill trader based in Shanghai. He joined Cargill in 2010 as a salesperson. As morning sun breaks in Shanghai, Justin Yang naturally reaches for his phone to check the market conditions.
That's how the day starts for many traders: checking the news, finding out how markets around the world behaved while they slept. Justin always has an eye on the Dalian Commodity Exchange, in China. His other eye monitors markets in Chicago and Malaysia and is also scanning global news that might impact the market. ​​​​​​​
Things can change suddenly.
"
"I love the trading environment," explains Justin, a trading lead for refinery management. "Every day is different because you're never going to face the same challenges. It's volatile, it's demanding, and I love it."
Like many of Cargill traders, Justin's career did not start on the trading floor. He joined Cargill in 2010 as a salesperson of physical commodities. His customers were raising questions about trading in the oil market — and Justin had no answers.
Not yet, anyway.​​​​​​​​​​​​​​
"The team leaders wanted me to learn, so they sent me to Malaysia in 2012," he says. "I worked their trading desk for a year. When I came back to China, there was an open vacancy in the trading desk in Shanghai."
Justin took the job and hasn't looked back. Trading became a lifestyle, one that he treasures.
"When you work in trading, you see the results of your decisions immediately," he reflects. "It brings you a level of satisfaction that keeps you going."
'You need passion to work in trading.'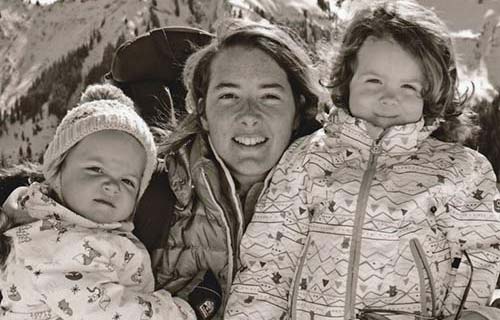 Marie-Astrid with her two children. She credits Cargill's culture for her work-life balance. Marie-Astrid Colin got started in trading "totally by luck," she says.
After traveling from her native France to Brazil to work on her thesis, Cargill called and offered her a junior trader position. She gave it a try and quickly fell in love with the culture and the job.
"I was drawn in by the level of skill and competence from everyone involved, the career perspective, the ethical values and the freedom to truly be me at work," she recalls.
For Marie-Astrid, trading is a career path that keeps her on her toes. Since starting at Cargill 16 years ago, "the job has evolved," she says. "You have to adapt your trading skills and keep learning every day. That also brings excitement."
Now a Geneva-based trader of commodities like cocoa and coffee, Marie-Astrid has continued to adapt, all while maintaining her passion for the atmosphere and pace of the trading floor.
But as a mother of two, balancing her personal and working hours has become a priority. It helps that she can log off when the market closes, she says. But she also credits Cargill for becoming more flexible with schedules and working from home.
"
"The culture at Cargill is fantastic," Marie-Astrid enthuses. "It helps you thrive and keep the passion for the work going. If you're considering a career in trading, you will have fun here."
'My job is to understand our customers' needs.'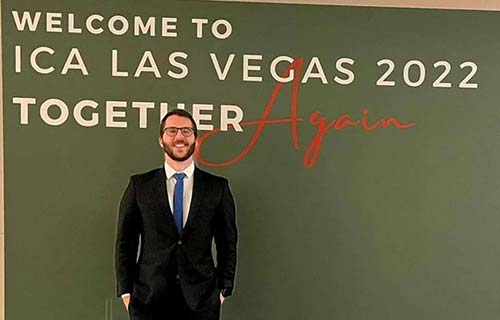 Gabriel functions as a bridge between Cargill and our customers in his native Brazil. At Cargill, some traders like Gabriel Moreira help customers understand ways to protect their position in physicals against swings in commodity prices.
"My job is to understand our customers' needs, their risk exposure," explains Gabriel, a trader and account manager for Cargill in Brazil. "But I still need to monitor the market because that can also impact our customers' decisions."
For example, if one of his customers is looking to buy soybean oil to hedge their physical position, Gabriel will present price risk management products to customers to consider. But if the oil is moved on diesel-powered trucks and there's a fuel shortage, Gabriel needs to understand the trickle effect on the diesel market to adjust his approach because of the changing environment.
Becoming that bridge was not in Gabriel's plans when he graduated with a degree in international relations. Yet he took a Cargill internship on the trading desk, confident in his ability to adapt and learn. It gave him exposure to customers and new areas of Cargill.
And when his time as an intern ended and he was invited to apply for full-time roles, the dynamic, ever-changing nature of trading pulled him in.
So did the opportunity to help others better understand what he admits is a "difficult, abstract subject."
In his native Brazil, some customers are still learning how to navigate the market for their physical commodities and managing risk through derivatives, which can be a daunting task when you're new to it, he says. Gabriel helps bridge the knowledge gap of the markets with the local producers so that they can make informed decisions about price risk management.
"
"I like to work with those customers and teach them," Gabriel offers. "With time, you see them evolve and better understand the lingo, the dynamics, the market itself. It's very fulfilling, but it also helps Cargill in the long run. When we all speak the same language, we all get better results."
'I can tie almost everything around me to the market I watch.'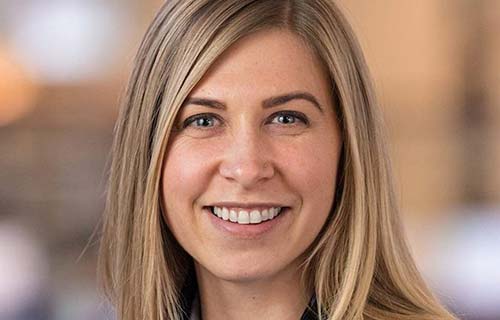 For Tara, work is a passion — one she's learned to balance with her personal life through things like weightlifting in her spare time. It's 2:15 p. m. in Atlanta when the market closes. But Tara Ryan's brain is still going.
She's reading headlines and making connections, trying to figure out how the market will behave when it opens back up overnight.
"It can be hard to pull away from it," Tara, a senior risk manager, says.
Her innate love for economics is what drew her to finance and eventually trading. Now, as a senior risk manager, her goal is to provide market insights that can help customers competitively price their crude soybean oil. Why?
"
We are adding value to the partnership by helping our customers navigate and win in a difficult market," Tara says.
It's a great differentiator for our customers. And for Tara, it's a passion — one she's learned to balance with her personal life through things like weightlifting in her spare time.
"I love to analyze why people do what they do, and I love to do the same with the market," Tara says. "There's constant learning and trying to figure out why things happen. There's never a dull moment."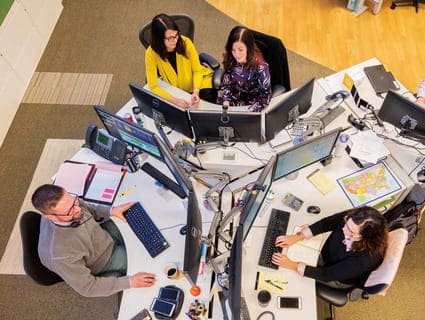 The Future of Trading is (More) Female
Women connected to trading across Cargill share how the company is more inclusive than many others but still has work to do to reach gender parity. Includes short profiles of four traders from around the globe.
[Global]/[]