School dropout to bilingual leader. Meet Marconi Vieira.
Read Time: 3 minutes
September 28, 2023
Cancer took Marconi Vieira's mother away when he was only three years old.
It was a tough blow for him, his four siblings and his dad, who worked at a small farm in northeastern Brazil. Struggling to make ends meet, his father sent the siblings away to live with their extended family. It was the only way for them to survive.
When Marconi got a chance to join Cargill, he was only 17, but he knew that this offer would make a world of difference to his entire family.
That's the drive that's propelled him for almost 30 years. It's what's taken him from an elementary-school dropout to site manager at the Castro plant, in the state of Paraná; from riding a bike to night school after work to becoming a fully bilingual model of authentic leadership.
This is his story in his own words.
How did you first arrive at Cargill?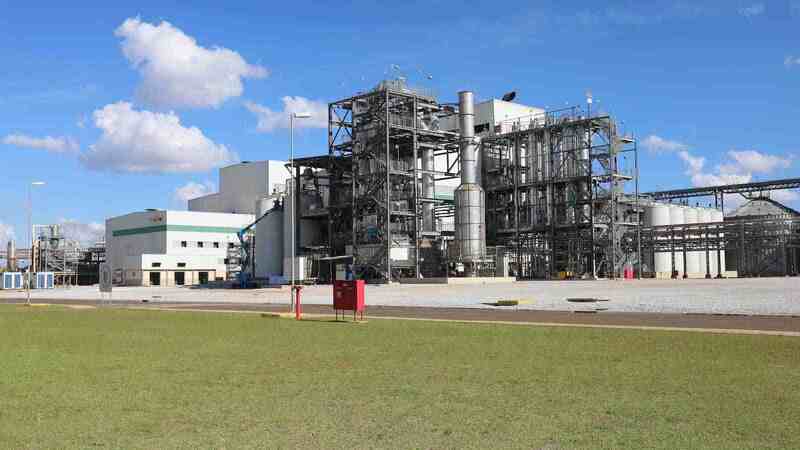 Marconi is site manager at our Castro facility, in the state of Paraná, Brazil.
I landed a job at a company that provided cleaning services for Cargill in 1995. I was 16 and a janitor at a plant complex in Uberlandia, a city in Brazil. I was cleaning bathrooms, but I also started to learn about Cargill. And I was intrigued.
A year later, I got an opportunity to join Cargill as a refinery operator. I've been here ever since. I felt very lucky. At that time, I hadn't even finished elementary school — I dropped out when I was younger. I used to ride my bicycle after work to class. After seven years, I was promoted to shift supervisor — that was my first leadership position.
That's when something changed. I felt I had the potential to grow more. I joined the university. I studied for five years to become a production engineer, and after graduating I was promoted again, to refinery manager.
I also started to learn English.
Many more opportunities came. For my first manager position, I moved out of state for the first time in my life. I also worked in Iowa, United States, for six months.
A highlight of my career came after, when I was named plant manager at Uberlandia, our largest facility in all of Brazil. I had first walked into Uberlandia as a janitor, and I came back as a site manager.
How did that feel for you and your family?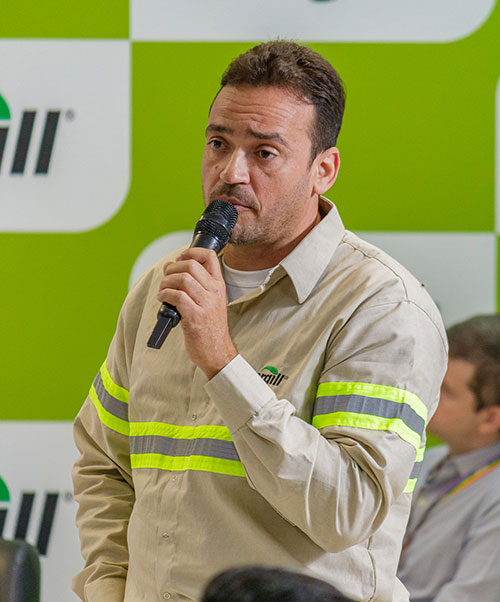 Marconi officially joined Cargill when he was 17. It was amazing!
My father, who passed away last year, was a very simple person. He had limited understanding of what a big, multinational corporation does. But he understood the work and the sacrifices I had to make, and he was very proud.
He suffered a lot to provide for us. Throughout my entire career, everything I've done has been inspired by my father.
And even if I only got a few years with my mother, I hope that, wherever she is, she looks at me and thinks 'he's a winner.'
They are the inspiration for everything I do.
Now you inspire others. What do you say to them?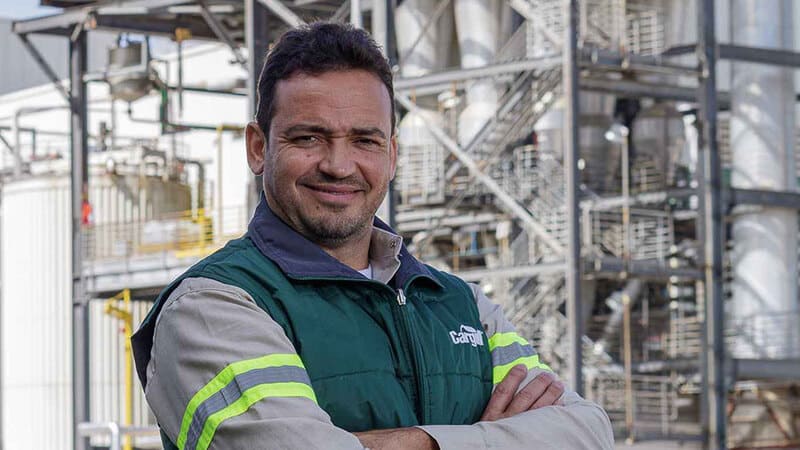 Marconi used to ride his bike to night school after his shift at the plant.
To be themselves, to always be honest, to work hard, and to respect others.
There are a lot of opportunities to grow at Cargill. And there are leaders who can help you grow, just like so many mentors helped me. But it's up to you to work for what you want.
I always tell my story to whoever asks me, because it's proof that anyone can succeed if they work hard.
When you look in the mirror, what are you most proud of?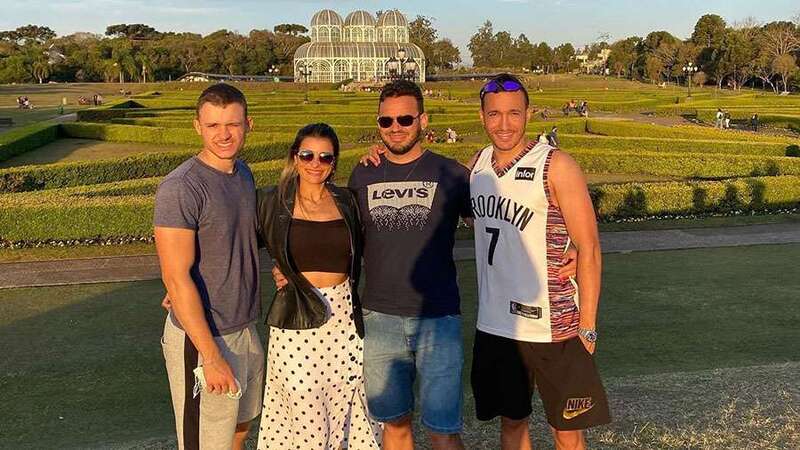 Marconi (black t-shirt) with his wife Juliana and their sons, Eric and Matheus.
My personality has not changed. I'm the same person I was since the beginning. Back then, I didn't know what my next meal was going to be. Today, I have a wife and two sons; we have a good life. I value everything we have, and I value the simple things in life. I'm still the same Marconi.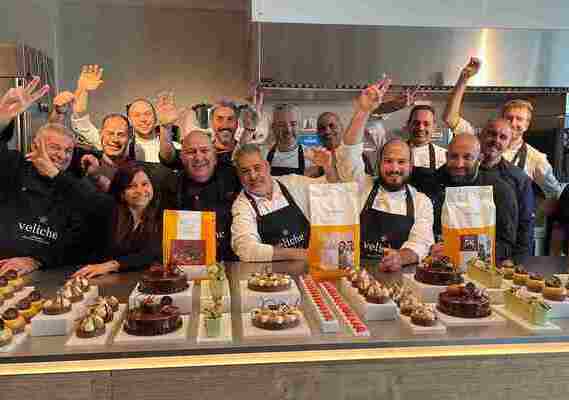 Sweet! From 'Best pastry chef in the Netherlands' to Cargill's House of Chocolate, meet Chef Peter
Veliche's gourmet advisor shares the culinary credentials he uses to craft confections for Cargill customers
[]/[]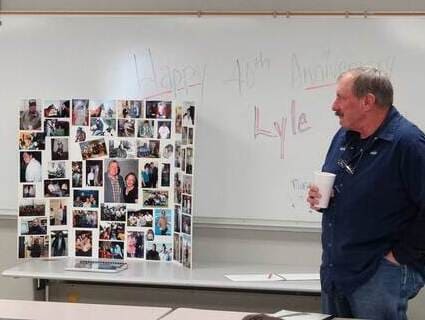 His Cargill career? 47 years (and counting). Meet Lyle.
His career began as a janitor. He became a bilingual leader at our largest plants in Brazil. What makes Marconi Vieira proudest?
[North America]/[]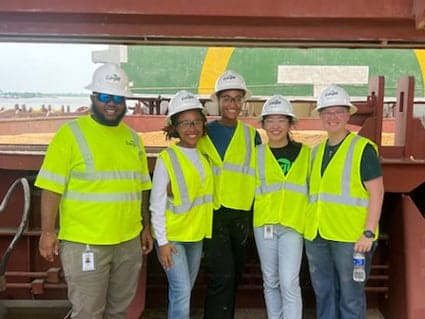 'This is how we eat': An intern's journey into food production
Two-time intern Darrin Adams shares his experience as an operations management intern at Cargill.
[]/[]