'This is how we eat': An intern's journey into food production
Read Time: 3 minutes
July 27, 2023
Darrin Adams grew up in Woodville, Mississippi, around cotton fields and farms.
But it wasn't until he became a Cargill operations management intern in May 2022 that Darrin learned "how things are done behind the scenes" to put food on people's tables.
It changed his perspective on what we eat, says "DA," as he goes by. That is why he returned this summer for a second internship — this time helping assess equipment and improving barge efficiency levels — at our plant in Westwego, Louisiana.
We caught up with the Alcorn State University senior to ask about his experience as an intern and what he's learning about Cargill.
His main takeaway? "Without Cargill workers," he says, "the world wouldn't eat."
Q: What made you interested in an agriculture career?
A: I'm a senior at Alcorn State University, studying agriculture science. Ag science made sense for me because I was surrounded by cotton fields and farms my whole life. I've taken classes in animal sciences, classes from ag business… With my degree, I knew how grain was harvested, but I didn't know how much grain was in demand, for example. That was until I interned at Cargill.
Q: Speaking of, what has your intern experience been like?
A: This is my second internship with Cargill. My first internship I was out in the fields of Nebraska taking in truck loads, loading rail cars, running ship loaders. I had the chance to try everything.
This summer, I'm in Louisiana working on projects like barge unloading sheets to improve efficiency. I also help identify critical spares, which means replacing spare parts of equipment in the plant.
"
I consider Cargill a company that operates behind the scenes. A lot of people know what Cargill does and a lot of people do not. I enjoy when people ask what I do in operations because I get to tell them everything Cargill is involved with.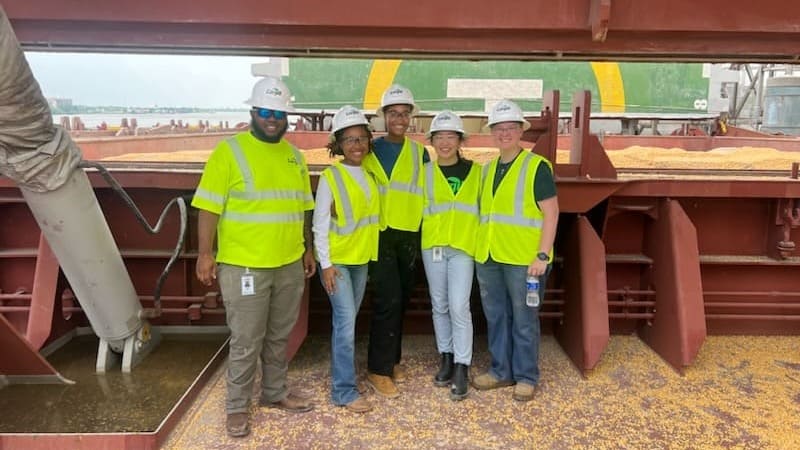 DA returned for a second internship at Cargill in Westwego, Louisiana.
Q: And what made you want to come back and intern again?
A: Throughout my first internship I was treated like family, in a sense. I got to meet so many people, so many personalities.
I was also surprised to see how things are done. I had never seen grain traveling throughout the sea, had never unloaded a barge and loaded a vessel, for example. I was included each step of the way.
Did you know?
This year, 445 interns and co-ops are working across 123 locations in the United States and Canada. Most interns are in plant locations, similar to DA.
67% of interns accept full-time employment offers at Cargill.
Alcorn State University, where DA attends, is a Historically Black College and University (HBCU) and part of the Cargill University thrive program. This initiative brings more equitable access to college students from underrepresented groups in agriculture, business and STEM careers.
Julian Chase, Cargill Executive Team member and head of Business Operations and Supply Chain, started his Cargill career as an engineering intern.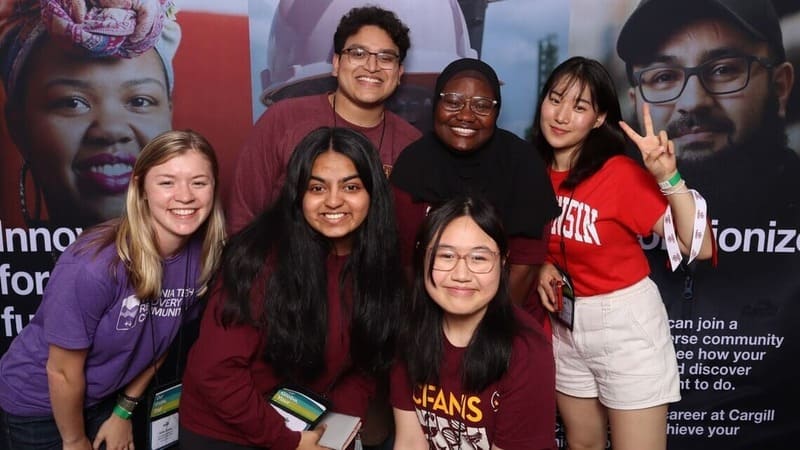 Cargill interns pose at Intern Forum – an event hosted in Minneapolis for interns to meet one another and connect in person.
"
Cargill's early career program empowers interns and co-ops to grow both personally and professionally, fostering their development into confident and competent individuals.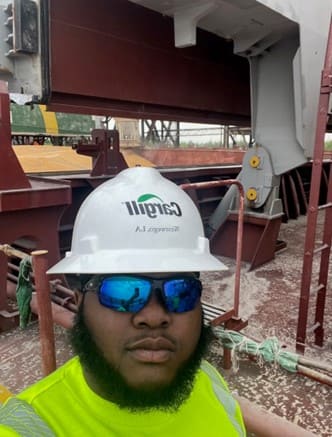 DA hopes to work in agriculture long term, including at Cargill. He says his internships have given him a new perspective on where our food comes from.
Q: What has been your favorite project at Cargill?
A: There were a few memorable moments last summer. I loaded a train hopper, which is off the ground like ten feet. You are wearing a harness and a lifeline. You're flipping lids. Not everyone can say they've done that. And not a lot of people can say they've been on a vessel. I was on a barge on the Mississippi river, hooking chains to lids.
"
It was memorable because this is how we eat. Without Cargill workers, the world wouldn't eat.
Q: Your internship experiences sound eye-opening! Where do you hope to land next?
A: Long term, I'd like to stay in agriculture — hopefully at Cargill. I'll see where it takes me.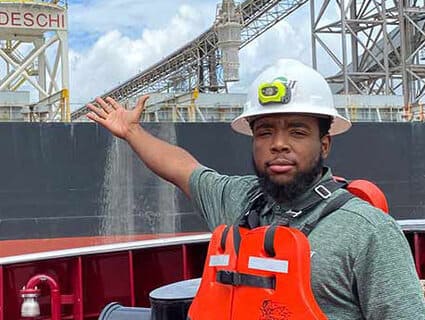 They told Ernest college wasn't for him. He proved them wrong. Here's how Cargill supported his journey.
Cargill's University thrive program provides scholarships, development opportunities for underrepresented college students.
[Latin America]/[Colombia]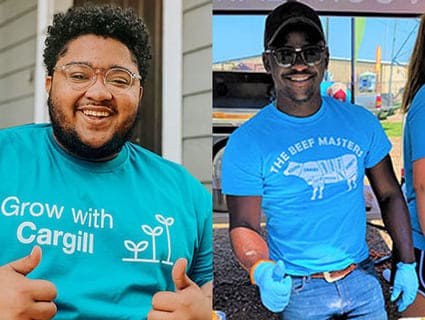 What's it like to be a Cargill intern? 5 of our summer staffers dish.
Want to know what's possible when you're an intern at Cargill? You can start by reading this story! It's written by me, Savannah Dames, Cargill's editorial intern for the summer.
[Global, Latin America, North America]/[]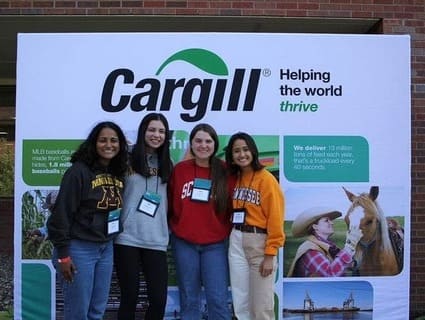 What keeps our interns coming back? A two-time intern shares why she can't get enough of Cargill.
Nearly 80% of Cargill interns rejoin the company. Find out why.
[]/[]