What keeps our interns coming back? A two-time intern shares why she can't get enough of Cargill.
Read Time: 5 minutes
August 03, 2022
What a difference a year makes.
Last summer I — Savannah Dames — was a Cargill intern who was writing about intern life. Today, I'm a full-time member of Cargill's Global Communications Storytelling & Content team, the first role of my career since graduating college in December.
So what brought me back to Cargill? It was the people, the opportunities and the reputation of the company.
And I'm not alone. There's a reason nearly 80% of Cargill interns rejoin the company.
As we celebrated National Intern Day in the U.S., we spoke with one of this year's 444 interns and co-ops about what brought her back for a second internship — and learned not only what Cargill does for interns, but also what interns do for Cargill.
A life-changing, career-confirming decision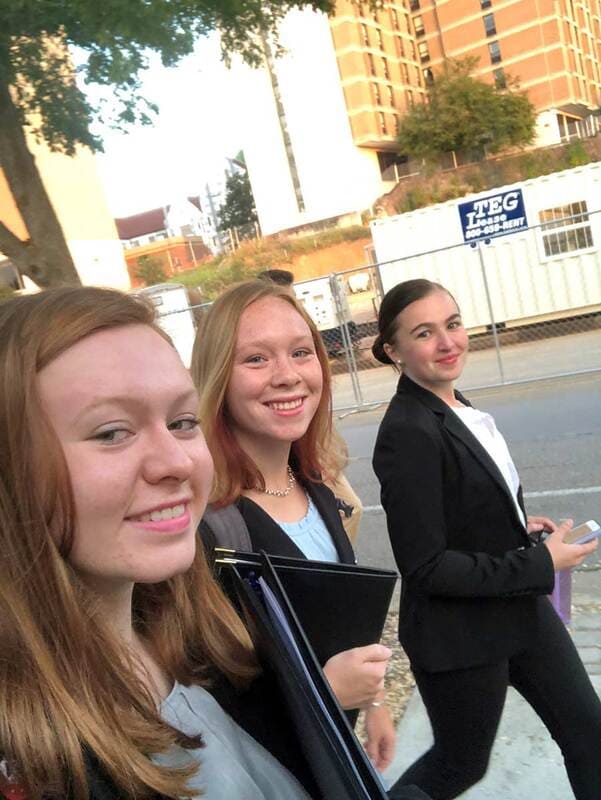 Sophie (left) and her friends heading to the engineering expo at their university. For Sophie Sapp, Cargill stood out against the crowd. Literally.
As a sophomore chemical engineering student at the University of Tennessee, her college auditorium was packed with company representatives recruiting for internships and co-ops. Sophie spotted Cargill's table because it was "all about sustainability and feeding the world," she says. "I was interested."
Sophie was called in for an interview, and having gone through the process with other companies, she says "Cargill was a breath of fresh air."
"I remember Cargill was the only company who had a woman as part of the group interviewing me. I walked out hoping to get this one."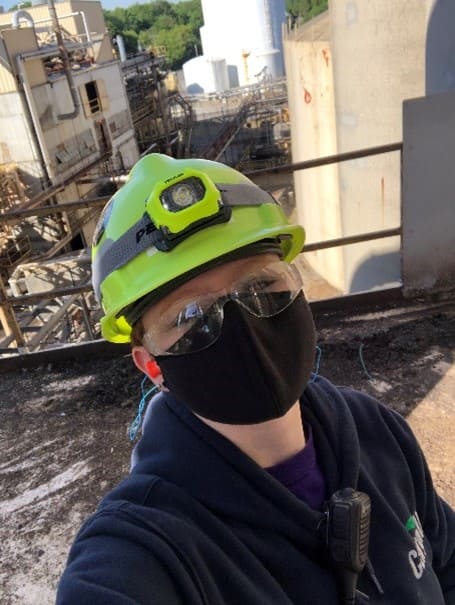 Sophie Sapp during her Cargill internship. When she received an offer, Sophie had a decision to make: replace a year of school with a co-op (a longer-term, academically related internship) at Cargill or graduate in four years as planned?
She chose the former — and it was, she says, the best year of her life. Sophie was hired for a Cargill engineering co-op in Dalton, Georgia. Through 2021, she worked on 1500 nuisance alarms per month — alarms that "go off so many times that the meaning of hearing it is completely devalued to a nuisance."
At the end of the internship, "I knew I had to come back," Sophie shares.
So she did. This summer, Sophie's completing her second engineering internship at Cargill and "jumping right in" to familiar territory — this time in Lafayette, Indiana. Now, Sophie's job is identifying slow machinery in production lines.
"I'm so happy I went into engineering — both experiences at Cargill have solidified that," Sophie says. "It's comforting. I've loved my entire time here."
Interns recently gathered at Cargill's Intern Forum in Minneapolis to meet each other and network.
A 'mutually beneficial relationship'
Sophie has "gotten so much" out of her experience at Cargill, beyond the work experience she hoped for, she says. Her internship led her to a new minor in college: reliability and maintenance.
But the benefit isn't one-sided. Cargill and its interns have "a mutually beneficial relationship," says Kate Locken, who leads university recruiting at our company.
"Interns bring diversity into the organization across different backgrounds and perspectives," Kate explains. "They complete real work experiences — providing insight and solutions — that contribute to Cargill. They bring new perspectives."
Cargill's return on investment is high. The evidence? A 78% average acceptance rate for interns who rejoin the company in another internship, co-op or full-time role.
As for Sophie, she has one more year of school until she's ready to apply to Cargill for a full-time position.
"I could have so many different experiences here — why wouldn't I want to come back?" Sophie says. "I hope to end up at Cargill. I don't want to let it go."
More
Want to know what's possible when you're an intern at Cargill? You can start by reading this story! It's written by me, Savannah Dames, Cargill's editorial intern for the summer.
Read Time: 5 minutes
[Global, Latin America, North America]/[]
Cargill's University thrive program provides scholarships, development opportunities for underrepresented college students.
Read Time: 4 minutes
[Latin America]/[Colombia]