What is a data scientist? Meet 4 Cargill employees solving problems with data
Read Time: 7 minutes
October 10, 2023
An appetite for understanding things.
A problem-solving spirit.
A love for cutting through complexity within time constraints.
Talk to our data scientists about what they do and why they do it, and the answers constitute a very large multivariate data set. That is to say: they vary greatly.
And none of them stop with data. They may start there, but where they end is with solutions to real-life challenges: pesticide use, food safety, sustainable sourcing.
"That act of looking at an issue, connecting things together, drawing conclusions and understanding, and then building solutions," says Netherlands-based lead data scientist Jeremy Gruel. "I love it."
Love. That's another thing that comes up a lot with our data science colleagues. Let's meet four of them and find out why.
Calculating the right answer on food safety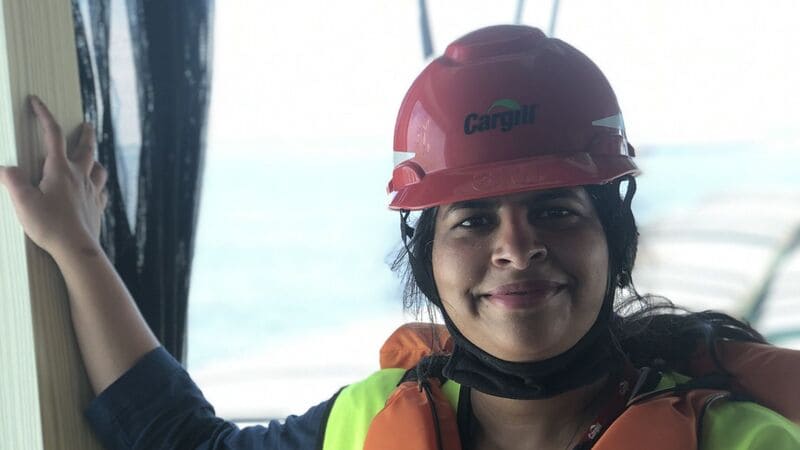 Madhu Narayana Prasad has used her non-traditional methods of problem-solving to create some big solutions at Cargill.
Madhu Narayana Prasad's math teachers in India noticed a theme throughout her academic life: The young student would use non-traditional methods to arrive at a solution more efficiently. And correctly.
"I figured out I had an implicit passion for solving mathematical equations," Madhu says.
She followed that passion into operational studies, culminating in a PhD in operations research from the University of Texas, Austin. After working for Exxon Mobile as an optimization scientist, Madhu joined Cargill in 2021. She quickly got to work refining software to optimize Cargill's soy supply chain in Brazil — called Cerrado Max or C-Max for short.
After building out more traditional modeling for grain blending (the process of mixing grains of different moisture levels for optimal outcomes), Madhu did what she does best. She took an incredibly complex situation — here, the myriad facets of a dynamic soy supply chain — and found creative solutions to make a model that maximized food safety, efficiency and quality.
"I could talk about grain blending for hours and hours," Madhu says with a laugh. "The rules, the algorithms we develop, have to be really smart because they're perishable goods. We can't store these things a long time, the quality is really important, and there are a lot of people that consume these things. The quality and perishability are so important. The kind of business problems we solve at Cargill excites me a lot."
With C-Max's optimized model up and running, Madhu is sinking her teeth into other projects, including seafood and fertilizer operational optimization. With Madhu working on them, one thing is for sure: the solutions will be creative. And they're going to be correct.
Variety — the spice of (data science) life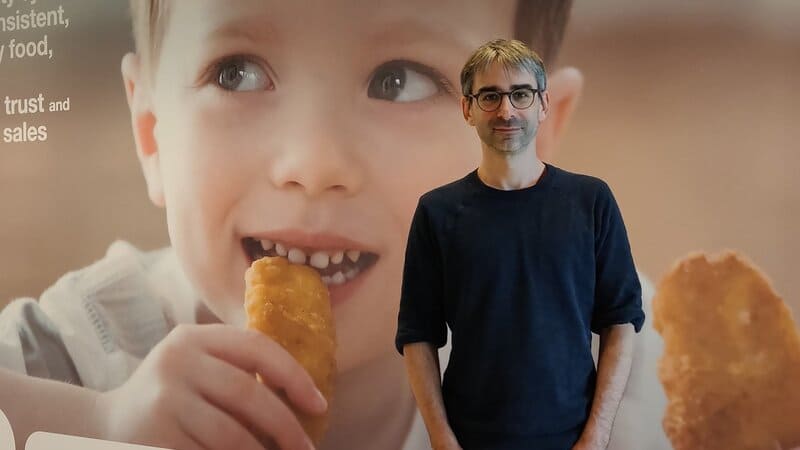 Jeremy Gruel started asking big questions as a kid, and now gets to help solve them at Cargill.
As a young child in France, Jeremy Gruel used to wonder if his bouncy ball would go on bouncing infinitely — and if it didn't, why in the world not?
After more than a decade studying biology, including a PhD in computational biology, it's safe to say Jeremy has figured out the answer to that question (and quite a few others).
"I have always had a really strong appetite for understanding things," Jeremy says.
That appetite brought Jeremy to Cargill nearly five years ago. He is now based in the Netherlands but has been exposed to a world of problem-solving.
"Something I really enjoy is the huge variety of problems we face, all to be tackled differently. I really enjoy the variety you can find," he says. "I've gone from working on making plastic bottles more efficiently, to figuring out grain sourcing in the U.S., to trading, to chocolate flavor profiling, to the logistics of cotton sales. There's a cross-fertilization to everything you learn here that's so cool to see."
Along with solving business riddles, Jeremy says communication is a core skill of Cargill data scientists. The goal, he explains, is to make sure partners are part of the conversation and understand everything that's happening — as the models, programs and solutions can be complex.
"It's important to demystify the magic of data science. It's all about those conversations," he says. "At the end of a project, if people are happy, that's what gets me going to the next day, on top of the appetite for the next problem to solve."
Having the (computer) vision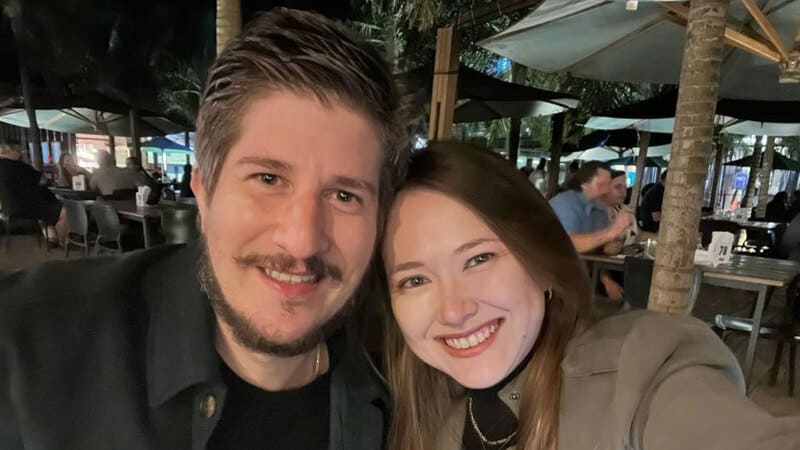 Walter Maldonado Jr. with his wife, Lauriane.
When Walter Maldonado Jr. was 12, his dad gave him a computer. Turns out it wasn't a good gift.
It was a great gift.
"I absolutely loved it. I thought, 'I will have to do something with that for my life,'" he says.
It turned out a computer guided half of Walter's career. After growing up in an orange producing family in Brazil, Walter studied agronomy engineering and computer vision. His PhD project helped reduce pesticide applications with a mix of artificial intelligence and digital imaging to estimate a tree's production and count insects.
Walter's experiences at the intersection of data science and agriculture led him to Cargill in 2020. After working on crop estimation, he joined a budding port optimization project in 2021 for soybean and corn exporting in Brazil. The task was ambitious: calculate the export capacity of the entire soybean supply chain leading through ships departing the Port of Santarém.
After a massive effort to gather the correct data and develop a dynamic, efficient model, the project has delivered millions of dollars in value and is slated for tens of millions more in the coming year.
"Cargill is very large, and we have a lot of points we can take some action to improve, even if it's just by a little," Walter says. "In this case, the amounts that pass through this flow are huge. Even if we make a little improvement at some point in the chain, it's going to generate a lot of value."
Walter says it's crucial for him and partners to work through the entire process together and not jump to just throwing some technology at the problem.
"There's a lot of human work we all need to do to understand the problem, and based on our data science team's knowledge and previous experiences we can propose a solution and build it together," he says.
The logical choice for customers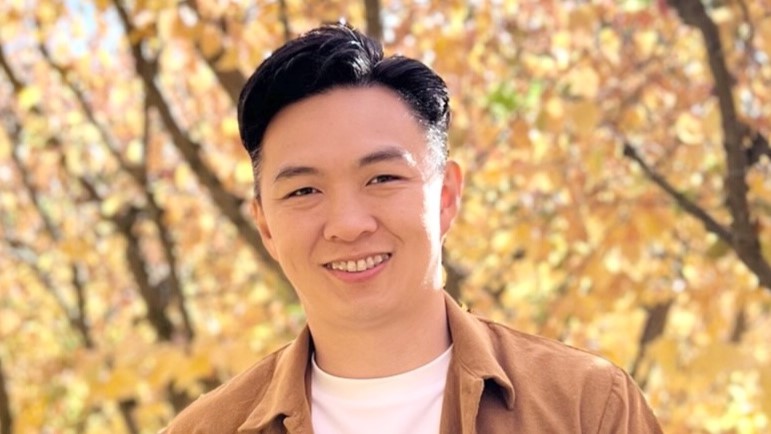 Jit Hon Bong loves finding the right tool for the right problem in the projects he gets to work on at Cargill.
Growing up in Malaysia, Jit Hon Bong always appreciated the logical nature of math. There's a problem, yes, but there's always a solution — often a simple one that many people can understand. That same philosophy guides Jit as he works across the wide variety of problems and projects available to him at Cargill.
"In data science you have a lot of tools to solve the problem, and of course some of the tools are more sophisticated. But my aim is always to solve the client's problem. They are the ones who are going to be using the tool, so I want to find and build them something that will have the most value for them," he says.
Jit has already provided that value to many partners over nearly two years based in Singapore with Cargill: from building a sweetener flavor profile model for our starches, sweeteners and texturizers business, to creating a system to ideally match mentors and mentees from Cargill's Young Professional Network.
"It's such a diverse range of projects and work across Cargill. But with true data analysis you can understand the logic behind each business, each project," Jit says. "I love the problem-solving aspect of each individual project."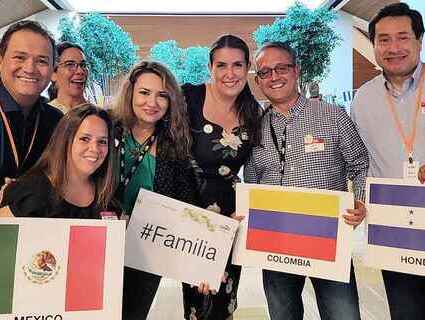 Hispanic Heritage Month
Hispanic Latino colleagues at Cargill are empowering each other through mentorship programs and a strong, active community.
[]/[]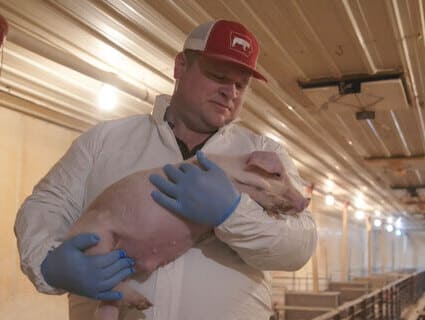 5 agriculture technology innovations for farmers
Artificial intelligence, drones, 3-D imaging and real-time data are helping farmers, ranchers and producers make better decisions on the farm.
[]/[]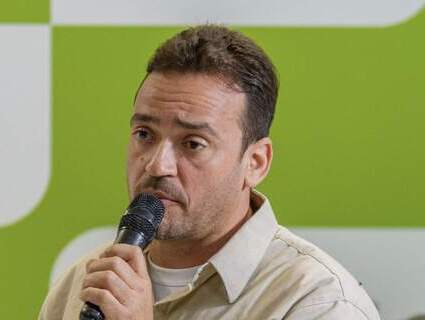 School dropout to bilingual leader. Meet Marconi Vieira.
His career began as a janitor. He became a bilingual leader at our largest plants in Brazil. What makes Marconi Vieira proudest?
[]/[]