Reimagining the future of protein operations
Read Time: 3 minutes
September 05, 2023
Imagine there's a 1.5-pound brick in one corner of the desk you're sitting at. Grab that brick and move it to the opposite corner. Then do it again. Now, repeat what you did 10,000 times.
"That's what some of our plant employees do every day," says Brad Down. "They move the equivalent of a brick 10,000 times in a day. And then the next day, they do it again."
Working in a plant can be tough and repetitive, says Brad, a Cargill veteran who leads case-ready operations at several protein facilities. It's one of the main reasons why he's passionate about Factory of the Future, Cargill's program to modernize its North American protein operations.
Part of Cargill's Smart Manufacturing initiative, Factory of the Future combines technology and data analysis to make it safer and less physically demanding to work in a plant. It makes operations more efficient too.
"We want to be more than a paycheck to an employee," Brad says. "Investing in Factory of the Future is how we do that."
There are currently over 100 active Factory of the Future projects across 35 facilities in North America. These projects are making a difference to our employees and our protein customers. Here's how.
The future in action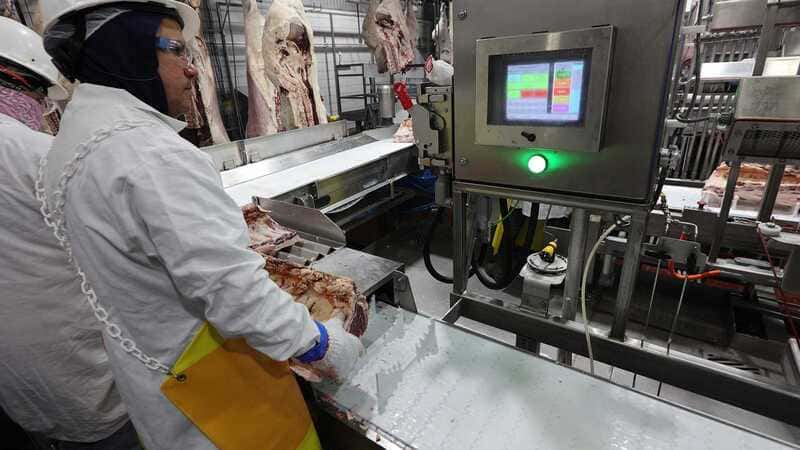 A look inside our protein facility in Dodge City, Kansas.
In Dodge City, Kansas, two recently installed automated chine saw lines — machines used to separate meat from bone — are changing the game for one of our largest meat processing plants.
Before Factory of the Future, two workers per shift were tasked with pushing a primal cut of beef into a bandsaw, by hand, up to 3,000 times a day.
That process is now handled using a 3-D vision system that scans the meat to determine the cutting path after it is loaded into a cradle. The meat is then conveyed, hands free, through a horizontally mounted bandsaw that adjusts to achieve the optimum cut. Workers only need to load the cradle, thereby minimizing the risk of injury by the blade.
"Three thousand fewer cuts made by hand per day helps me sleep better at night," says Jeremy Burr, general manager of the Dodge City plant.
Holistic tech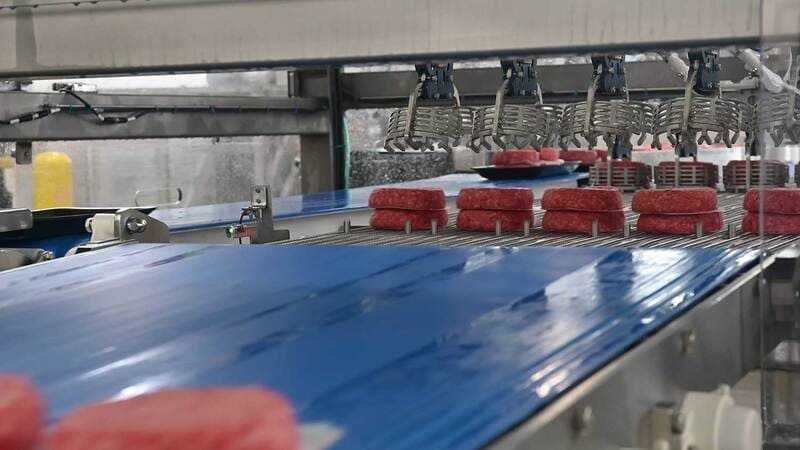 Automation helps keep our plant employees safer and healthier.
The automated chinesaw line is just one example of Factory of the Future initiatives making workers' jobs easier and safer.
Other tools allow managers to optimize each shift's labor assignments based on a multitude of factors — from experience level to recent workload. It can even contemplate when a worker is coming off a vacation and might need extra time getting their production levels up.
That same technology is also streamlining processes, which improves yields and delivers practical solutions. For instance, each of those automated saws at the Dodge City plant has the capacity to make up to 14 cuts per minute — which means higher production rates in less time for more added value.
Another is the plant's box building operation. In 2018, the plant introduced machinery to automatize the storage and retrieval of up to 130,000 boxes of beef produced at the plant.
"When I think about what our customers need from us, it's reliability and predictability. Our investments add up to a better experience for our customers," says Scott Vinson, chief customer experience officer for Cargill Protein North America. "Our customers expect us to be efficient and deliver high-quality products, and the investments made through Factory of the Future are helping us meet those expectations."
It's a win-win-win for Cargill, our people, and our customers.
Like family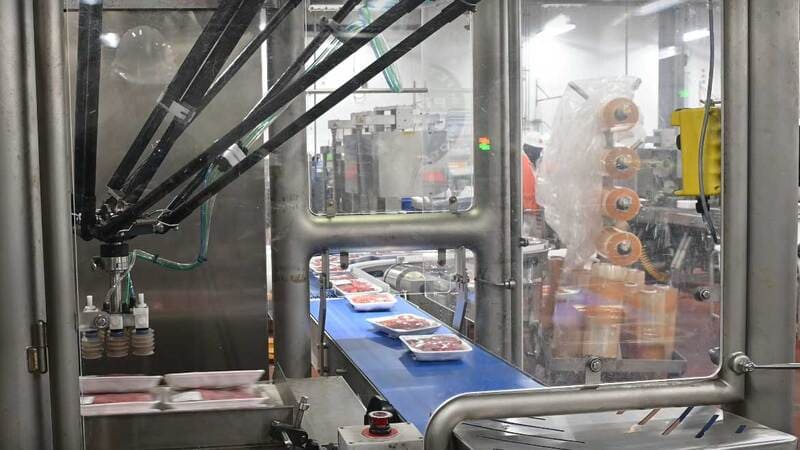 At our Dodge City, Kansas, protein facility, employees work side by side with the technology that's helping their jobs be safer and easier.
Meat is more than just business for Brad, the case-ready operations lead. His father was a butcher. Brad grew up watching his father treat every customer with care and compassion. Like family.
Factory of the Future, he says, is helping him do the same for Cargill's employees and customers.
"We're investing in our people, because we care for them and we want to keep them close," he reflects.
It's why Factory of the Future looks to upskill and prepare its employees to work alongside new technologies. That means more qualified personnel performing at a lower risk and bringing in more value.
"And that's how it becomes more than a paycheck," Brad says.
More stories
5 agriculture technology innovations for farmers
Artificial intelligence, drones, 3-D imaging and real-time data are helping farmers, ranchers and producers make better decisions on the farm.
[]/[]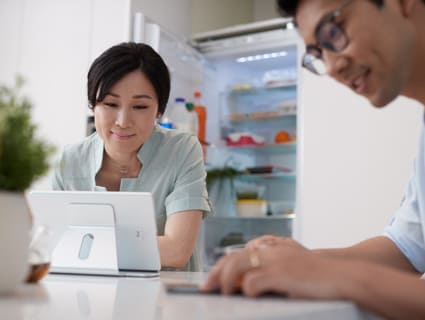 From food lockers in arenas to artificial intelligence in your kitchen: Why the future of food and agriculture is digital
Our global digital business studio leader shares how digital technology can help solve some of our food and agriculture customers' urgent challenges.
[]/[]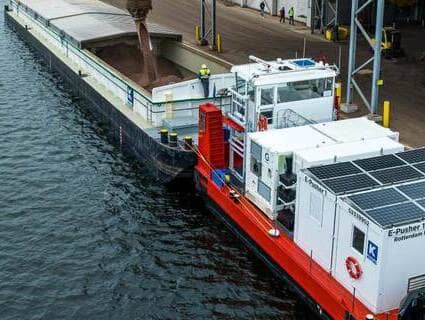 Silent. Efficient. The world's 1st zero-emission electric barge.
Cargill and Kotug International have partnered to create the first fully electrified industrial setup for inland shipping.
[]/[]