What's it like to work in a food production facility?
Read Time: 3 minutes
October 27, 2023
The day usually starts with an early morning meeting. Everyone must be there because the gameplan changes every day — and it's likely to change again before the shift ends.
Unforeseen things happen in an operations facility — or plant — all the time. It's the nature of the game: Our facilities are dynamic, fast-paced environments. Employees learn to react and adapt.
For a plant to operate like a finely tuned machine, you need empowered, hardworking people. Go to any Cargill plant in the world, and that's exactly who you will find. Our plant employees are central to our ability to nourish the world. They are a dynamic, agile workforce that never stops — even in the face of crises.
They are also caring, committed individuals with heartwarming stories of learning, self-development and success. Let's hear from two of them.
'I grow as my team grows.'
Mark Eugene Naval — his friends call him "Uge" — joined Cargill in 2017. Today, he's a plant manager at Cargill's poultry facility in Calabarzon, Philippines.
Some 22-year-olds might struggle in a managerial role.
But Mark Eugene Naval is not like most people.
Certified as a public accountant in the Philippines, Mark Eugene is a leader by trade and by calling. He left his first job as an auditor in search of a more dynamic role. He got an opportunity at KFC Philippines, where he worked first as an executive assistant and was later transferred to a poultry operation.
That's when his life changed.
He moved from the busy streets of Manila, where he grew up, to the quiet countryside in Bulacan. At 22, he became a plant supervisor, and four years later, a plant manager.
"At first I thought I wouldn't survive," he recalls now, 11 years later. "I gained a lot of resilience and that made me a better leader."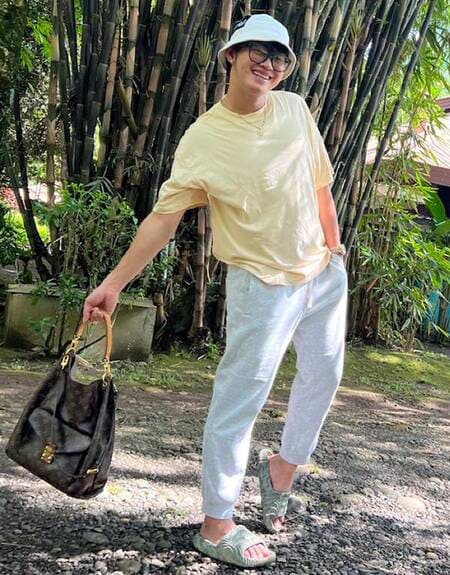 Mark Eugene, who grew up in the city of Manila, moved to the countryside for his work. Now, he feels at home there. In 2017, he joined C-Joy — Cargill's protein joint venture with Jollibee in the Philippines — because he felt ready for bigger challenges and responsibilities. He brought along not only his experience and leadership, but also his courage.
"When I started working in operations, leadership positions were seen as very manly," he recalls. "I'm an LGBTQ+ person, so you can imagine it was difficult for some people to accept me. That was very difficult, because I felt like I couldn't be myself as a leader or just as part of the plant."
At some point, however, Mark Eugene decided he was going to bring his whole self to work. And if anyone had a problem with that, he would not be bothered. And then something else happened: by showing he wasn't afraid, he earned the plant's respect.
"I can be nourishing or tough with my team, but I always show how much they mean to me," he says. "For me, the best part of my day working at the plant is always at the end of the day, when I see my colleagues going home, back to their families, as safe and healthy as they were when they came in."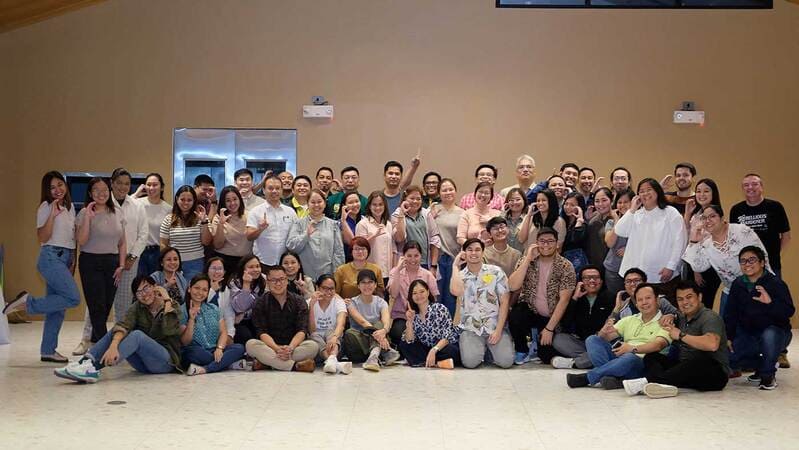 Mark Eugene Naval (middle, brown shirt with white collar) and his team at Cargill's plant in Calabarzon in the Philippines.
What is one thing office workers might not know about operations employees?
"
"How close employees are to each other. We are always communicating. Oh, and also, our stress level is just the same! I've worked in an office and in the plants, and we're just as stressed and busy as others!"
'Staying true to myself made me who I am.'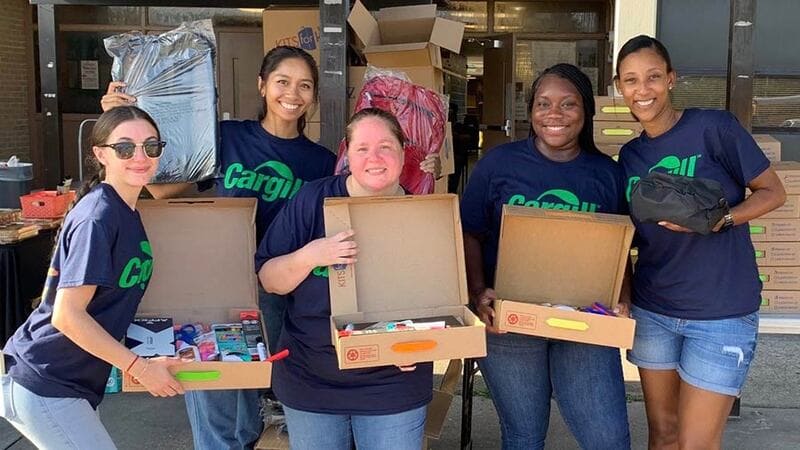 Sokchea Som (second from left), a Cargill production supervisor in Westwego, Louisiana, and some of her teammates at an employee volunteering event in Marrero, Louisiana.
It was a long line, but Sokchea Som was determined.
As an Ohio State University student attending a career fair on campus, she was keen on getting an opportunity with the company she most wanted to work for.
She stood in line for an hour and finally got an interview. She applied, got the call and was soon moving from Columbus, Ohio — the city where she grew up — to Cheyenne Wells, Colorado: a town with a population under 750 and no streetlights.
But she was happy. She was a Cargill employee.
"I was studying biological engineering, so I knew Cargill had a strong push for sustainability," she says. "I had worked in several humanitarian projects abroad, and I'd seen Cargill's work firsthand there as well. I was so happy to join."
She honed her skills at the Colorado plant. It was a small operation with no more than seven employees. Shift changes and turnover combined to allow Sokchea her first opportunity to occasionally lead a team.
After a year and a half, she moved to Westwego, Louisiana, where she has been a production supervisor for the last three years.
Her days start early, at 5:45 a.m. At 8:40, she is in the integrated daily execution meeting. The rest of her day, as she puts it, "I'll be getting my bearings."
That means she figures out what the plant needs to fulfill its commitments. And that changes every single time. Sokchea loves that dynamism — in more ways than one.
She's currently in the process of moving to Gainesville, where she'll work as a operations supervisor in our grain crushing facility.
"
"I've cultivated a lot of relationships at Cargill. I know it's cliché to say, but they feel like family. I'm still in touch with the person who interviewed me when I was a student!"
Yes, Sokchea has moved around — more than you would know.
Her parents are Cambodian refugees, who moved during the humanitarian crisis that affected the country in the late twentieth century.
When she was around 12, her parents — who work in the medical field — moved the family to the city of Delaware, in the countryside of Ohio. It would take years before Sokchea realized the impact that had on her.
"I was the only person who looked like me in town," she says. "I was trying to fit in, so I grew apart from my Cambodian identity."
That is not the case anymore. Sokchea is a proud member of the Cargill's Women's Network and the Asian Alliance Network, employee resource groups where she has met peers and colleagues that have helped her feel comfortable in her own skin.
"At first, I was like, 'Oh, I really have to change my way in order to make it.' But here, I can be my authentic self and still succeed. I'm proud of that," Sokchea says. "And I'm also proud of Cargill, for its willingness to evolve. To care about its people and show it. To improve."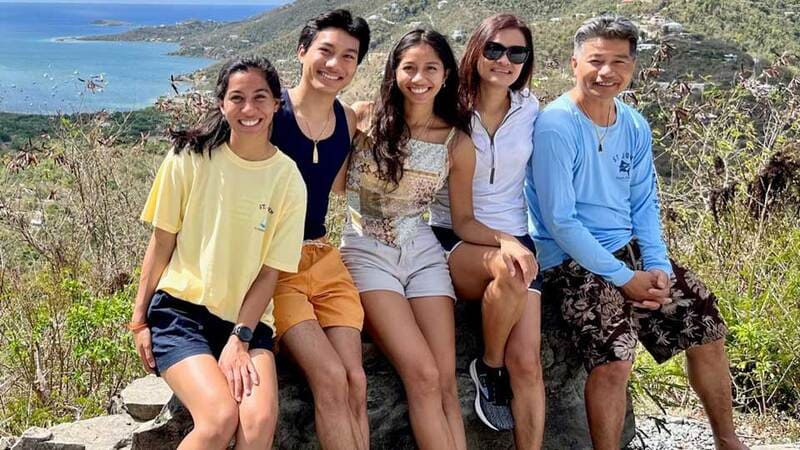 Sokchea Som (center) surrounded by her sister, brother, mom and dad. Sokchea's parents migrated to the United States as refugees fleeing a deadly conflict in Cambodia.
What office workers don't know about a plant is…
"
"That plants employ some of the most passionate, innovative and hardworking individuals at Cargill. I never pictured myself working at a plant as a kid, but I have learned to be the leader I am today because of the role models in the operations field, at all levels. I'm grateful to know what it truly means to 'get your hands dirty.'"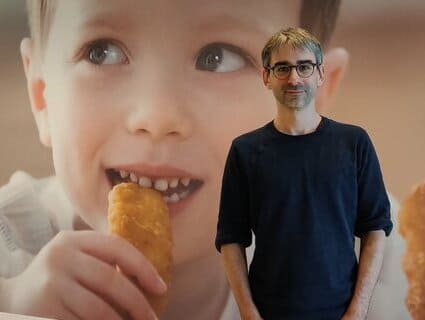 A Day in the Life: What does a data scientist do at Cargill?
Data science employees at Cargill use information and data to solve a huge variety of challenges.
[]/[]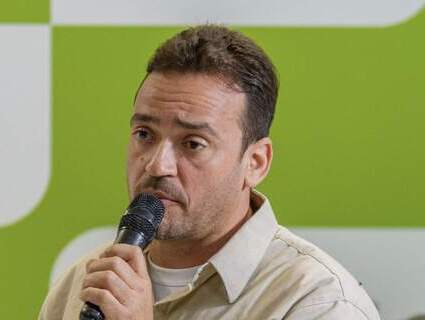 School dropout to bilingual leader. Meet Marconi Vieira.
His career began as a janitor. He became a bilingual leader at our largest plants in Brazil. What makes Marconi Vieira proudest?
[]/[]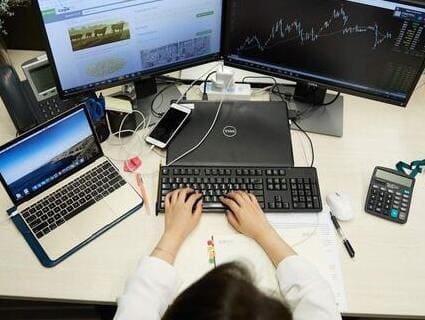 A day in the life: Meet 4 Cargill traders who help our customers manage risk
Their common passion? Helping our customers manage risk when pricing their physical commodities.
[]/[]