Pests were damaging Manjunath's crops. So he turned to a Cargill mobile app for help.
Nearly 27,000 small-scale farmers in India are using the Cargill-developed Digital Saathi platform that advises farmers and connects them with buyers.
Read Time: 4 minutes
May 18, 2022
Manjunath Devendrappa had a pest problem.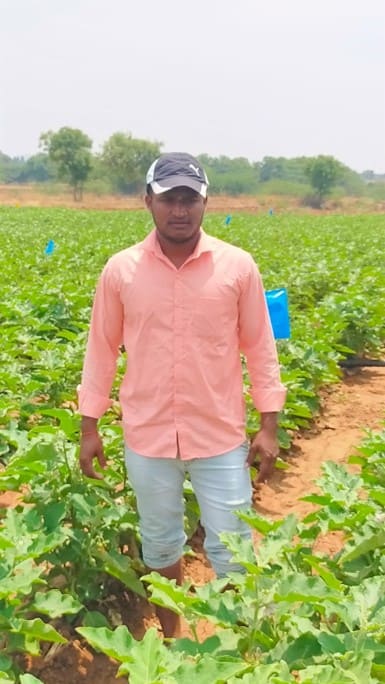 Manjunath Devendrappa, a farmer who grows brinjal on two acres of land in a village in Davanagere in India. As a farmer in India, Manjunath grows eggplants — called "brinjal" — on two acres of land in Bilchodu, a village in Davanagere. His issue: The fruit and shoot borer pest, known to wreak havoc on eggplants, was after his crops.
So, he went looking for answers on a first-of-its-kind mobile app — called Digital Saathi — that Cargill developed. He posted photos of his crop in the app's discussion forum and the Digital Saathi team reached out, guiding him on managing the pest with pheromone traps and an insecticide.
"I did according to their suggestions, and I got good results out of that as the pest incidence reduced in my field," Manjunath says. "I got a good yield for my crop."
He's not alone. Nearly 27,000 farmers are using Digital Saathi, the first-ever mobile, artificial-intelligence platform for small-scale Indian farmers like Manjunath. The app advises them on everything from weather to pests, provides valuable market data and connects farmers to potential buyers.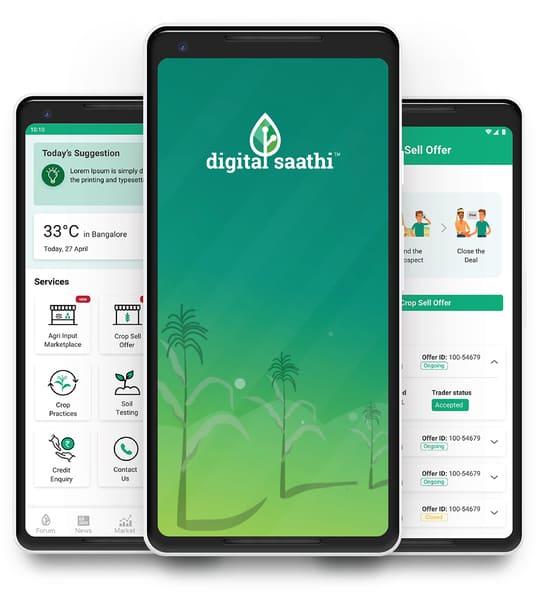 It's especially important in India, where agriculture is a big contributor to the country's economy, yet many small-scale farmers suffer from low farm productivity and lack access to markets.
"This is very useful for us," said Naveen Kumar Nichapura, a farmer in the Vijayanagara district who has sold maize through Digital Saathi. "They are connecting farmers to traders and farmers are getting [the] benefit of that."
Did you know?
India has an estimated 150 million farmers.
Agriculture contributes about 18 percent of India's gross domestic product (GDP).
India is the world's largest producer of milk, pulses and jute — and the second-largest producer of wheat, rice, sugarcane, groundnut, vegetables fruit and cotton.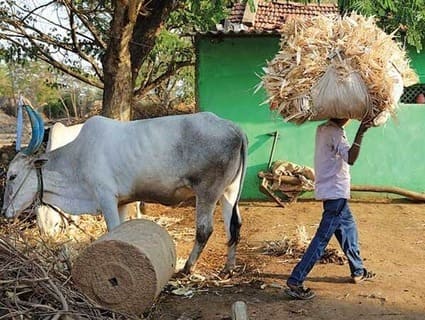 A farmer's 'one-stop shop'
When Raman Saxena and his colleagues met with farmers in India, they heard about their challenges: managing drought, floods, pests, unpredictable yields.
They also gathered another key insight: While information and resources to support these farmers existed, it wasn't necessarily reaching them.
"We knew this was something we could help solve," says Raman, the Cargill digital product leader for Asia Pacific. "The idea was to tackle the farmers' problems and use technology to help them increase their yield and income."
Enter Digital Saathi, which launched last year to small-scale farmers in Cargill's supply chain in Davangere. The mobile app provides farmers with real-time market prices, weather patterns, crop practices and a farmer community — all in hopes of helping farmers increase their yields. Digital Saathi agents advise farmers over the phone and an on-ground team meets with them to help with things like crop inputs.
The app also has an e-commerce platform for farmers to purchase high-quality crop inputs at better prices and a marketplace to connect farmers with potential buyers. In the early phases, farmers who sold through the Digital Saathi platform saw their income rise up to 6%, Raman says.
"
"It becomes an end-to-end, one-stop shop for the farmer."

Supporting farmer livelihoods
Digital Saathi is one of several digital innovations Cargill has launched across the food and agriculture industries. Raman is part of a team of Cargill engineers, entrepreneurs and commercial leaders developing new and innovative products.
"Digital Saathi is a great example of how we can support farmers in innovative ways," says Eric Parkin, Cargill's commercial digital leader. "We're using our full power in food and tech to help solve challenges across our industry."
In addition to advising farmers, the platform also has potential to advance sustainability — crops purchased on the app are 100% traceable and, in the future, the app has potential to let buyers know which crops are sustainably grown, Raman says.
"All of these factors put together will help in changing the livelihood of the farmer," he adds.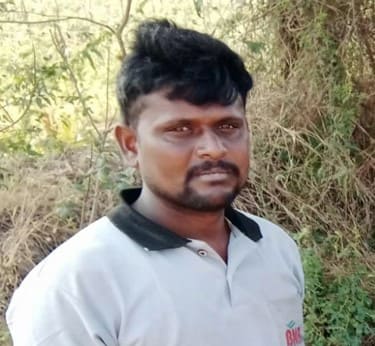 Malatesh Badappar Nagappa, a farmer in Rudranakatte Village in India. Cargill envisions a bold future for Digital Saathi: supporting more than 3 million farmers through the app in the coming years across several Cargill supply chains.
And word is spreading, thanks to local farmers like Malatesh Badappar Nagappa, who grows tomatoes in Rudranakatte Village and has used Digital Saathi for pest control and other crop inputs.
"I am very happy with the Digital Saathi service as I am getting agronomy advisory services and also getting inputs to my doorstep without any delivery charges," Malatesh says. "I am telling about this app to my other friends, and they are also ordering the inputs using the app."
More stories
The innovative food pickup system recently made its debut in PPG Paints Arena, home of the National Hockey League's Pittsburgh Penguins
Read Time: 4 minutes
[Latin America]/[Colombia]
Aquí + Frescos is the first Cargill-developed app designed to serve end-consumers, developed and distributed in Central America.
Read Time: 2 minutes
[]/[]
For Cargill, feeding a growing population while addressing climate change is not merely a challenge, it's a mission.
Read Time: 3 minutes
[Global]/[]