'We are helping feed the babies of America.' How Cargill's working to ease the infant formula shortage.
Read Time: 3 minutes
August 08, 2022
Updated: February 22, 2023
When Ashley Meister returned from parental leave in early 2022, she took comfort knowing her infant son, Cole, would have regular feedings of baby formula.
But soon afterward, the mother from Cedar Rapids, Iowa — along with many families across the U.S. — felt the full impact of a developing infant formula shortage, the result of supply chain challenges and formula recalls that left store shelves empty and parents reeling.
"To think about not being able to feed your baby is very stressful," Ashley says. "To think about all these other parents who are struggling to feed their babies, as well, it's heartbreaking."
Cargill, where Ashley works, has been working for months to help ease the shortage. Across 10 U.S. locations, we are producing edible oils and sweeteners for four major U.S. manufacturers to produce formula — and prioritizing product shipments to keep formula flowing.
"
During the U.S. infant formula shortage, our Eau Claire, Wisconsin plant had a significant increase in demand for non-genetically modified corn syrup and liquid maltodextrin. Cargill prioritized Nestlé and kept our plants running. This was a great display of partnership.
Helping the White House address the formula shortage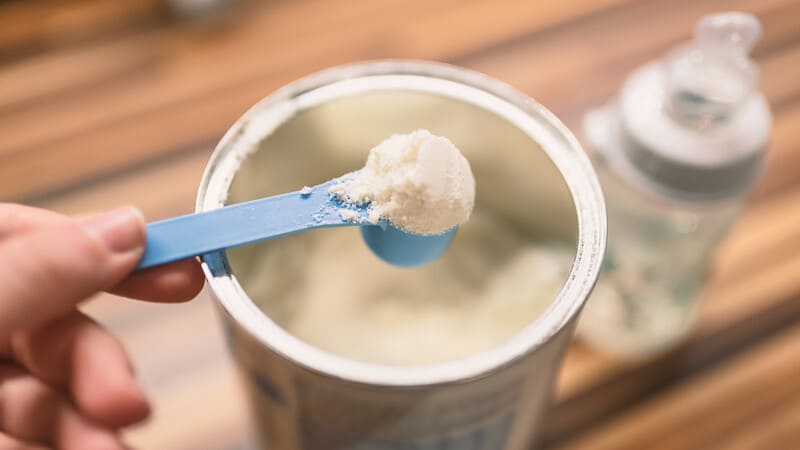 When U.S. President Joe Biden's administration came calling for advice on addressing the baby formula shortage, Cargill was there to answer.
In June 2022, as the dearth of formula deepened across the U.S., the White House came calling for advice.
President Joe Biden's administration wanted to see how Cargill, which plays an essential role across the baby formula supply chain, could help address the infant formula shortage.
"
It's a testament to the essential role Cargill has long played in the infant formula supply chain. We're working every day to deliver the ingredients our customers need to make more baby formula. Everyone — whether that's farmers, carriers, ingredient manufacturers and formula manufacturers — is working together to get formula to babies and their families as quickly as possible.
While the baby formula shortage has since improved in the U.S., some experts suggest shortages could linger throughout 2023.
From farm to family home: How edible oils lead to infant formula
Cargill produces edible oils that people around the globe consume every day — including the corn syrup and soybean oil ingredients in baby formula products. Below, take a look at how soybean oil travels from farm to formula manufacturer to family home.
"
"You start to take more pride in your work realizing the impact you are going to make, especially when it's hitting home for you," Ashley says. "To be able to know we are helping feed the babies of America and get product to the baby formula makers has been a very good feeling."

The challenges to our food system are growing more complex, urgent and interconnected. These global issues call for big thinking and bold action. For us to reimagine what's possible for food and agriculture. From Cargill's seat at the heart of the food supply chain, we are making the connections that bring new possibilities to our food system.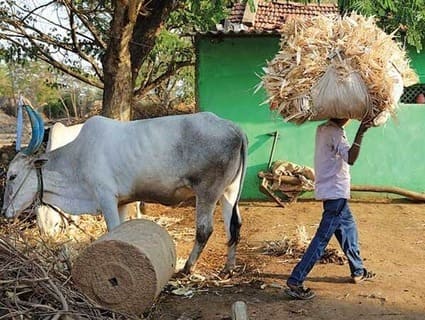 Pests were damaging Manjunath's crops. So he turned to a Cargill mobile app for help.
Nearly 27,000 small-scale farmers in India are using the Cargill-developed Digital Saathi platform that advises farmers and connects them with buyers.
[Latin America]/[Colombia]