Adriano Marcon
About Adriano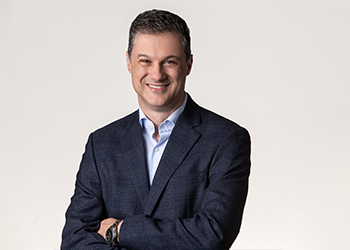 ​​​​​Adriano Marcon is president and group leader for Cargill's aquaculture business globally.
He joined Cargill through the acquisition of Provimi in late 2011. In his current previous role, he lead the CPN businesses in Latin America and Iberia and the Cargill Feed and Nutrition (CFN) business in Mexico. He enjoys leading people because of the ability to help teams accomplish goals and succeed together.
Adriano started his career in 1994 working at a broiler integrator in Brazil, which was recently acquired by Tyson Foods. Since then, he has held several positions in the technical and managerial areas, including poultry nutritionist and agricultural manager. Adriano joined Provimi in 1998 working as a global lead buyer. In 2008, he assumed the role of managing director of Nutron at Provimi in Brazil. Two years later, he became the managing director of Provimi Latin America before assuming his current role as group director. He holds a bachelor's degree in agronomy and a bachelor's degree in business administration from Universidade Federal de Santa Catarina in Brazil, a master's degree in business administration from UFSC, Brazil and completed an advanced management program through INSEAD in France. Additionally, Marcon received the accolade of best company in the Brazilian feed industry for six years, business of the year in Provimi and business of the year in CPN in 2012.
Adriano has been the vice president of the Brazilian Feed Industry Association since 2009 and will remain in his role until 2016. He is also a Paul Harry's fellow in Rotary Club.
Adriano is married to his wife, Ana Paula, and together they have two children, Sofia and Marina. In his free time, he enjoys spending time with his family, playing tennis, reading and cooking.