Adriano Marcon
About Adriano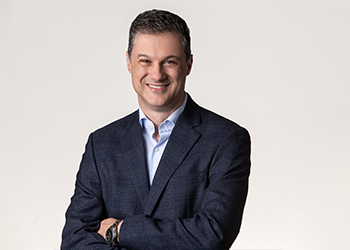 ​​​​​Adriano Marcon is president and group leader for Cargill's animal nutrition business globally.
Adriano's career started in 1994 in the animal protein industry and has spanned many technical and managerial areas, ranging from broiler production and nutrition to business leadership. Adriano also has experience working with a private equity-owned organization. He moved into animal nutrition with Provimi in 1998, holding several positions during his tenure, including global lead buyer and commercial roles, and eventually becoming a managing director for Brazil and then Latin America. Adriano joined Cargill through the acquisition of Provimi in 2011 and has had group leadership responsibilities for Latin America, North America, Iberia and China in both its premix & nutrition and feed & nutrition businesses.
Adriano holds bachelor's degrees in agronomy and business administration as well as a Master of Business Administration from Universidade Federal de Santa Catarina, UFSC, in Brazil. He has also completed an advanced management program through the Institut Européen d'Administration des Affaires, INSEAD, in France.
Adriano served as the vice president of the Brazilian Feed Industry Association from 2009 until 2016 and is a Rotary Club Paul Harris Fellow and former board member. He enjoys leading teams to accomplish goals and providing people fulfilling work experiences. Helping customers win and shaping industries to advance their purpose is how Adriano defines relevance for the businesses he leads.
Originally from Brazil, Adriano resides in Minnesota with his wife, Ana Paula, and his daughters, Sofia and Marina. He enjoys reading, spending time with friends and family, and being at his farm in Brazil.