Vital wheat gluten is the insoluble protein fraction of wheat flour. It stands apart from other plant proteins due to its unique visco-elastic properties
Gluvital® vital wheat gluten is most commonly used in pasta, bakery and flour milling, but is also well suited for snacks and cereals.
Key characteristics include:
Good source of energy (4kcal/g)
Highly digestible
Robust protein content (Protein (Nx5.7) on dry basis: 75% min.)
Visco-elastic
Film forming
Network forming
Good water-holding capacity
Improves mixing tolerance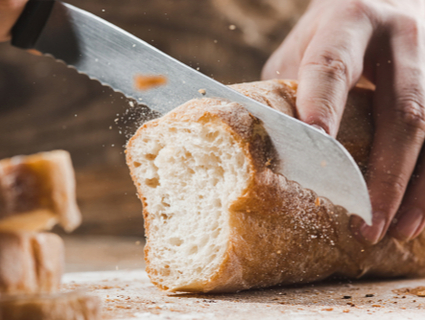 Gluvital® vital wheat gluten provide consistency in flour, improved dough machinability and extended shelf life for finished products. It is commonly used in bread and pasta, but also works well in snacks and cereals.
Processing
Gluvital® vital wheat gluten is produced through a simple series of steps, which include mechanical milling and sifting, water hydration and drying.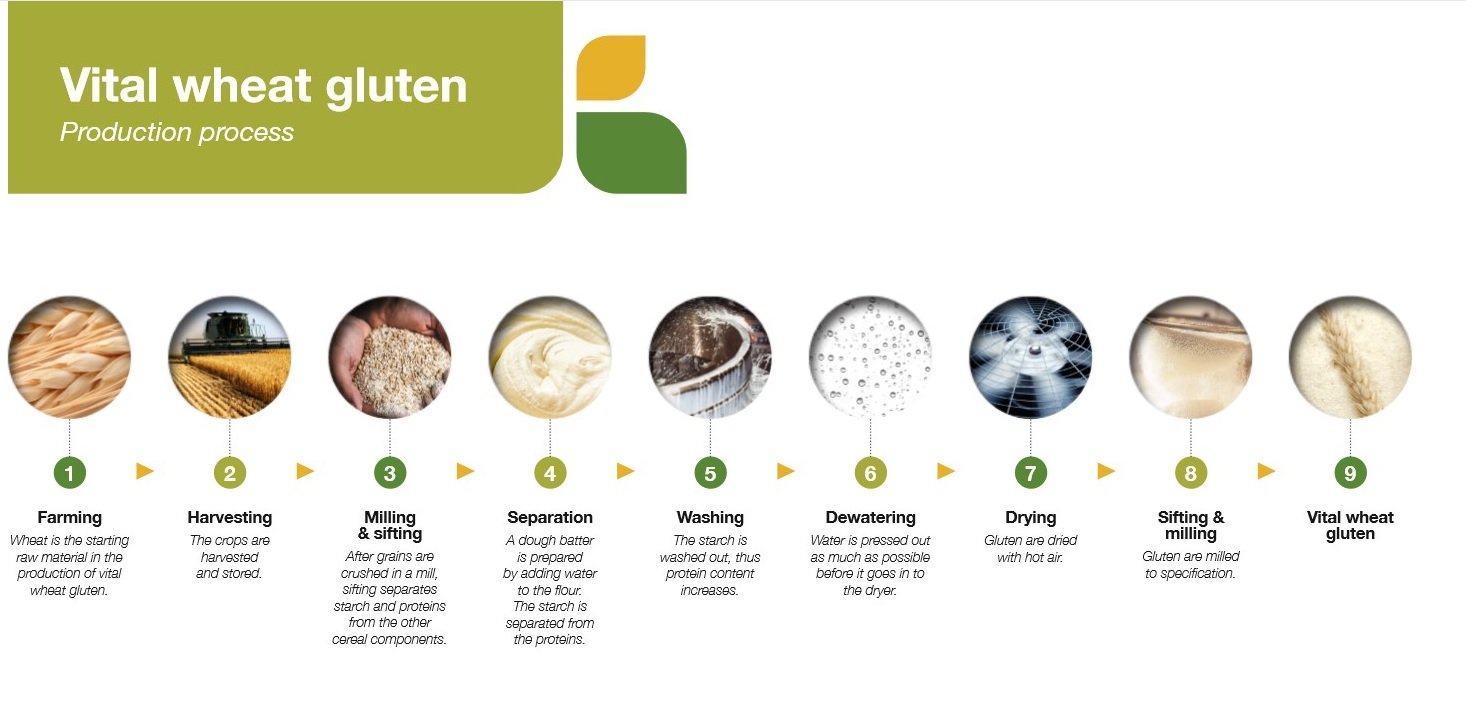 Labeling
Gluvital® vital wheat gluten may be labeled as vital wheat gluten, wheat gluten or wheat protein.
Some Cargill products are only approved for use in certain geographies, end uses, and/or at certain usage levels. It is the customer's responsibility to determine, for a particular geography, that (i) the Cargill product, its use and usage levels, (ii) the customer's product and its use, and (iii) any claims made about the customer's product, all comply with applicable laws and regulations.