Sugar Reduction in Beverages
The Sweet Escape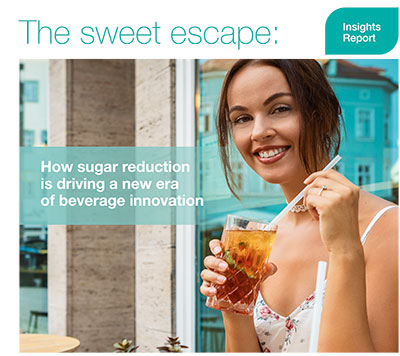 The pressure to reduce sugar in beverages continues to escalate, as brands face a growing litany of health concerns and expanding government regulations.
Factor in a global pandemic, and it's easy to understand why consumers are scrutinizing food and beverage choices now more than ever before, prioritizing health and value.
Some Cargill products are only approved for use in certain geographies, end uses, and/or at certain usage levels. It is the customer's responsibility to determine, for a particular geography, that (i) the Cargill product, its use and usage levels, (ii) the customer's product and its use, and (iii) any claims made about the customer's product, all comply with applicable laws and regulations.