The future of baking™
With our line of top-quality, high-performing Regal™ bakery shortenings, we bring a comprehensive portfolio of shortenings. And the Cargill advantage goes beyond our market-leading shortenings—we also support you with ingredient sourcing, R&D, market/consumer trend insight, logistics, risk management and food safety.
Our product innovations help you drive top-line growth & bottom-line results
The Future of Baking™
Scrumptious donuts that people love without the "palmy" taste.
[North America]/[]
A highly functional soybean-based shortening that delivers consistent performance with a broad working range. Use in pie crusts, cookies, tortillas and more.
[North America]/[]
This flexible formulation delivers the strong performance and great flavor you need.
[North America]/[]
Partners in innovation
When you partner with Cargill, you have the opportunity to work side-by-side with our oils and shortenings experts. At our Minneapolis based Innovation Center, we work directly with you on product development, new formulations, and innovative new processes. You'll get a forward-thinking partner with all the resources to help you create solutions, capitalize on opportunities and grow your market share.
Cutting-Edge Research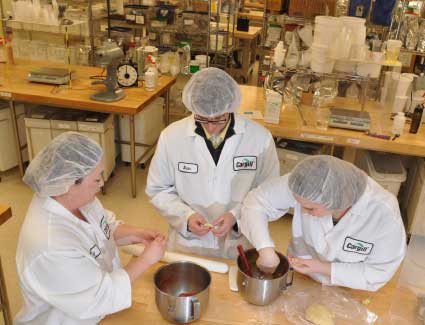 Cargill scientists have created solutions for reducing saturated fats in baked goods by as much as 40%*.
Edible Oils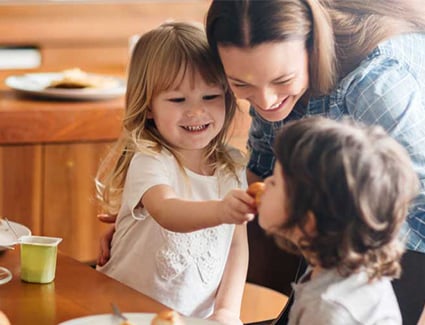 Our extensive portfolio of edible oils, deep level of consumer insight and decades of experience with food product formulation can help you produce successful, high-quality food products that meet the needs of today's demanding consumers.
Contact Us
Request a technical document, a sample or expert advice.
Or call toll-free: 1-800-644-6465
*The percent saturated fat reduction stated is based on a comparison of 100 g of Regal shortening versus 100 g of palm oil. Actual saturated fat reduction will vary by application and formulation. In the US, nutrient content claims for fats are defined by FDA in 21 CFR 101.62. A saturated fat reduction claim requires that a product contain at least 25% less saturated fat per reference amount customarily consumed than an appropriate reference food, and general requirements of nutrient content claims will also apply. The labeling, substantiation and decision making of all claims for your products is your responsibility. We recommend you consult regulatory and legal advisors familiar with all applicable laws, rules and regulations prior to making labeling and claims decisions.