Integrated Management
of food safety, quality, environment, health and safety
EWOS Legacy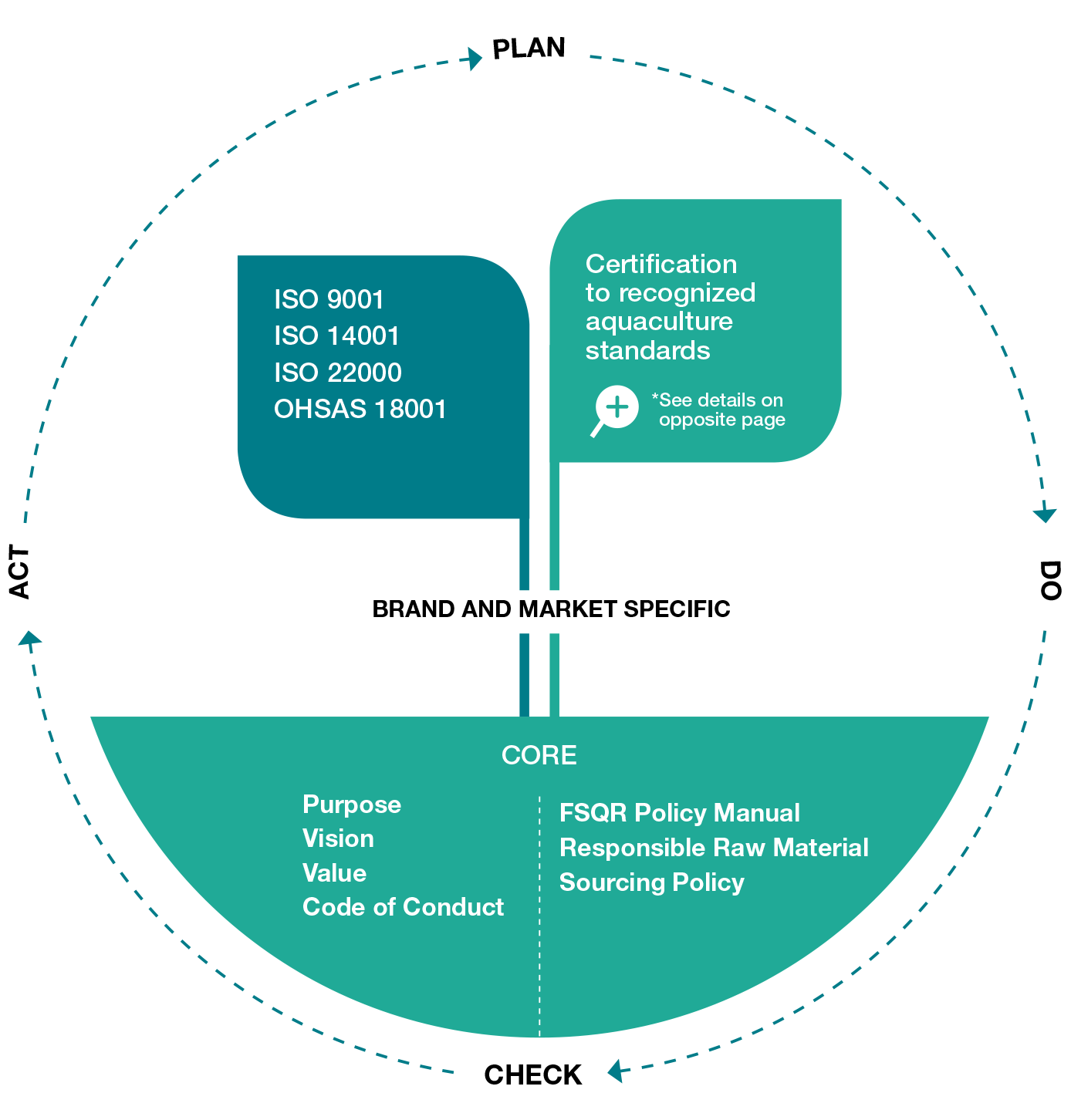 Our Integrated Management System (IMS) has been developed through years of serving the salmon industry with our EWOS branded feeds. It represents a systematic approach to managing food safety, quality, environmental issues, and health and safety. All EWOS brand salmon feed plants have been independently certified for several years to four international management standards for quality (ISO 9001); food safety (ISO 22000); environment (ISO 14001); and health & safety (OHSAS 18001).
Cargill Approach
As a trusted supplier of feed, Cargill has stringent procedures in place for the management of food safety, quality and regulatory issues in line with applicable laws, regulations and corporate commitments. These are embedded in the Food Safety, Quality and Regulatory (FSQR) Policy Manual, which sets the baseline for all our activities and has been integrated in the IMS, adding further strength to our EWOS brand offering.
Combined Strength
We see certifications to international standards as a way to increase transparency. That way, we assure customers and consumers that our operations and products live up to high standards for quality and sustainability. We have therefore embarked on a journey to integrate our IMS throughout our activities and processes, leveraging the legacy of our EWOS brand across our entire organization.
Cargill Aqua Nutrition Sustainability Report 2020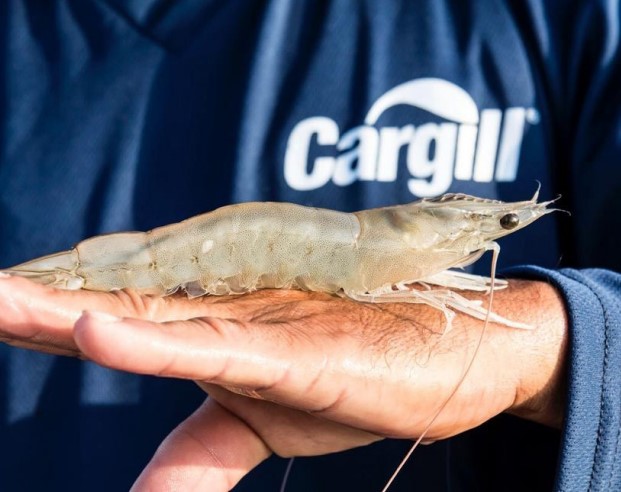 The Cargill Aqua Nutrition Report 2020 constitutes the sustainability performance for the calendar year 2020.
Download