From producers to suppliers, and from farmer to cocoa & chocolate lover, there's opportunity for everyone involved in the cocoa sector to contribute and thrive.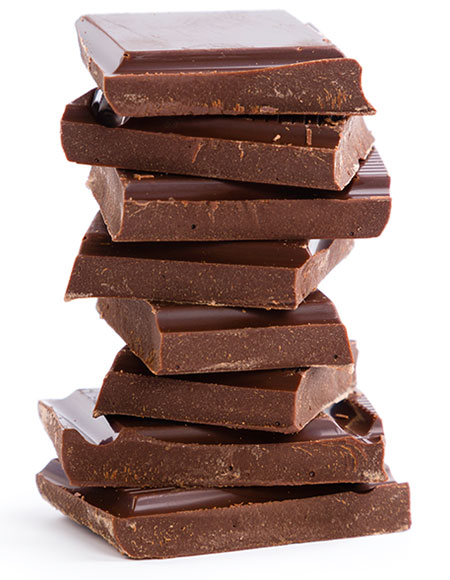 With the cocoa sector facing economic, social, and environmental challenges at origin - and with the voices of cocoa farming communities, consumers, policy makers, civil society organizations, employees, and retailers growing louder - the time is right for you to join or enhance your journey to a more sustainable cocoa sector that benefits all!
Your contribution will not only help improve the livelihoods of cocoa farming households but guarantee that your consumers can keep on enjoying delicious cocoa and chocolate products with peace of mind.
Change can seem like a big step – And with numerous options available to make a positive change in cocoa farming communities, it is sometimes hard to know where to start.
But you are not alone. Cargill Cocoa & Chocolate is your partner on this journey in change.
Watch the video to learn how you can benefit from our new cocoa sustainability offering consisting of the Promise Solutions, CocoaWise™ portal and extensive Consumer Research.
Promise Solutions
Let's find the right promise for you
We are excited to introduce the Promise Solutions: a portfolio composed of Sustainable Products and Sustainable Services, designed with our customer needs in mind and reflecting the rapidly evolving issues facing the sector and expectations of society. The Promise Solutions will help you start or further grow your involvement in cocoa sustainability at your own pace, based on your company's interests and aspirations.
The Promise Solutions build upon, and scale up, the lasting impacts we have made for cocoa growing communities via the Cargill Cocoa Promise. They also capitalize on our continuous investments in greater supply chain transparency through the digital transformation of our direct sourcing network.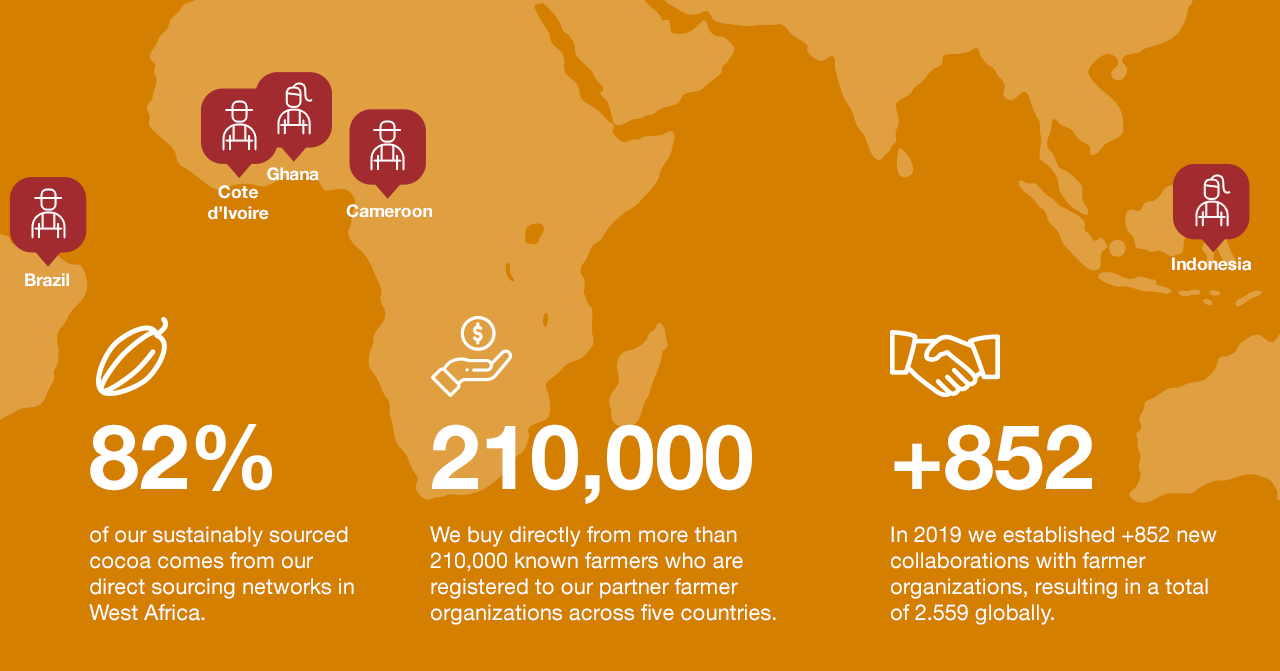 Promise Solutions: Sustainable Products
In addition to offering Certified Cocoa (products certified by a third-party body such as UTZ, Fairtrade and Rainforest Alliance) we have introduced Promise Cocoa: sustainable cocoa products sourced directly from known and trusted partner farmers and farmers organizations. The farmers and farmer organizations who deliver Promise Cocoa beans benefit from the projects and programs executed as part of the Cargill Cocoa Promise.
ALL PROMISE COCOA IS TRACEABLE - Promise Cocoa comes in three traceability levels:
Promise Cocoa Mass Balance: digital traceability from your final product back to our sourcing network of known farmers,
Promise Cocoa Factory Mass Balance: 100% physically traceable and segregated, from known farmers to cocoa liquor factory door; digital traceability from your final product back to our sourcing network of known farmers, and
Promise Traceable: 100% physically traceable and segregated, from known farmers to final product (end-to-end traceability)
All three options are available for all cocoa products, i.e. cocoa liquor/ mass, cocoa butter, cocoa powder and chocolate.
Promise Cocoa was designed to respond to our customers' increasing desire for:
Greater transparency and therefore confidence in their sustainable supply chain.
Visibility into the allocation of their sustainability investments (premiums).
Optionality in the form of projects to further steer their investments towards the areas that matter to them – and their stakeholders - the most.
Storytelling opportunities for their brand to engage their consumers/ customers.
Reduced carbon footprint in their cocoa supply chain.

An added benefit of Promise Cocoa is understanding where your beans originate from. Discover the Promise Cocoa beans sourcing locations in West Africa through the interactive Cargill Cocoa Promise Sourcing Partner Network map.
Promise Solutions: Sustainable Services
With your selection of Promise Cocoa comes the option to add supplementary services that make an additional impact on critical issues that matter for the sector and drive progress toward your own sustainability goals.
You may choose to co-invest or exclusively invest in a project and address issues such as gender inequality, deforestation or child labor. Or, you may choose to invest in an exclusive community partnership and help address the socioeconomic needs of a cocoa growing community.
CocoaWise™ Portal
Open a window to your cocoa
The CocoaWise™ Portal is our dedicated digital platform which unlocks most relevant sustainability and traceability metrics, actionable insights and human stories to our customers, in an interactive and personalized way. It allows our customers to gain a greater level of transparency in their sustainable cocoa sourcing and deepen their connection to the cocoa growing communities from which they purchase their cocoa. Through the portal customers will see first-hand the positive impacts of their financial investments in key initiatives that meet the needs of the cocoa farming communities on the ground, such as providing sustainable agriculture coaching for farmers, entrepreneurship trainings for women and nutritional programs for families. They will also access carbon footprint insights specific to their cocoa purchases.
The CocoaWise™ Portal pulls information from a centralized data platform, CocoaWise™ 360, which is fed from a suite of Cargill's digital tools. These tools are designed to increase transparency and traceability while enhancing cocoa farming practices and community well-being.
Consumer Insights
Consumers are hungry for sustainability and willing to pay more for products made with responsibly sourced cocoa.
69% of European consumers factor sustainability into their food and beverage purchase decisions.
66% of European consumers said they would pay more for a chocolate product made with sustainable cocoa.
We have compiled an extended repository of in-depth consumer insights from over 9,000 European consumers across 10 countries, allowing our customers to gain a deeper understanding of their consumers' sustainability perceptions, intentions and declared behaviors. Understanding better what consumers want and value when it comes to cocoa sustainability allows companies to elevate their existing commitments, invest in initiatives that truly resonate with their customers and build an engaging and effective communication strategy.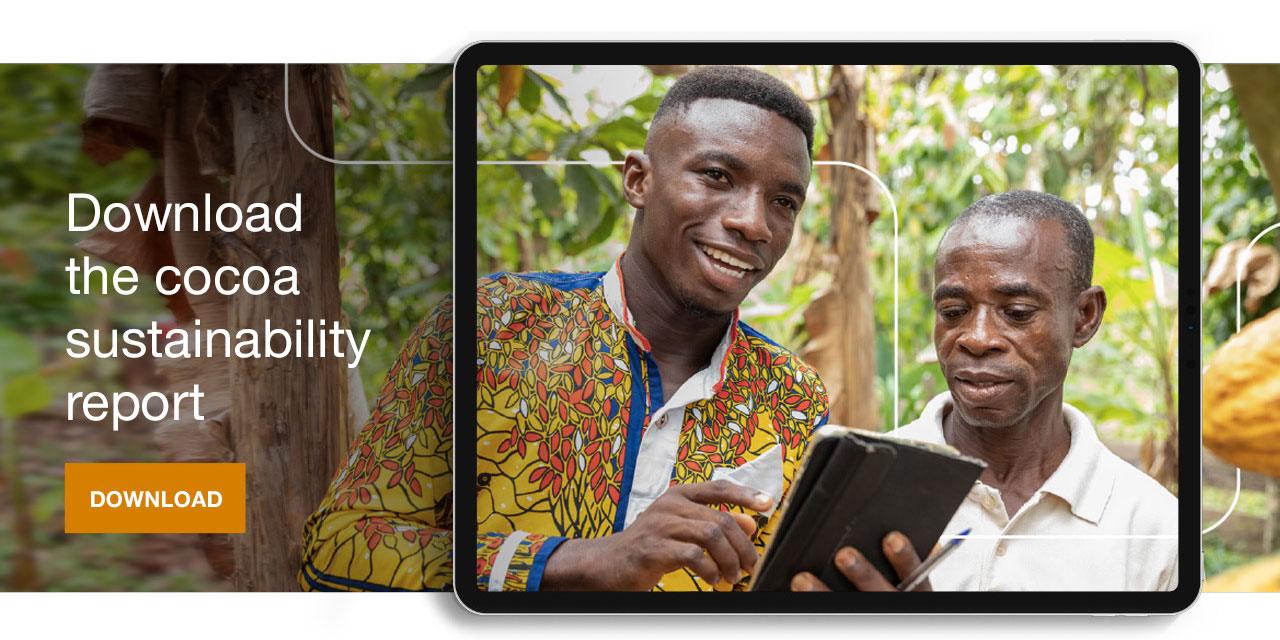 Related Links
Learn more about our Sustainability impact here.
If not mentioned elsewise, all West Africa photos in relation to sustainability are by Sandrine Bénitah « @Sandrine Bénitah »