Proven asphalt solutions for resilient roads
Cargill is a leader in asphalt chemistry that goes the distance with attention to profits, performance, people, and the planet.
Cargill is the leader in asphalt solutions
As a worldwide presence in the asphalt industry, we deliver results for hot mix plants, DOT agencies, refineries, and asphalt mix plants.
Cargill has successfully contributed to millions of tons of asphalt, amplifying profits and performance across customers and applications.
Drawing on the expertise of renowned scientists and global resources, we offer a powerful lineup of asphalt additives. Our solutions never force a compromise between performance and economics.
Our experts provide laboratory evaluations and if a project requires, our team will help drive plant scale-up, quality assurance, and spec development.
Through proven asphalt chemistry and bio-based ingredients, our organization paves the way for asphalt profit and longevity.
Count on Cargill asphalt solutions to take innovation from the lab to full-scale implementation.
Cargill has worked extensively with asphalt mix producers on many successful asphalt projects. We understand innovation is important but profit is king in the construction industry.
Cargill asphalt solutions have been strategically developed to make long-lasting roads in the most cost efficient manner.
Additionally, we are committed to continuous improvement, always aiming to optimize dosage of our additives.
When working in collaboration with our asphalt specialists, you receive hands-on support. Our teams will be with you every step of the way from materials testing and lab evaluation to plant trials and implementation.
With Cargill asphalt solutions, your hot mix plant can deliver economical, scalable, and reliable results.
Cargill Anova® Product Offerings
Rejuvenators Warm Mix Additives Cold Mix Additives Anti-Strip
How Cargill helped others go above and beyond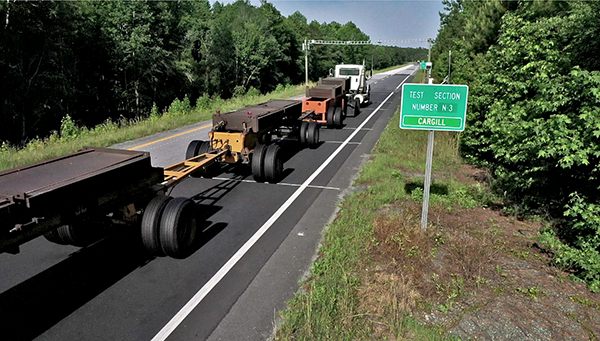 Featured Case Study
NCAT Test Track
As an industry leader in rejuvenator technology, Cargill funded a long-term test track research program with the National Center of Asphalt Technology (NCAT) at Auburn University in collaboration with the Virginal Department of Transportation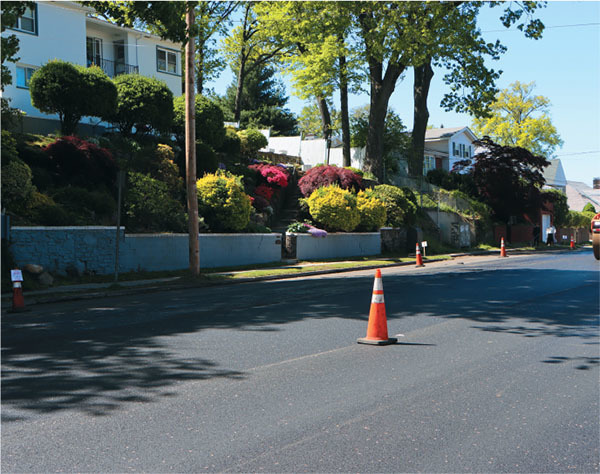 Featured Case Study
Yonkers Tries 40% Recycled Asphalt Pavement and Drives Impressive Results
Peckham Materials Corp. partnered with the City of Yonkers and Yonkers Contracting to pave a portion of Kimball Avenue between Yonkers Avenue to Hildreth Place. The plan was to use a 12.5mm surface hot mix asphalt design consisting of 40% Recycled Asphalt Pavement (RAP). At the time of the project initiation, the state's approved asphalt mixes used a maximum of 20% RAP. Peckham proposed a 40% RAP mix to help reduce greenhouse gas emissions and positively impact the overall community.
A Complimentary Asphalt Assessment Will Help You Meet the Challenges of the Road Ahead
We understand the need to thoroughly evaluate any new asphalt solution. Whether you're looking for cost savings, reaching sustainability goals, safer work conditions for your crew — or something else. The Cargill Asphalt Assessment is unlike any other in the industry. Our comprehensive customer experience provides you with global industry expertise, and the resources and equipment of our diagnostic lab to help you make the best decision for any of your asphalt additive needs.
About the Asphalt
Assessment Process
We are committed to creating an unmatched experience for prospective clients backed by our state-of-the-art asphalt chemistry and performance lab. We provide virgin and extracted asphalt binder analyses to develop custom dosage designs and formulations to meet your unique requirements taking into account region, weather, and traffic conditions. We can also provide an assessment, including a calculation of potential cost savings, without needing an asphalt sample from you (or in case you already know your RAP test properties).
How to Request the Assessment
Once you've engaged with the Cargill asphalt team you will then be provided with simple instructions for the assessment process. The first step is to let us know you're interested! Click here to begin the process.

Receive Your Review and Recommendations
The results of the assessment process are used by our experts to create a unique design and dosage report. The recommendations are customized to meet the real-life conditions and specific needs of each client. A typical report often includes performance grading, aging assessments, and advanced rheological characterization and performance predictions. Advanced reports will further include chemical fractionation, thermal analysis, molecular size distribution, and chemical fingerprinting of the material.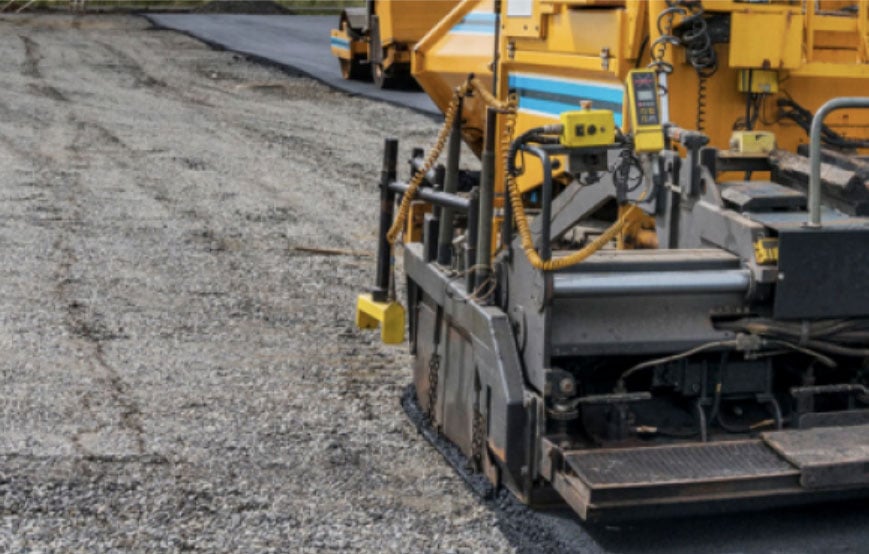 From the Lab to the Road
Once the technical and economic viability of our solutions to your specific needs have been established to your satisfaction, our team will work with you to create an efficient trial and scale-up process. Backed by years of hands-on experience in the design, upgrading, and operation of asphalt plants, and plug and play additive injection equipment, our team of field technical specialists will work with you to devise the most reliable and least disruptive path to trial and implementation.
The products and services described on this website may not be available in all jurisdictions or to all persons.