Cargill NatureCool™ 2000 Immersion Cooling Fluid
The nature-derived choice designed for immersion cooling of electronics
Let's improve the way the world cools electronics
Today's digital economy has created an ever-increasing demand for data centers and data storage that deliver faster speeds and more computing power. This, in turn, means more servers and more heat generated from electronic components. NatureCool™ immersion cooling dielectric fluid is a plant-based, purpose-engineering solution that's high performing and cost efficient, with a superior level of fire safety, to better cool servers and electronic equipment.
The benefits of NatureCool™ – the superior immersion cooling fluid
NatureCool is the only plant-based and biodegradable immersion cooling fluid offering improved sustainability over traditional options and superior heat transfer and dissipation for reduced energy costs, along with the highest levels of fire safety.
NatureCool fluid is designed specifically for immersion cooling applications, with high-performance characteristics that include high dielectric strength and 10% higher heat capacity than synthetics. Purpose engineered to be compatible with a broad variety of electronics, related materials and components, NatureCool fluid is a cost effective immersion cooling solution with a price similar to most single-phase synthetic fluids.
Plant-based and readily biodegradable
Made from more than 95% vegetable oil, a renewable resource, and specially formulated performance-enhancing additives, NatureCool single-phase immersion cooling fluid is biodegradable in as little as 10 days. In the event of a spill, this simplifies the process of remediation and provides superior long-term sustainability when compared to both mineral oils (only 40% biodegradable) and synthetics.


Over 1000x cooling capacity of conventional air cooling

Up to 60% less energy required for cooling

Biodegradable in as little as 10 days

Zero global warming potential (GWP)

Flash Point

Higher heat dissipation compared to synthetics
Mindful Energy Solutions selects NatureCool for Bitcoin mining
With their patented heat recapture technology, Mindful Energy Solutions Inc. (MESI) has partnered with Cargill to use NatureCool fluid in their Bitcoin mining systems.

Partner with us
Knowledge, industry experience and a dedicated team
Whether you have questions that need answers or problems that need solving, our team of knowledgeable immersion cooling experts are ready to assist. We offer:
A state-of-the-art research lab and R&D team
Extensive in-house materials compatibility testing
Samples available for testing in your onsite labs and facilities
Contact a Cargill representative to get started on material testing, order a product sample to test at your convenience, or discuss your immersion cooling project.
Proud members of: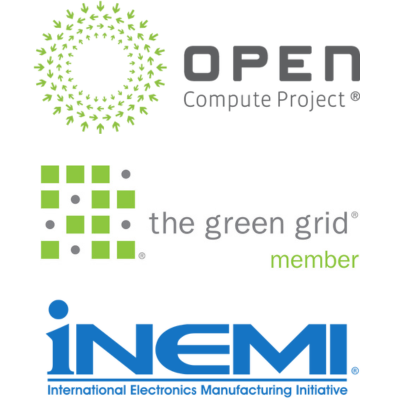 Immersion cooling outperforms conventional IT air cooling
Immersion cooling is a recently developed technology that significantly outperforms conventional IT air cooling systems by greatly reducing energy consumption and cooling costs while ensuring a safe and sustainable environment. In addition to improved cooling capacity and energy input reduction, immersion cooling also reduces water use and minimizes carbon dioxide emissions.
How it works
How single-phase immersion cooling works
In single-phase immersion cooling, electronic IT components are fully immersed in a dielectric (non-conducting) fluid that provides heat transfer directly from the electronics to the coolant, which is then circulated through the system to a heat exchanger or cooling tower. The immersion cooling fluid doesn't boil and never changes phase, while greatly reducing energy consumption required for cooling the electronics.

Cooling efficiency
Immersion cooling is 1000x more efficient than conventional air conditioning
As data centers and processing power continue to grow exponentially, new cooling technologies are required to keep densely packed electronic components functioning properly. Immersion cooling offers 1000x more cooling efficiency than conventional air-cooled data centers, and also uses far less power as a result of removing fans and large air conditioning systems.
Advantages of immersion cooling vs. air cooling:
1000x the cooling capacity of air cooling
Efficiently cools densely packed electronics
No expensive air conditioning or air flow management systems required
Energy and cost reductions
Sustainability
Sustainability for today, tomorrow and into the future
Typically, cooling IT hardware consumes up to 40% of a data center's energy consumption, second only to actual computing power. Conventional air-cooling and air flow management systems are inadequate to meet the exceptional growth needs for data centers and other applications. Air cooling is simply not sustainable from a cost, performance, or environmental perspective. Luckily, immersion cooling offers the needed technology to enable the continued growth of digital technologies that require enormous amounts of computing power.
Cost savings
Improved cost savings associated with CAPEX, OPEX and maintenance
Because immersion cooling utilizes a much smaller footprint than conventional air-cooled data centers, capital expenditures (CAPEX) can be reduced by as much as 35% by eliminating infrastructure costs for large air conditioning units and chillers. Improved cooling efficiency means less power is needed to cool electronic components, which can result in operational expenditures (OPEX) savings of 40-60%. When combined with reduced maintenance costs due to less wear-and-tear on moving parts in immersion cooling systems, total cost of ownership (TCO) can result in savings up up to 40%.
Data Centers
In the last 10 years, power usage in data centers has increased a thousand-fold, from several hundred kilowatts (kWs) to several hundred megawatts (MWs). By switching to NatureCool immersion cooling fluid, it's estimated that data centers could save up to 60% on energy costs compared to conventional air cooling. It also helps meet the increasing performance requirements and sustainability goals associated with the exponential growth in digital computing.
Up to 20% of the energy use in air-cooled data centers is used to power fans
Up to 35% of the total energy bill in air-cooled data centers is used for cooling
Cryptocurrency Mining
NatureCool immersion cooling fluid can help boost your hashrate and improve the performance of cryptocurrency/blockchain mining while also reducing capital expenditures (CAPEX) required for air-cooling infrastructure and minimizing the operational footprint. By increasing your performance per kilowatt, you can significantly reduce operating expenses (OPEX) associated with energy consumption. This allows more power to be directed toward the actual ASIC or GPU crypto-mining operations.
Additional Applications
As processing power continues to increase at an exponential rate – and with it more heat is generated at a matching rate – NatureCool single-phase immersion cooling fluid offers superior cooling efficiency to a wide variety of other applications, including:
High-performance computing (HPC)
Artificial intelligence (AI)

Technical Details
NatureCool™ 2000 Immersion Cooling fluid is the natural choice for dielectric cooling solutions for data centers, data storage, edge computing, cryptocurrency mining, high-performance computing (HPC), and hyperscale cloud service providers (CSPs). It is 100% biodegradable, offers superior heat transfer and dissipation, a higher level of fire safety, and is both renewable and sustainable immersion cooling liquid for use as a dielectric coolant.
1. According to a report by Data Center Frontier, 2018.
The products and services described on this website may not be available in all jurisdictions or to all persons.