Zerose® Erythritol
As reducing sugar consumption has become a global concern, consumers are actively seeking out foods and beverages with lower sugars – but few are willing to give up the satisfaction of sweetness. Zerose® erythritol – derived via the age-old process of fermentation from corn, and with zero calories – is ideal for creating great-tasting reduced-sugars and no added sugars products. It restores much needed bulk after reducing sugars in formulations.
Thanks to its clean taste and functionality close to sucrose, Zerose® erythritol enables significant sugar reduction in a wide range of applications. Thanks to its strong cooling effect and oral health benefits it is also commonly used in dental care and gums.
Sugar Reduction
Zerose® has the sweet taste and mouthfeel of sucrose…but with zero calories, enabling reduced-calorie claims that are impossible to achieve with traditional sucrose alternatives.
Non-cariogenic
Erythritol does not contribute to caries or tooth decay and is proven* to significantly reduce caries and dental plaque versus other polyols.
*Clinical Study: The Caries Preventative Effect of Erythritol, Xylitol and Sorbitol
Cooling Sensation
In crystalline form, Zerose® erythritol has a clean, cool taste, and is often used in dental care and gums. As the clean, cool taste helps to mask off-flavors it is also commonly used in combination with high-intensity sweeteners.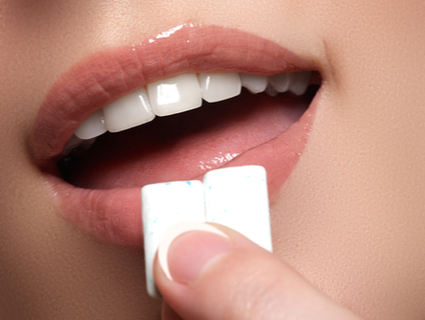 Cargill offers an extensive range of high-quality polyols for food, pharma and feed applications. Our offer consists of different formats and particle sizes. As with all Cargill ingredients, the reliable quality and supply of Zerose® erythritol is assured by Cargill's extensive supply chain.
Characteristics
High relative sweetness
Cool mouthfeel (high negative heat of solution)*
Low hygroscopicity, stabilizing end products
Low solubility
High speed of crystallization
High freezing point depression
*only for crystalline product
Zero calories
Zerose® contributes no calories because it passes through the human body almost unchanged. Unlike other polyols it is absorbed quickly and easily in the small intestine, and not fermented in the large intestine. In the EU, European Directive 2008/100/EC formally recognizes the unique zero-calorie status of Zerose®.
Zerose® does not raise blood glucose or insulin levels. It serves as a useful sugar alternative for the growing number of people with diabetic and pre-diabetic conditions.
Production process
Erythritol is the first polyol to be manufactured on a commercial scale by a fermentation process. The starting material is a simple sugar-rich corn substrate that is fermented by a conventional yeast to yield erythritol.
The product is then crystallized to 99.5% purity from the filtered and concentrated fermentation broth.
Erythritol occurs widely in nature in fruits (grapes, pears), in fermented foods & beverages (wine, beer, sake, soy sauce, bean paste).
EU Labeling and Legislation
Regulation (EC) No 1333/2008 on food additives and amendments regulates the use of food additives which are used:
to impart a sweet taste to foodstuffs
as table-top sweeteners
Its annex II contains a list of foodstuffs in which polyols can be used, at quantum satis level. The use is, in most cases, restricted to foodstuffs which are either "energy-reduced" or manufactured "with no added sugars".
Definitions (for the purpose of this Regulation)
"with no added sugars": without any added mono- or di-saccharides or any added foodstuff containing mono- or di-saccharides which is used for its sweetening properties
"energy-reduced": with an energy value reduced by at least 30 % compared with the original foodstuff or a similar product
Labelling – Regulation (EU) N° 1169/2011 on the provision of food information to consumers
Foodstuffs containing any polyols must carry a label "with sweetener(s)"
Foodstuffs containing both an added sugar or sugars and any polyols must carry a label "with sugar(s) and sweetener(s)"
Foodstuffs containing more than 10 % added polyols must carry a label "excessive consumption may produce laxative effects"*
All Cargill's polyols also comply with Commission Regulation (EU) N°231/2012 and amendments laying down specifications for food additives listed in Annexes II and III to Regulation (EC) N° 1333/2008 for use in foodstuffs.
We recommend including erythritol (E968) in the ingredient declaration on the labels of finished products.

*Erythritol is completely safe for use in foodstuffs, but may induce mild gastro-intestinal side effects. However, these are not limited to polyols and are characteristic of a number of other natural food ingredients and foodstuffs (e.g. fruits, vegetables and dietary fibre). The tolerance to those effects depends on individual sensitivity, intake (single or multiple), food environment and frequency (adaptation).
Some Cargill products are only approved for use in certain geographies, end uses, and/or at certain usage levels. It is the customer's responsibility to determine, for a particular geography, that (i) the Cargill product, its use and usage levels, (ii) the customer's product and its use, and (iii) any claims made about the customer's product, all comply with applicable laws and regulations.