Cocoa & Chocolate in Asia Pacific
Experience, knowledge and passion
The discoverers of cocoa, the Mayans, named it Kak Kow, meaning "God Food."
At Cargill, we share the same passion for cocoa. We have been handling cocoa beans for nearly 50 years. Our combined experience, knowledge and passion are the essentials that shape our cocoa and chocolate offering.
Connecting broad ingredient expertise
We connect our deep cocoa knowledge with our broad food ingredient expertise and manage our supply chain from sourcing the beans at origin all the way through delivering our cocoa and chocolate products to our customers' doorsteps.
As one of the leading providers of food and food ingredients, agricultural and financial services to the world, we can draw upon diverse, global expertise to find the solutions our customers seek. We focus on being a reliable partner, uniting with our customers to indulge consumers with quality cocoa and chocolate products, today and tomorrow.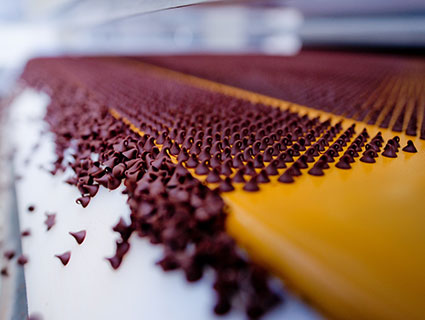 In the news: Cargill acquires Aalst Chocolate Pte Ltd in Singapore, a world-class chocolate manufacturer.
Singapore - (August 24, 2021) - Responding to an Asian marketplace sweet on chocolate products, Cargill has entered into an agreement to acquire Aalst Chocolate Pte. Ltd., a Singapore-based world-class chocolate manufacturer. Pending regulatory approval and closing conditions, the acquisition will significantly expand Cargill's Asia-Pacific footprint, adding chocolate to its existing portfolio of cocoa products, already sold throughout the region.
In this section
Cargill has a vast portfolio of chocolate varieties as well as specialty items.
Location
Cargill Investment (China) Ltd.
23F, Hong Kong New World
Tower No. 300
Huaihai Zhong Road
Shanghai 200021, PR China
Telephone: + 86-21- 2306 0888
Some Cargill products are only approved for use in certain geographies, end uses, and/or at certain usage levels. It is the customer's responsibility to determine, for a particular geography, that (i) the Cargill product, its use and usage levels, (ii) the customer's product and its use, and (iii) any claims made about the customer's product, all comply with applicable laws and regulations.