Pea Protein
Versatile. Functional. Irresistible.
As a protein supplier, we offer pea protein solutions answering to manufacturers' functional needs and to consumer aspirations. This consists of a versatile range of standard and hydrolyzed pea protein isolates that are rich in high quality protein, mild in flavor, and that do not need an allergen declaration.
Pea protein is clearly seeing a rise in popularity. According to a consumer ingredient perception study, it witnessed the biggest gains in familiarity of all tested protein ingredients, and big gains in Health Perceptions and Purchase Impact (Cargill IngredienTracker EMEA 2021) .
Pea Protein Benefits
High quality protein, with a minimum of 80% protein content
No allergen declaration needed, highly digestible
Broad functionality, from providing solubility, emulsifying and binding properties, to improving texture & mouthfeel
Sustainable, promotes soil health and reduces carbon emissions

Our Pea Protein Offer for Europe
We offer standard and hydrolyzed pea protein isolates that use patented processes and proprietary technology and are designed to help meet your functional needs as a food and drinks manufacturer. They can help providing outstanding solubility, emulsifying and binding capabilities to your product, or bring a creamy flavor and smooth mouthfeel.
With different options in terms of viscosity and functionality to choose from, and with a mild flavor compared to other pea proteins available on the market, you now have more flexibility than ever before to formulate products that consumers crave.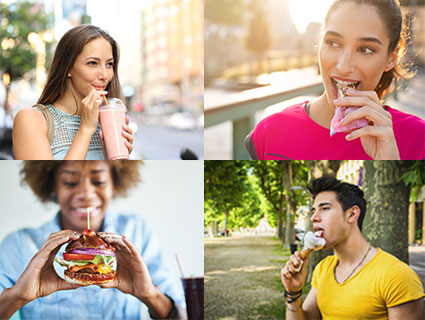 Applications and Benefits
Find out more about how our standard and hydrolyzed pea protein offer can be used in a variety of applications, from plant-based beverages to meat and dairy alternatives, and from bakery and snacks to sports and elderly nutrition.
Sustainability
Peas are beneficial to agriculture systems through intercropping and crop rotations with cereals.
They require less nitrogen fertilizers, therefore cause less GHG emissions, since they create their own fertilizer.
Pea crops require less water compared to other crops.
Processing
Labelling
Pea protein isolates may be labeled as "pea protein". The hydrolyzed versions may be labelled either "hydrolyzed pea protein" or simply "pea protein".
Some Cargill products are only approved for use in certain geographies, end uses, and/or at certain usage levels. It is the customer's responsibility to determine, for a particular geography, that (i) the Cargill product, its use and usage levels, (ii) the customer's product and its use, and (iii) any claims made about the customer's product, all comply with applicable laws and regulations.